August 08, 2018
3 min read
Exercise linked to lower mental health burden
We were unable to process your request. Please try again later. If you continue to have this issue please contact customerservice@slackinc.com.

Adam M. Chekroud

Results from a cross-sectional study of more than 1 million people published in The Lancet Psychiatry showed that exercise was linked to lower self-reported mental health burden.
Although more exercise was not always tied to better mental health, researchers found that exercising for 45 minutes three to five times a week was associated with the greatest benefits.
"From the academic perspective, we know that exercise has a whole host of physical benefits, in terms of reduced all-cause mortality, cardiovascular disease, stroke and diabetes," Adam M Chekroud, PhD, from the department of psychiatry at Yale University School of Medicine, told Healio Psychiatry. "I had read smaller-scale studies in the past showing that exercise was an effective antidepressant, and I wanted to explore this further and really try to understand what kinds of exercise might be most beneficial, and how long or how often I'd need to be doing it. That kind of information just wasn't really made compelling in the literature."
However, other randomized controlled trials do not support this hypothesis, and evidence from longitudinal observational studies is inconsistent."
Using a cross-sectional design, researchers analyzed data from more than 1.2 million adults in the United States who completed the CDC's Behavioral Risk Factors Surveillance System survey in 2011, 2013 and 2015 to determine the link between exercise and mental health burden and examine the effects of exercise type, duration, frequency and intensity. The results were adjusted for age, race, gender, marital status, income, education level, BMI category, physical health and prior depression diagnosis.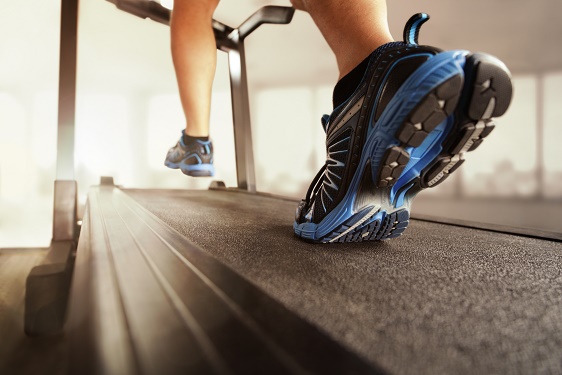 Source:Shutterstock.com
"Because depression is now the leading cause of global disability burden, it is really important that we identify modifiable factors that can influence mental health burden, especially those which we can use as a target for population health campaigns and large-scale studies to reduce the burden," Chekroud said.
To measure the mental health burden, participants calculated how many days in the past 30 days they would rate their mental health — which included stress, depression and emotional problems — as "not good." In total, 75 types of exercise were represented in this sample, which were grouped into eight exercise categories. Participants also reported how often per week or month they did this exercise and how long they usually spend exercising in this way each time.
The results showed that participants who exercised had 1.49 (43.2%) fewer days of poor mental health in the previous month than those who did not exercise, even after adjusting for some sociodemographic and physical health characteristics. All exercise types were linked to a reduced mental health burden compared with not exercising, with a minimum reduction of 11.8% and a maximum reduction of 22.3%.
PAGE BREAK
Chekroud and colleagues found that the strongest associations were for popular team sports (22.3% lower), cycling (21.6% lower) and aerobic and gym activities (20.1% lower), as well as exercise durations of 45 minutes and frequencies of three to five times each week.
"I think for clinicians, this study continues to reiterate the benefits of exercise for mental health as well as physical health," Chekroud told Healio Psychiatry. "People who exercised in this study had significantly better mental health even after we corrected for socioeconomic risk and physical health characteristics."
Even engaging in household chores was tied about 0.4 days fewer poor mental health days per month, the authors found. Exploratory post-hoc analysis showed that mindful exercises were also linked to a significantly greater decrease in mental health burden than not exercising, walking or engaging in any other exercise.
"It has previously been argued that more exercise is better, given the inverse relationship between leisure-time physical activity and mental health," the authors wrote. "These data suggest that the argument that more is better fails to hold beyond certain volumes, and that exercising beyond 6 [hours] per week is associated with worse mental health."
"This study remains important and urgent work, particularly in raising questions about future study design," Gary Cooney, MBChB, MRCPsych, from the Gartnavel Royal Hospital in Glasgow, wrote in a related editorial. "A study such as this, unprecedented in scale, is to be welcomed in challenging us to design a complementary strand of precision research in the field, to answer questions relating to specific mental disorders and their associations with specific exercise interventions." – by Savannah Demko
Disclosures: Chekroud reports holding equity in Spring Care. He is lead inventor on three patent submissions relating to treatment for major depressive disorder. He also reports consulting for Fortress Biotech. Please see the study for all other authors' relevant financial disclosures. Cooney reports no relevant financial disclosures.