Reading, playing games in late life may delay, prevent dementia
We were unable to process your request. Please try again later. If you continue to have this issue please contact customerservice@slackinc.com.
Older adults who actively participated in intellectual activities — such as reading, playing card and board games and betting on horse racing — were at lower risk for dementia in later life, according to findings published in JAMA Psychiatry.
"Finding ways to delay or prevent the clinical onset of dementia is now a key priority, as disease-modifying treatment is lacking and populations are rapidly aging," Allen T. C. Lee, MBChB, department of psychiatry, The Chinese University of Hong Kong, and colleagues wrote. "Increasing evidence suggests that active participation in intellectual activities such as reading books and playing games can help reduce the risk of dementia among older adults, possibly through improving cognitive reserve and strengthening resilience against stress. However, several questions remain unanswered."
Researchers assessed whether late-life participation in intellectual activities affected the risk for incident dementia years later, regardless of other lifestyle and health-related factors, in a longitudinal observational study of 15,582 community-living Chinese individuals aged 65 years or older without dementia at baseline.
Lee and colleagues performed baseline evaluations during the first half of 2005 and follow-up assessments from 2006 to 2012 to measure incident dementia among participants and examine self-reported data on participation in intellectual activities 1 month prior to assessment. Intellectual activities included reading books, newspapers, or magazines; playing board games, Mahjong or card games; and betting on horse racing.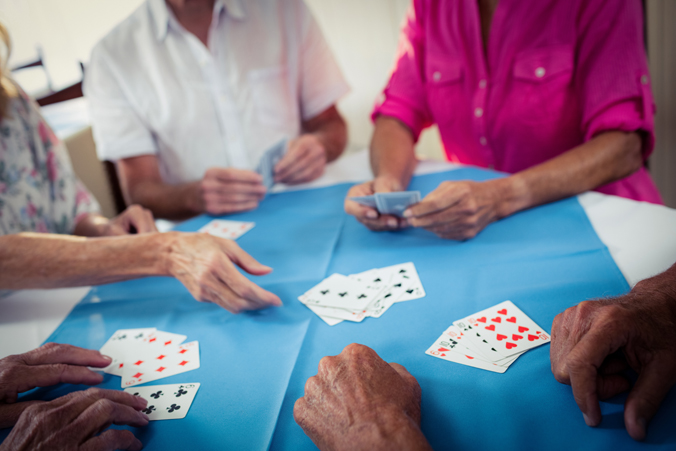 Source:Adobe Stock
Of the adults included in this study (median age at baseline = 74 years), 1,349 (8.7%) developed dementia during the 5-year median follow-up period. Even after controlling for demographics, physical and psychiatric comorbidities and lifestyle factors, the risk for incident dementia was significantly lower in those who participated in intellectual activities daily (OR = 0.71; 95% CI, 0.6-0.84; P < .001). However, engagement in recreational and social activities were not linked with a lower likelihood of incident dementia.
Participants without dementia engaged in more varieties of leisure activities at baseline compared with those who developed dementia, according to the researchers. Those who engaged in more types of activities were less likely to have dementia (P = .01) after adjustment for covariates.
"Given the growing older population worldwide, promoting regular engagement in intellectual activities might help delay or prevent dementia," Lee and colleagues wrote. "Our findings highlight the importance of active participation in intellectual activities in dementia prevention and, from the public health perspective, the need to promote inclusion of these activities into the multidomain lifestyle intervention for better brain health in older populations." – by Savannah Demko
Disclosures: The authors report no relevant financial disclosures.