Source/Disclosures
Source:
Canuso CM, et al. Am J Psychiatry. 2018;doi:10.1176/appi.ajp.2018.17060720.
April 16, 2018
3 min read
Intranasal esketamine shows promise for major depression in phase 2 study
Source/Disclosures
Source:
Canuso CM, et al. Am J Psychiatry. 2018;doi:10.1176/appi.ajp.2018.17060720.
We were unable to process your request. Please try again later. If you continue to have this issue please contact customerservice@slackinc.com.

Carla M. Canuso

Phase 2 study results published in The American Journal of Psychiatry indicated that standard-of-care treatment plus intranasal esketamine outperformed placebo for rapid improvement of depressive symptoms and suicidality in patients with major depression.
"Major depressive disorder is among the most prevalent mental health conditions, affecting nearly 300 million people globally, and the diagnosis most commonly associated with suicide. The incidence of attempted suicide in these patients is approximately 20-fold higher than that of the general population," Carla M. Canuso, MD, of Janssen Research & Development, told Healio Psychiatry. "There are no treatments approved for the emergency treatment of patients with major depression assessed to be at imminent risk for suicide. While conventional antidepressants can be effective in treating suicidal ideation, their delayed onset limits their utility in acutely suicidal patients."
In previous research, intranasal esketamine administered along with usual antidepressants rapidly improved depression symptoms in patients with treatment-resistant depression. In this double-blind, proof-of-concept study, researchers examined the efficacy and safety of intranasal esketamine vs. placebo for the rapid reduction of depressive symptoms and suicidality in patients with major depression.
The investigators randomly assigned 68 participants to receive esketamine (84 mg) or placebo twice weekly for 4 weeks, along with comprehensive standard-of-care treatment, to determine the change in Montgomery-Åsberg Depression Rating Scale score and suicide risk from baseline to 4 hours after initial dose. They also assessed the effects of treatment at 24 hours and at day 25.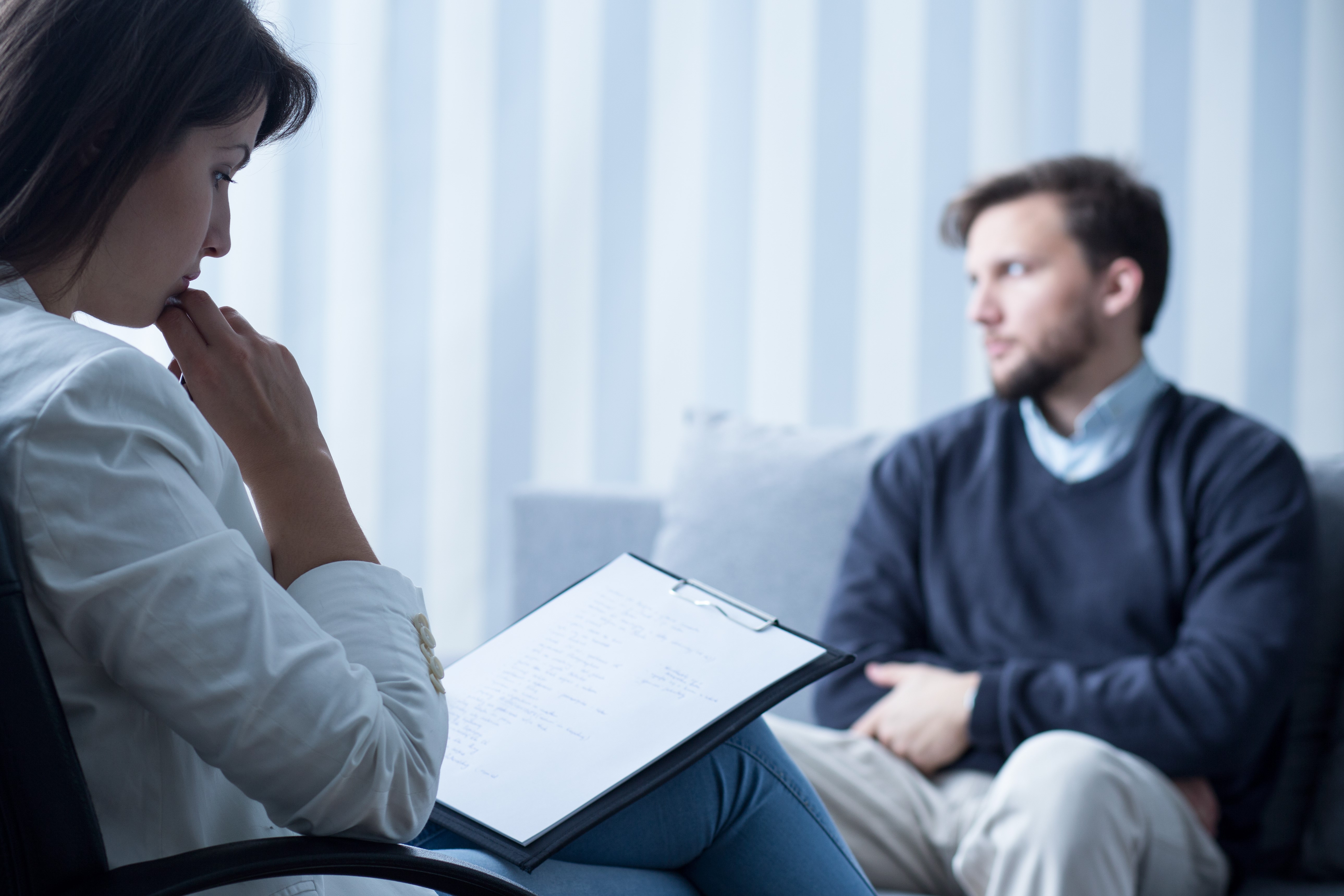 Source:Shutterstock.com
Canuso and colleagues found a significantly greater improvement in depression among patients who received esketamine compared with those who received placebo after 4 hours (effect size = 0.61) and at 24 hours (effect size = 0.65). However, significant between-group differences were not observed at day 25 (effect size = 0.35). Patients who received esketamine showed significantly greater improvement in suicidal thoughts at 4 hours (effect size = 0.67), but not at 24 hours after the first dose (effect size = 0.35) or at day 25 (effect size = 0.29). Clinician global judgment of suicide risk scores were not notably different between treatment groups at any time point.
Intranasal esketamine was generally well-tolerated, according to the authors. Adverse events that lead to early termination occurred in five patients in the esketamine group and one in the placebo group. The most common events among those receiving esketamine were nausea, dizziness, dissociation, unpleasant taste and headache.
"This study begins to explore if esketamine can rapidly reduce depressive symptoms in acutely suicidal patients and bridge the gap of several weeks between when a patient begins a standard antidepressant and when that treatment begins to work," Canuso told Healio Psychiatry. "The results of this study reinforce the potential of esketamine as an acute treatment for patients in crisis. We look forward to the completion of our ongoing phase 3 trials and to bringing this important, potential new therapy to patients in desperate need."
In a related editorial, Robert Freedman, MD, American Journal of Psychiatry Editorial Board member, and colleagues warns others to be cautious of the deleterious effects of ketamine abuse, especially because most clinical trials have only assessed its acute safety and efficacy.
"Education of the public and physicians needs to balance both potential benefits and the risk of abuse. Such steps initiated early in the development of ketamine and other drugs whose therapeutic potential is complicated by the potential for abuse would not be intended to deny therapeutic help to patients with significant need," Freedman and colleagues wrote. "Rather, the aim is to establish the risk for abuse and the framework within which that treatment will continue to be available to those with need, while the population that is at risk for abuse is protected from an epidemic of misuse." – by Savannah Demko
Disclosures: Canuso is an employee of Janssen Research & Development and holds company stock and/or stock options in Johnson & Johnson. Please see the full study for all other authors' relevant financial disclosures. Freedman and colleagues are Editorial Board members of American Journal of Psychiatry.
Editor's note: The headline was changed on April 16.