October 01, 2018
5 min read
Doctors say opioid bill 'great first step,' more forward-planning needed
We were unable to process your request. Please try again later. If you continue to have this issue please contact customerservice@slackinc.com.

William Morrone
On Sept. 28, legislation that would likely allocate billions to fight the opioid crisis passed the House, according to a House Energy Committee press release.
Though the bill must be approved by the Senate, it could be on President Donald J. Trump's desk for his approval this week, according to The New York Times.
According to the 600-plus-page legislation and The New York Times the bill:
Takes steps to stop fentanyl and other illegal drugs from entering the U.S. by mail.
Encourages research into new non-addictive pain management options.
Improves state prescription drug monitoring programs.
Creates comprehensive opioid recovery centers.
Provides prevention, treatment and recovery efforts for children and families affected by opioid use disorder.
Doctors who spoke to Healio Family Medicine about the bill as it moved through the House and Senate said though it serves as a linchpin for turning the tide of the opioid epidemic, other parts of the bill seemed antiquated and left the U.S. ill-prepared to handle future drug-related epidemics.
"This bill has some really good points and is a great first step," said Nancy Nielsen, MD, PhD, a senior advisor at CMS during the Obama administration and now the senior associate dean for Health Policy at the University at Buffalo.
"But it fails to create a funding source for infrastructure to treat future patients with substance use disorder," she added. "Opioids will not be the last drug crisis we have. Funding to establish treatment facilities and correctly train personnel for future epidemics is not in this bill," she said in an interview.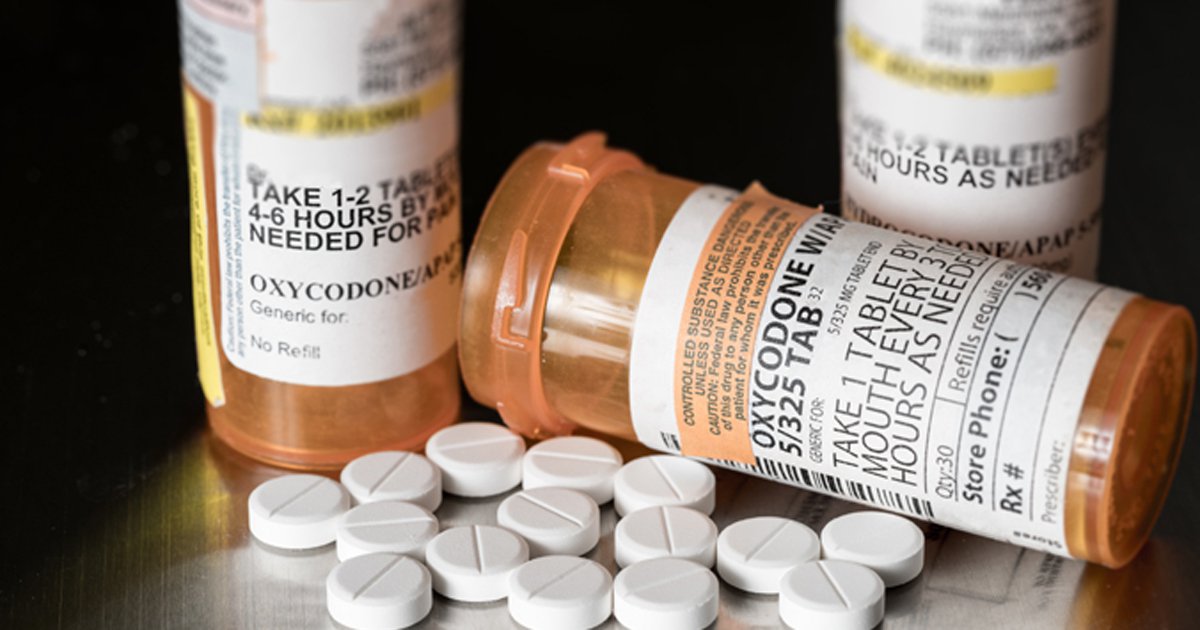 Photo Source: Shutterstock
"Lawmakers correctly recognized that opioid use disorder is as important a health problem as cardiovascular disease and cancer," William Morrone, DO, MPH, past president of the American Osteopathic Academy of Addiction Medicine and medical director of Recovery Pathways told Healio Family Medicine, adding lawmakers "finally got it right" when it came to allocating funds to medication-assisted treatment.
"All across America you have people trying to access treatment for opioid use and substance use disorder. But there has been this institutional stigma to providing medication-assisted therapy, even though it has been proven to show up to an 80% success rate in treating people from their heroin addiction," he explained.
"Congress providing funding to increase medication-assisted therapy and increasing the patient limit from 30 to 100 in qualified practice settings are golden cruxes to finding a solution to the crisis. The tide will turn slower than we like but that is how all institutions work," Morrone continued.
He also applauded the bill's abolishing a 5-year probationary period for nurse practitioners and physician assistants to prescribe certain medications and encouraging Substance Abuse and Mental Health Services Administration (SAMSHA) grantees to conduct evidence-based research and treatment.
Madhu Singh, MD, a pain specialist at Midwest Orthopaedics at Rush Medical Center in Chicago, told Healio Family Medicine the bill provides assistance to many long-neglected groups.
"The bill provides funding in a lot of areas where it is desperately needed, such as women who are pregnant and addicted to opioids, caregivers, and groups extremely hard hit by the opioid crisis, such as the Native American population," she said.
"It's also wonderful that the bill encourages research for nonaddictive pain management options. But it's important to note that the answer is not simply a pill. We can't replace one pill with another. We need to look at holistic approaches like physical therapy and acupuncture and we also need to ensure that health insurance will cover such options," Singh continued.
Stefan Kertesz, MD, MSc, a primary care physician and professor of the preventive medicine at the University of Alabama at Birmingham, cited concerns for patients in his review.
"What we need in this legislation is language that offers some protection for the care of pain patients based on a comprehensive recognition of their medical needs, their psychological needs, their family support, and their history of opioid receipt, including dependence that may not amount to addiction, but be problematic anyway. There is no protective language of that kind in the bill," he told Healio Family Medicine.
"Similarly for a bill of many hundreds of pages, it does not ask for the measurement of any human health outcome in the care of pain patients. If the prescriptions go down, and patients die, that will count as a success within the regulatory and programmatic objectives of this bill."
"I believe this is eminently correctable, provided there is interest. Language could be added that protects patient-centered clinical decision-making. It can do so by imposing an additional requirement on the various payer-based programs that the bill demands to curb 'overprescribing'. At a time when overall prescribing has already dropped roughly 30% and high-dose prescribing over 50%, there is every reason to think we need to be thoughtful and not use a sledgehammer on this issue," Kertesz continued.
PAGE BREAK
Morrone expressed concern that the bill provides funding for programs that have run their course or are otherwise ineffective, taking away valuable funds from initiatives that could help resolve the opioid epidemic now.
"It's really nice that they want to help the babies born with dependence, and the mothers who are struggling to overcome drug use, but most of the information clinicians are using to provide care to these patients is about 40 years old. We need to fund research into the heart of these issues in the present day to better solve the problem," he said.
"Prescription drug monitoring programs might have worked 6 or 7 years ago, but now its not. People are dying from heroin and fentanyl, and thus those databases are no longer as relevant as they once were," Morrone added.
Next steps
Given the breadth of the opioid abuse problem in the United States, there was some optimism that this bill would not be derailed by partisan politics, Nielsen said.
"The opioid crisis is a problem in every state and every state is suffering so badly. This is one issue that does not divide people politically. There's no doubt the bill will pass both chambers and Trump will sign it," she said.

Madhu Singh
Moving forward, Singh encouraged politicians to seek more suggestions from doctors in the future to consider other actions that could stem the tide of the opioid crisis.
"Politicians have an important role in helping end this crisis but they need to seek more input from the medical community. They haven't done that yet," she said.
Morrone agreed that such comments should be sought, because the bill is likely the first of many that will be needed completely resolve the opioid crisis.
"One bill can't change everything, but one bill can begin to focus and unify all the other agencies. This bill provides a good foundation for future pieces of legislation. That's the promise of this bill," he told Healio Family Medicine. – by Janel Miller
Disclosure: Morrone reports no relevant financial disclosures. Healio Family Medicine was unable to determine the other contributors' relevant financial disclosures prior to publication.