September 05, 2018
6 min read
Ready or not, DNA screening enters primary care
We were unable to process your request. Please try again later. If you continue to have this issue please contact customerservice@slackinc.com.
Geisinger, a health system that serves more than 3 million residents throughout the eastern half of Pennsylvania and southern New Jersey, made medical history in the United States when it started routine DNA screening in July.
Since then, about 50 patients have had their blood drawn to see if they have any gene variations that cause disease to give them a head start on deciding how to manage their care, a Geisinger spokesperson told Healio Family Medicine. Screenings will cover heart disease and early-stage cancers, but not diseases considered nonactionable.
With CDC data suggesting a genetic component to many of the leading causes of death, including heart disease, cancer, chronic lower respiratory disease and cerebrovascular diseases, advocates say, in theory, DNA screening could potentially save many lives each year.
But critics counter the infancy of any new medical procedures comes with many unknowns. DNA screening is no exception, and comes with caveats for primary care physicians and patients that a medical ethicist suggested could mean such screening does more harm than good.
"This type of screening still belongs in the research setting. And Geisinger is rolling this out properly by exploring its role for primary care in a research setting. I don't think we should assume that DNA screening gives us any fortune-telling abilities that make disease prevention clear cut," Jazmine Gabriel, PhD, MS, CGC, a genetic counselor at York Cancer Center in Pennsylvania told Healio Family Medicine.
"There is often a good deal of hype around genetics that leads people to believe we know more than we do," she added. "There is still much that we do not understand. For instance, we know less about what it means to have a mutation when there is no family history of the condition. Do people with no family history have the same risk as individuals with a family history? For some mutations, the answer appears to be yes (for instance BRCA1 and BRCA2), but for other genetic mutations, the answer may be no. When risks are less clear, taking preventative action is not necessarily beneficial and may be harmful (for instance, unnecessary surgery)."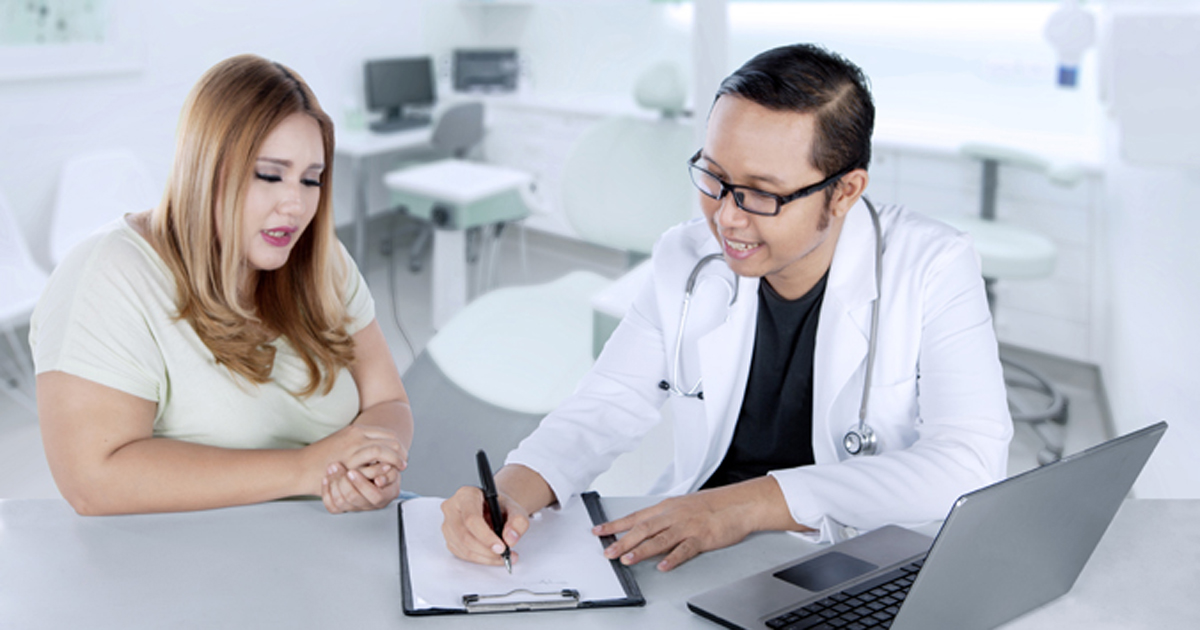 Photo source: Adobe
However, she said "the question about the meaning of genetic mutations in health or unaffected individuals and families is one that will hopefully become clearer with the kind of research Geisinger is doing."
She added that research suggests primary care physicians may not be prepared to order and interpret testing. While Geisinger offers a 30-minute video to assist them, this may not be "sufficient preparation to equip physicians to interpret such complex information. In particular, older primary care physicians, who received little training in genetics during their medical educations, may need additional support."
PAGE BREAK
Christa Lese Martin, PhD, FACMG, DABMGG, scientific director of the MyCode Population Health Screening Program at Geisinger, explained how DNA screening is introduced to patients and providers.
"Geisinger's physicians are not asked to do this in isolation. They have tools built by genetics experts and the support of our team of certified genetic counselors. For the population health screening initiative, patients are given a brochure about the testing and then the primary care provider discusses and orders the test," Martin said Negative screening results are accompanied by a letter and people with positive screening results are referred to genetic counselors."
Martin noted that the DNA screening is akin to other commonly performed medical procedures.
"When the physician orders the test as part of a regular appointment, just one tube of blood is collected in the office or the lab and sent for testing. It doesn't even require a different blood draw if blood is being collected for other tests," she said.
"This process is no different from other screening tests," Martin added. "Consider a patient who is sent for a colonoscopy for colon cancer screening. Negative results are reported by the primary care physician and a management plan based on the negative results is established. Positive results will require referral to a specialist for management."
While Gabriel agreed that the test appears similar to other tests in that it requires only a blood draw, she said "we should distinguish between seeming the same and actually being the same."
She added that she tells her patients genetic testing is both simple and complicated.
"While it is a simple blood draw, the results can be challenging to interpret and can have complex implications not only for the individual tested but for their genetic relatives as well," Gabriel said. "Also, a negative result does not necessarily mean no or low-risk and a positive result does not necessarily mean an individual has or will develop the condition."
She expressed concern that testing will lead patients to learn things they "wish they hadn't learned or that they may place too much weight on genetic testing results and believe a negative result means they are not at risk for certain conditions," and then be less likely to engage in healthy behaviors like exercise or appropriate diets.
Martin contended that DNA screening is a step beyond the idea that the sooner a disease is detected, the more likely it can be successfully treated or even cured.
PAGE BREAK
"If a patient has a genetic predisposition to a significant disease like breast cancer or a cardiac disease, the risk exists whether they are aware of it or not. When they are aware, patients and their physicians can take action to lower that risk, leading to earlier diagnoses or disease prevention," she said.
Gabriel felt that until DNA screening is better understood, the foot needs to be taken off the gas pedal in using the procedure at the primary care, non-research level. And with research suggesting the average primary care visit is barely 21 minutes in the U.S., she said there are concerns besides preparedness.
This very tight nature of most primary care visits raises questions about the appropriateness of fitting discussion of DNA screening into an appointment, Gabriel said.
But for those practitioners who will still attempt to incorporate screening into practice, she offered some clinical pearls.
"Physicians need to know that genetic testing is more complicated than: Is the person positive or negative for a mutation? A person with a negative result could still be at increased risk based on family history, environment, lifestyle, etc. And a positive result needs to be interpreted in the context of the person's personal and family history," Gabriel said
Martin addressed the PCPs or patients who are still not sure if DNA screening is right for them.
"The CDC has already defined three conditions — hereditary breast and ovarian cancer, Lynch syndrome and familial hypercholesterolemia — as Tier 1 genomics applications, which are, in their words, 'those having significant potential for positive impact on public health based on available evidence-based guidelines and recommendations.'
"With our current approaches to genetic testing, we are missing most of these people," Martin continued. "Multiple studies have found that only 50% of people with hereditary breast and ovarian cancer risks meet standard guidelines for testing. The FH [Familial Hypercholesterolemia] Foundation estimates that more than 90% of people with familial hypercholesterolemia have not been properly diagnosed. Therefore, millions of people in the United States who could benefit from genetic testing are being missed. It is time to consider a different approach."
Geisinger's long-term plan is to offer the screening to other Geisinger patients and ultimately sequence approximately 10% to 15% of its patient base, according to a press release.
"The way we look at it, that's millions of Geisinger family members who no longer have to rely on the law of averages to forecast their health and make plans about their life and how they live it," David T. Feinberg, MD, MBA, Geisinger President and CEO, David Ledbetter PhD, Geisinger executive vice president and chief scientific officer and Huntington F. Willard, PhD, director of Geisinger's National Precision Health Initiative, said in the press release. – by Janel Miller
References:
Cancer.gov. Genetic Testing for Hereditary Cancer Syndromes. https://www.cancer.gov/about-cancer/causes-prevention/genetics/genetic-testing-fact-sheet. Accessed Aug. 6, 2018.
CDC.gov. Chronic Respiratory Disease. https://www.cdc.gov/healthcommunication/toolstemplates/entertainmented/tips/ChronicRespiratoryDisease.html Accessed Aug. 6, 2018.
CDC.gov. National Center for Health Statistics Deaths and Mortality. https://www.cdc.gov/nchs/fastats/deaths.htm. Accessed Aug. 6, 2018.
CDC.gov. Family History and Other Characteristics That Increase Risk for Heart Disease. https://www.cdc.gov/heartdisease/family_history.htm. Accessed Aug. 6, 2018.
Della-Morte D, et al. Curr Opin Lipidol. 2016;doi:10.1097/MOL.0000000000000275.
Disclosure: Gabriel reports no relevant financial disclosures. Feinberg, Ledbetter, Martin and Willard all work for Geisinger.