August 01, 2018
1 min read
Sauna bathing reduces risk for CVD, alleviates common cold symptoms
We were unable to process your request. Please try again later. If you continue to have this issue please contact customerservice@slackinc.com.
Finnish sauna bathing — short-term exposure to temperatures between 80° and 100° C approximately one to three times a week — lowered the risk for CVD and eased conditions such as the common cold, according to a literature review published in Mayo Clinic Proceedings.
"During the past decade, a considerable amount of research data from various countries on the potential health benefits of sauna bathing as well as the putative biological pathways underlying these effects have been reported," Jari A. Laukkanen, MD, PhD, of the faculty of sport and health sciences at the University of Jyväskylä in Finland and colleagues wrote.
"Given the mixed evidence from the literature, there is a need to aggregate data to enable appropriate interpretation," they added.
Researchers reviewed relevant interventional, experimental and epidemiological, evidence from 70 random and nonrandomized controlled trials and observational studies connecting Finnish sauna bathing appearing in EMBASE and MEDLINE and EMBASE from their inception until Feb. 24, 2018.
Among the benefits from varying amounts of sauna bathing Laukkanen and colleagues found:
positive changes to pulse wave velocity, systolic and diastolic BP;
lower risk for sudden cardiac death, incident stroke, fatal coronary heart disease and CVD, all-cause mortality, Alzheimer's disease and dementia, the common cold and psychosis;
improved pain linked to headaches, osteoarthritis, rheumatoid arthritis and fibromyalgia; and
fewer hyperkeratotic scales suggested a possible benefit to patients with psoriasis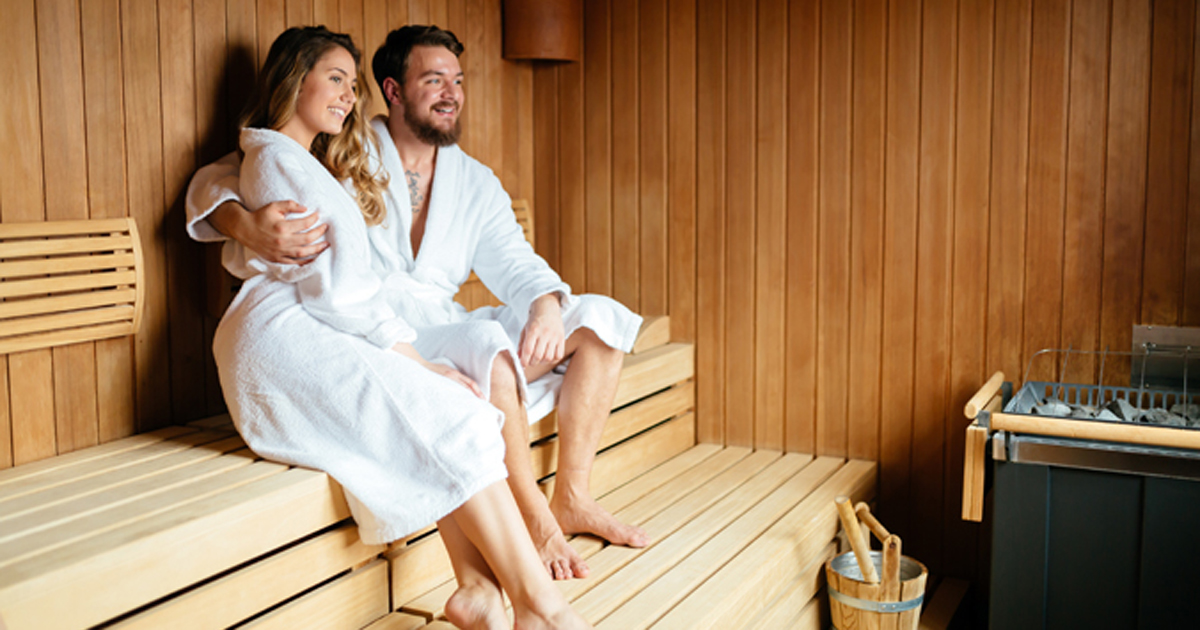 Photo Source: Adobe
Researchers also said they found that physiological responses analyzed during their review suggest Finnish sauna bathing's benefits mirror those from moderate- or high-intensity physical activity like walking.
Laukkanen and colleagues stressed that their findings should not be interpreted as medical advice.
"Well-designed [randomized controlled trials] with long-term follow-up will still be needed to confirm whether the observed associations reflect a true causal effect of frequent sauna bathing on these health conditions, and more studies are warranted to find whether regular sauna bathing could produce longer-term changes in cardiovascular health .... Further definitive research is needed," they wrote. – by Janel Miller
Disclosure: The authors report no relevant financial disclosures.