Public opinion of marijuana more favorable than existing evidence
We were unable to process your request. Please try again later. If you continue to have this issue please contact customerservice@slackinc.com.
Most adults in the United States attribute health benefits to marijuana use that have no supporting evidence and perceive it to be less harmful than existing research suggests, according to findings published in Annals of Internal Medicine.
"Despite insufficient evidence regarding its risks and benefits, marijuana is increasingly available and aggressively marketed to the public," Salomeh Keyhani, MD, MPH, from the University of California, San Francisco, and colleagues wrote.
Keyhani and colleagues administered a probability-based online survey to a nationally representative population of 16,280 American adults to determine the public's views on the risks and benefits of marijuana use. Approximately half of adults responded to the survey (n = 9,003).
The survey indicated that 14.6% of U.S. adults have used marijuana in the past year.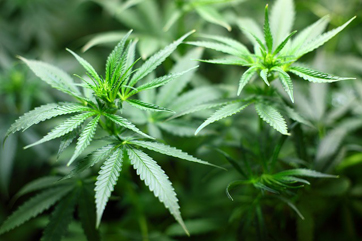 Most respondents (81%) believed that marijuana use was associated with at least one benefit, whereas 17% believed it had no benefit. Pain management was the most commonly cited benefit (66%), followed by treatment of diseases, such as epilepsy and multiple sclerosis (48%), and relief from anxiety, stress and depression (47%).
A majority of respondents (91%) also believed that marijuana has at least one risk. Only 9% of participants believed that marijuana use has no risks. Respondents reported legal problems (51.8%), addiction (50%) and impaired memory (42%) as the most common risks.
Roughly 30% of participants reported believing that smoking marijuana prevents health problems. Approximately 18% of participants believed that being exposed to secondhand marijuana smoke is somewhat or completely safe for adults and 7.6% thought that it is somewhat or completely safe for children. About 7% of respondents believed that smoking marijuana during pregnancy is somewhat or completely safe. Additionally, 22.4% of participants did not believe that marijuana is addictive.
"The gaps in our understanding of the health effects and safety of daily marijuana use are extensive, and the public may be underestimating its long-term risks," Keyhani and colleagues concluded. "These national data underscore the need to invest in further research to better understand both the health effects of marijuana use and the public health investment necessary to better communicate potential health risks to the public." – by Alaina Tedesco
Disclosure: The authors report no relevant financial disclosures.