More restrictive alcohol policies reduce alcohol-related motor vehicle crash fatalities
We were unable to process your request. Please try again later. If you continue to have this issue please contact customerservice@slackinc.com.
More restrictive alcohol policies were linked to lower odds of alcohol-related motor vehicle crash fatalities, according to research published in JAMA Internal Medicine.
"Motor vehicle crashes are a leading cause of mortality," Timothy S. Naimi, MD, MPH, from Boston Medical Center, and colleagues wrote. "However, the association between the restrictiveness of the alcohol policy environment (ie, based on multiple existing policies) and alcohol-related crash fatalities has not been characterized previously to date."Naimi and colleagues conducted a repeated cross-sectional study to investigate if the restrictiveness of state alcohol policies is associated with the likelihood of alcohol-related motor vehicle crash fatalities in the United States.
The researchers used the Alcohol Policy Scale (APS), which ranged from 0 to 100, to determine the restrictiveness of state alcohol policies, with higher scores indicating more restrictive policy environments. They studied 505,614 adult motor vehicle crash fatalities in the United States from 2000 to 2015 and found that 35.4% were alcohol-related, defined as a crash in which at least one driver had a blood alcohol concentration (BAC) level of 0.08% or higher.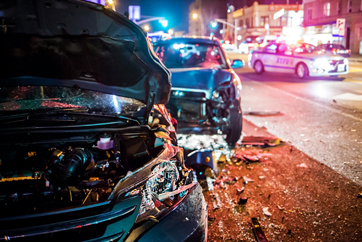 Results showed that as APS score increased, the odds that a crash fatality was alcohol-related declined (adjusted OR = 0.9; 95% CI, 0.89-0.91) across most demographic characteristics and crash types. Additionally, more restrictive policies protected against alcohol involvement at BAC levels below 0.08% among crash fatalities.
When accounting for driving-oriented policies, more restrictive consumption-oriented policies, such as higher alcohol taxes and limits on outlet density, were independently associated with lower odds of crash fatalities that were alcohol-related (aOR = 0.97; 95% CI, 0.96-0.98).
"Our findings underscore the potential to reduce alcohol-related crash fatalities by strengthening alcohol policy environments generally, including comprehensive approaches combining policies to reduce drinking to the point of impairment along with those to prevent driving after one is alcohol-impaired," Naimi and colleagues concluded. "These results also support the notion that more restrictive policies may reduce the likelihood of alcohol involvement in crashes at BAC levels below the current legal limit for driving in the United States." – by Alaina Tedesco
Disclosure: The authors report no relevant financial disclosures.