How one court case in the opioid crisis could impact millions of patients
We were unable to process your request. Please try again later. If you continue to have this issue please contact customerservice@slackinc.com.

Gary Kaplan
A lawsuit against certain opioid manufacturers and drug distributors could dramatically shake up the health care, pharmaceutical and legal systems, experts told Healio Family Medicine.
Vinton County, Ohio and hundreds of other communities in the United States are suing opioid manufacturers Purdue Pharma, Johnson & Johnson, Teva Pharmaceutical Industries and Endo International, and drug distributors AmerisourceBergen Corp, Cardinal Health Inc. and McKesson, contending that the companies ignored warning signs that people were taking opioids for reasons other than their intended use, according to Reuters and The Washington Post.
With several other states having also filed lawsuits against opioid manufacturers and distributors – including Texas, Florida, Nevada, North Carolina, North Dakota and Tennessee this week – and other states considering similar efforts, the disposition of this case could provide a roadmap for legal cases across the country.
"This case is very significant and extremely important," Gary Kaplan, DO, founder of the Kaplan Center for Integrative Medicine, which focuses on relief from chronic pain and illness in McLean, Va., said in an interview.

Arthur Caplan
"There are few other cases that get up to this level of importance," Arthur Caplan, PhD, founding head of medical ethics at New York University School of Medicine, said in a separate interview. "It's one of the most important class action suits since the Master Settlement Agreement against the tobacco industry."
Understanding both sides
Caplan explained the arguments he thought each side might present.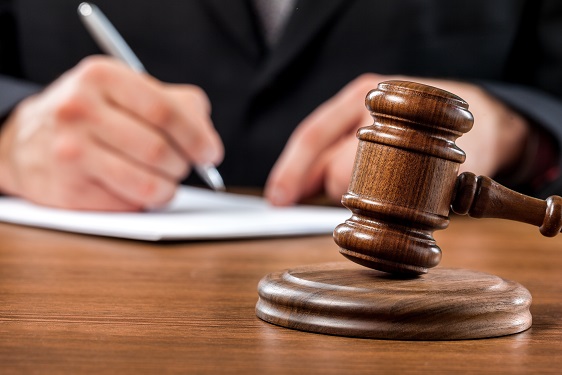 "The plaintiffs will present evidence that manufacturers did not tell the truth. That they tried to promote these drugs as non-addictive. That they kept selling and promoting even after addiction issues and deaths began to clearly appear," he said.
"The drug companies, the defendants, could say 'We're not doctors, it was up to the physicians to prescribe responsibly, not us.' I don't think that argument's going to wash, but it's one they'll absolutely try," Caplan said.
He said there are parallels between the current lawsuit and the Tobacco Settlement Agreement between several state governments and cigarette manufacturers that centered around the advertising, marketing and promotion of cigarettes. That 1998 agreement led to billions of dollars being distributed to governments, and placed restrictions on the marketing and sale of many cigarettes.
"[Similar to the accusations against] the drug companies in the opioid case, the tobacco industry denied knowledge that tobacco was addictive, covered up what they knew, and did not tell the truth to the public, to public health authorities, to doctors about what they knew about nicotine, about what they knew about the addictive nature of smoking cigarettes," Caplan said.
"The tobacco industry also made many claims that if you filtered cigarettes or adjusted the cigarette you could make a safer cigarette, which has analogies to, 'If you prescribe differently you can prescribe people opioids without getting them addicted,'" he added.
Amanda C. Pustilnik
But there are differences between the products behind the Master Class Settlement and the opioid lawsuit, which could lead to a different legal outcome, Amanda C. Pustilnik, JD, a law professor at the University of Maryland and faculty member at the Center for Law, Brain & Behavior at Massachusetts General Hospital told Healio Family Medicine.
"Most importantly, opioids have significant, legitimate medical uses. Any settlement has to grapple with making these products available to those who need them, while restricting their flow to those who don't. A settlement has to fairly adjudicate the legal issues, provide compensation and deterrence where necessary, and also not scare pharmaceutical manufacturers out of the pain management market. That's a tough balance," she said in an interview.
"The legal issues in the opioid cases also are more varied than in the tobacco cases and are more strongly in favor of the industry players than in the tobacco cases. That both makes a single settlement [like the Master Settlement Agreement] harder across all legal issues and reduces the leverage that plaintiffs may have in certain of the consolidated cases," she continued.
Pustilnik added the judge overseeing the litigation is acting differently than most judges would in such scenarios.
"Judge [Dan Aaron] Polster seems to be taking the gamble that the opioid cases are similar enough to the tobacco products cases of the 1990s to be resolved in one master settlement agreement, like the tobacco cases," she said. "In ordering all the parties to quickly negotiate a single settlement, he is acting like a first responder. He's acutely aware that lives are on the line, and he says so. This is totally different than the usual practice of a judge, which is to remain above the fray. His effort to achieve a single, master settlement across these very different cases is ambitious, and it could blow up," she said.
PAGE BREAK

Memo Diriker
Memo Diriker, DBA, MBA, BS, and founding director of the Business, Economic, and Community Outreach Network at the Franklin P. Perdue School of Business at Salisbury University in Maryland, told Healio Family Medicine he does not think the case is as "black and white" as some have made it out to be.
"There is no simple solution here. This is a multifaceted problem that took decades to get here. And to think that we're going to be able to solve it with one or two big things in one or two years is a fool's errand."
He added that although he felt the industry did know or should have known that their product's demand was not as real as the supply, both the defendants and plaintiffs should acknowledge responsibility and work together toward a solution.
"How can we hold the industry completely responsible for when somebody takes pills that don't belong to them from their parents, from their grandparents, from their neighbors? A good portion of the responsibility has to reside with the individuals since they are the ones who, when they can no longer find the supply in the form of pills, will move on to street drugs such as heroin and crystal meth and things like that," he continued. "You can't hold the industry, logically speaking, responsible for the totality of what's going on."
Potential impact on health care
"Doctors know we have our work to do and we know we have to clean things up," Kaplan, of the Kaplan Center, said. "There is unquestionably a responsibility on the part of the medical community to make sure we educate ourselves as to which medications or which therapies are most effective for which people and the proper way to monitor them. And so, there's a responsibility clearly that broke down on part of the medical community as well in many of these states and throughout the system with regards to opioids. So that's our piece of it. We need to own that.
"But this is not just about pointing the fingers at the doctors. The drug companies will need to own their piece of it too," he continued. "We need to know that we can get reliable information from the drug companies. We need to know that we can trust the information that comes from the drug companies so that we are properly prescribing the medications for the proper patients. And that we're monitoring them appropriately."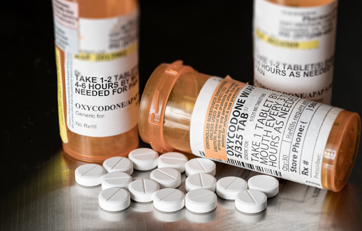 Caplan, of NYU School of Medicine, thought the case could put doctors in a difficult position.
"We'll see doctors torn between wanting to treat real pain adequately and worries they'll have about being seen as addicting their patients," he said. "We need safer pain medication, but we still need pain medication. It remains to be seen how that's going to be sorted out."
He also feared the ramifications of the defendants' winning.
"The crisis would continue to worsen and the bills for the opioid epidemic would then fall onto the taxpayer."
Diriker described a "new normal" that could result from the case across more of the country. He said this scenario, which in part shifts treatment away from the doctor's office, is already being played out in the suburbs of Washington, DC.
"There is a county in Maryland that uses individuals who were addicted to drugs and became clean to work in a call center to work with those who are in crisis," he said.
"The former drug users' ability to reduce the crises is much better than other counties and the state average ... and also gets a better economic and social return on investment than incarceration."
Drug companies, distributors respond
For their part, the pharmaceutical companies and distributors say the opioid crisis is a complex issue and that they are committed to patient health, comply with federal regulations and deny the allegations in the lawsuit.
"Teva is committed to the appropriate use of opioid medicines ... we take a multi-faceted approach to this complex issue; we work to educate communities and health care providers on appropriate medicine use and prescribing, we comply closely with all relevant federal and state regulations regarding these medicines, and, through our [research and development] pipeline, we are developing non-opioid treatments that have the potential to bring relief to patients in chronic pain," Doris Saltkill, a company spokesperson, said in a statement to Healio Family Medicine.
"Teva also collaborates closely with other stakeholders, including providers and prescribers, regulators, public health officials and patient advocates, to understand how to prevent prescription drug abuse without sacrificing patients' needed access to pain medicine."
A spokesperson for the association representing AmerisourceBergen Corp, Cardinal Health Inc. and McKesson acknowledged the many layers involved in unraveling the opioid crisis but said the lawsuit does not have merit.
"The misuse and abuse of prescription opioids is a complex public health challenge that requires a collaborative and systemic response that engages all stakeholders," John Parker, senior vice president at the Healthcare Distribution Alliance, told Healio Family Medicine.
PAGE BREAK
"Given our role, the idea that distributors are responsible for the number of opioid prescriptions written defies common sense and lacks understanding of how the pharmaceutical supply chain actually works and is regulated. Those bringing lawsuits would be better served addressing the root causes, rather than trying to redirect blame through litigation," he continued.
McKesson also provided its own response.
"As a distributor, [we do] not drive demand for opioids — we distribute medications in response to orders placed by [Drug Enforcement Agency]-registered and state-licensed pharmacies. These orders correspond to prescriptions written for patients by DEA-registered and board-licensed doctors," Kristin Chasen, a company spokesperson told Healio Family Medicine.
A representative from Johnson & Johnson told Healio Family Medicine the company did nothing wrong.
"Our actions in the marketing and promotion of these medicines were appropriate and responsible. The labels for our prescription opioid pain medicines provide information about their risks and benefits, and the allegations made against our company are baseless and unsubstantiated. In fact, our medications have some of the lowest rates of abuse among this class of medications. Opioid abuse and addiction are serious public health issues. We are committed to being part of the ongoing dialogue and to doing our part to find ways to address this crisis," Wanda Moebius, the Johnson & Johnson representative said.
Purdue Pharma and Endo International had not responded to a request for comment prior to publication.
The Ohio court case is slated for March 2019. Check Healio Family Medicine for continuing coverage.
Healio's Opioid Resource Center compiles the latest stories across a range of specialties, covering the latest information on the opioid crisis, including treatment strategies, FDA decisions on treatments and other related announcements. Be sure to bookmark the page for future reference. – by Janel Miller
References:
Pennlive.com. Epic opioid battle moves to an Ohio courtroom. http://www.pennlive.com/nation-world/2018/04/epic_opioid_battle_moves_to_an.html. Accessed May 11, 2018.
Public Health Law Center.org. Master Settlement Agreement. http://www.publichealthlawcenter.org/topics/tobacco-control/tobacco-control-litigation/master-settlement-agreement. Accessed May 11, 2018.
Reuters.com. U.S. judge schedules 2019 trial in opioid litigation. https://www.reuters.com/article/us-usa-opioids-litigation/u-s-judge-schedules-2019-trial-in-opioid-litigation-idUSKBN1HI3EI. Accessed May 11, 2018.
USAToday.com. 6 states sue maker of OxyContin as they battle expenses, human costs of opioid crisis. https://www.usatoday.com/story/news/nation-now/2018/05/15/six-attorney-generals-opioid-lawsuits/612721002/ Accessed May 18, 2018.
Disclosures: Caplan reports an unpaid consulting arrangement with Janssen and Johnson & Johnson to advise them about compassionate use of novel cancer drugs. Healio Family Medicine was unable to determine Diriker, Kaplan and Pustilnik's relevant financial disclosures prior to publication.