Physicians who receive opioid-related payments prescribe more opioids
We were unable to process your request. Please try again later. If you continue to have this issue please contact customerservice@slackinc.com.
Pharmaceutical industry marketing of opioids and related payments to physicians are associated with increased subsequent opioid prescribing, according to a research letter published in JAMA Internal Medicine.
"Pharmaceutical industry marketing to physicians is widespread, but it is unclear whether marketing of opioids influences prescribing," Scott E. Hadland, MD, MPH, MS, from Grayken Center for Addiction, Boston Medical Center, and colleagues wrote.
Hadland and colleagues investigated how pharmaceutical industry marketing of opioids to physicians affects opioid prescribing.
The researchers used the Open Payments database to evaluate pharmaceutical marketing and opioid-related payments to physicians, including industry-sponsored meals, speaking fees/honoraria, education, travel, consulting fees and education, in 2014. Additionally, they assessed Medicare Part D claims of physicians who prescribed new or refilled opioids to Medicare beneficiaries in 2015.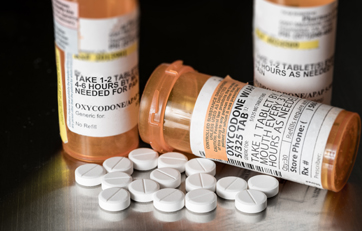 Data indicated that 369,139 physicians wrote opioid prescriptions under Medicare Part D in 2015, representing nearly half of all practicing physicians in the United States. Of these physicians, 25,767 (7%) received a total of $9,071,976 in nonresearch opioid-related pharmaceutical company payments in 2014.
INSYS Therapeutics, Teva Pharmaceuticals USA and Janssen Pharmaceuticals had the highest payment totals, with $4,538,286, $869,155 and $854,251, respectively.
Physicians who received any opioid marketing in 2014 correlated to a 9.3% increase in opioid claims in 2015. Meals comprised most opioid marketing, with a median payment of $13. The number of opioids prescribed increased with each additional meal received.
A small proportion of physicians (1.7%) who received marketing were given payments for more than a total of $1,000.
"These results indicate that while payments from opioid pharmaceutical companies to individual physicians are typically small in value, the impact on prescribing habits is quite large when considered across the entire workforce," Hadland said in a press release.
"As we continue to confront this pressing public health issue, every avenue must be explored, including marketing practices by pharmaceutical companies," he added. "Our data suggest that the influence of marketing on physicians' prescribing is subtle yet widespread, and the pharmaceutical industry must look beyond their bottom lines and make changes to their marketing strategies in order to play a role in helping curb opioid overdose deaths." – by Alaina Tedesco
Disclosure: The authors report no relevant financial disclosures.