April 10, 2018
2 min read
Ischemic heart disease remains leading cause of death in US
We were unable to process your request. Please try again later. If you continue to have this issue please contact customerservice@slackinc.com.
Ischemic heart disease was still the No. 1 cause of death in the United States from 1990 to 2016, according to findings recently published by the U.S. Burden of Disease collaborators and appearing in JAMA.
"The [Global Burden of Disease] systematically accounts for differences in data sources and biases and analyzes levels and trends for causes and risk factors within the same computational framework, which maximizes comparability across states, years, and different age groups by sex," the collaborators wrote. "None of the previous studies of U.S. health have been as comprehensive as the [Global Burden of Disease] study."
Collaborators examined data encompassing disability-adjusted life-years, disease prevalence, healthy life expectancy, incidence, life expectancy, mortality, years of life lost due to premature mortality, and years lived with disability tied to behavioral, environmental, metabolic and occupational risk factors and 333 causes of death with 95% uncertainty intervals.
According to the collaborators, high BP and BMI, poor diet, high fasting plasma glucose and alcohol and drug use each individually accounted for more than 5% of risk-attributable disability-adjusted life years in 2016. They also wrote that "wide disparities in the burden of disease," including:
Ischemic heart disease remained the leading cause of death and premature mortality, even as age-standardized mortality dropped by 50.7% and age-standardized years of life lost dropped by 50.4%.
Endocrine, metabolic, blood and immune disorder deaths increased by 89.1%, and years of life lost increased by 60.3%.
Opioid use disorders jumped from the 11th to the 7th leading cause of disability-adjusted life years, indicative of a 74.5% (95% uncertainty interval, 42.8%-93.9%) change.
Breast cancer rates of standardized mortality decreased 32.6% and in age-standardized years of life lost decreased 36%.
The overall death rate declined from 745.2 (95% uncertainty interval, 740.6-749.8) to 578 (95% uncertainty interval 569.4-587.1) per 100,000 persons.
"To date, the strategies for addressing the social determinants of health in the United States have been elusive," the collaborators wrote. "Lack of progress and rising social inequalities should not engender complacency. Therefore, addressing risk factors may prove to be an important opportunity to reduce disparities and deal with some of the challenges for improving U.S. health."
"To increase the likelihood of prevention to succeed, it has to be a priority for all stakeholders — physicians, nurses, hospital systems, policymakers, health insurance companies, patients and their families, and advocacy groups," they added.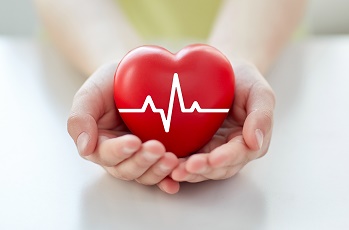 In a related editorial, Howard K. Koh, MD, MPH, of the Harvard T.H. Chan School of Public Health, and Anand K. Parekh, MD, MPH, of the Bipartisan Policy Center, wrote that the mixed bag of results shows that health-related stakeholders still have a lot of work to do if the goals set forth in Healthy People 2020 are to become reality.
"[Global Burden of Disease] 2016 profoundly and powerfully expands societal understanding of U.S. health trends, not only over time but also by geography. Much unfinished business faces the nation collectively and at the state level," they wrote.
"To realize the vision of Healthy People 2020, clinicians and policymakers can use these analyses and rankings to re-examine why so many individuals still experience preventable injury, disease and death. Doing so could move the entire nation closer toward a United States of health." – by Janel Miller
Disclosures: Please see the study for authors' relevant financial disclosures. Koh and Parekh report no relevant financial disclosures.