April 05, 2018
4 min read
Trump administration unveils new initiatives to fight opioid epidemic
We were unable to process your request. Please try again later. If you continue to have this issue please contact customerservice@slackinc.com.
The NIH, FDA and Surgeon General's office all announced new plans this week to combat the opioid epidemic.
The initiatives come in the wake of President Donald J. Trump's speech last month about the epidemic, a speech which some doctors told Healio Family Medicine had neither much substance nor new initiatives.
NIH plan
The NIH initiative is called Helping to End Addiction Long-term initiative or HEAL. According to a press release, this multipronged approach plans to:
Establish a longitudinal study to follow patients after surgery and after acute onset of musculoskeletal pain to identify biomarkers predictive of chronic pain.
Direct innovative imaging and -omics neurotechnologies to pinpoint objective biomarkers to predict which individuals will react to a treatment and possible new targets for chronic pain treatment.
Foster comprehension of the social and genetic factors that put patients at risk for opioid misuse and addiction.
Outline and support best practices for pain management using nondrug and integrated therapies for specific pain conditions.
Look for public-private partnerships to create new nonaddictive pain medicines.
Create a clinical trials network that will enable multiple new and repurposed compounds to be tested for effectiveness at the same time.
Extend therapeutic options for treating addiction.
Assess treatments and long-term consequences of neonatal opioid withdrawal syndrome.
Work with federal and state partners, steer demonstration projects to examine the integration of multiple addiction prevention and treatment options across multiple organizational settings.
Receive $1.1 billion in Congressional funding in 2018.
"The HEAL Initiative will develop the scientific evidence that informs best practices to effectively treat patients with pain while preventing addiction," Walter J. Koroshetz, MD, director of the National Institute of Neurological Disorders and Stroke, the lead NIH institute on pain, said in a press release.
"A major focus will be to understand why some people go from acute to chronic pain, with the intent to prevent that transition. Importantly, the Initiative will drive the science to enable the development of powerful, nonaddictive pain treatments that would limit the need for opioid medications in the future," he added.
FDA plan
According to prepared remarks for a speech last night in Atlanta, Commissioner Scott Gottlieb, MD, wants to:
Make pain management education mandatory for prescribers.
Create evidence-based guidelines on the proper dose and duration for common procedures, as well as develop prescribing platforms that make it easier for doctors to use the guidelines.
Provide information on opioid alternatives on the labels of pain relievers.
Work with social media companies, internet service providers and other similar stakeholders in the internet community to remove illegal opioid listings from their platforms.
"All of us, who bear purview over, and responsibility to, addressing this crisis, must collaborate more closely, and consider stronger action," Gottlieb said in his remarks. "Until we do, we risk remaining behind the leading edge of this intractable and evolving crisis involving drugs that make life bearable for some patients, but are lethal for far too many others."
Surgeon General plan
Surgeon General Jerome Adams, MD, issued an advisory that strongly encourages more Americans to carry naloxone, the antidote that many emergency responders already carry that can reverse the effects of an opioid overdose. The initiative also provides steps primary care providers and other medical professionals can take:
Educate themselves on identifying patients at high risk for overdose.
Adhere to the CDC Guideline for Prescribing Opioids for Chronic Pain.
Use state prescription drug monitoring programs.
Learn if the state they practice in allows pharmacists to dispense naloxone independently, or prescribe naloxone under a standing order or collaborative practice agreement.
Provide individuals who are at elevated risk for opioid overdose and to their friends and family.
"Each day we lose 115 Americans to an opioid overdose – that's one person every 12.5 minutes," Adams said in a press release. "It is time to make sure more people have access to this lifesaving medication, because 77% of opioid overdose deaths occur outside of a medical setting and more than half occur at home."
According to the National Institutes of Drug Abuse, naloxone can be bought in many pharmacies, in many states, without a prescription. In addition, most states allow prescribing and dispensing of naloxone to family members and friends in addition to those who obtain prescription opioids for pain or with opioid use disorder. The drug, which acts as an opioid antagonist, has reversed thousands of opioid overdoses, according to the National Institutes of Drug Abuse.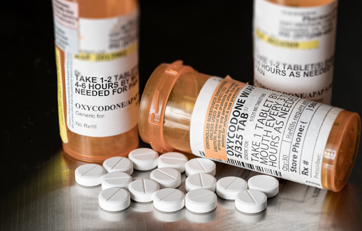 The AMA said it "strongly endorses" the Surgeon General's advisory, which is the first such action in 13 years from that office.
"Naloxone is a literal lifesaver and a vital tool in our fight against the opioid epidemic," Patrice A. Harris. MD, MA, and chair of the AMA's Opioid Task Force said in a statement. "The AMA looks forward to working closely with the Surgeon General's Office to help bring an end to the epidemic of opioid overdose deaths."
The United States still struggles to reach a tipping point in the opioid crisis, which CDC data suggest was responsible for 63.1% of all drug overdose deaths in 2015 and 66.4% of all drug overdose deaths in 2016.
In response to the crisis and as a courtesy to its readers, Healio recently launched an Opioid Resource Center. This frequently updated collection comprises news and features from multiple medical specialties and provides the latest information on the opioid crisis, including treatment strategies, FDA decisions regarding treatments and other related announcements. – by Janel Miller
References: CDC. "Overdose Deaths Involving Opioids, Cocaine, and Psychostimulants — United States, 2015–2016." https://www.cdc.gov/mmwr/volumes/67/wr/mm6712a1.htm. Accessed April 5, 2018.
National Institute on Drug Abuse. "Naloxone for Opioid Overdose: Life-Saving Science." https://www.drugabuse.gov/publications/naloxone-opioid-overdose-life-saving-science/naloxone-opioid-overdose-life-saving-science. Accessed April 5, 2018.
Disclosure: Adams is Surgeon General, Gottlieb is FDA Commissioner, Harris is AMA Opioid Task Force chair, Koroshetz is employed by the NIH.