April 05, 2018
2 min read
PCOS doubles risk for nonalcoholic fatty liver disease
We were unable to process your request. Please try again later. If you continue to have this issue please contact customerservice@slackinc.com.
In women with polycystic ovary syndrome, the risk for nonalcoholic fatty liver disease is increased twofold, with androgen excess contributing to the progression of the disease, according to findings published in PLOS Medicine.
Obesity and insulin resistance are both associated with polycystic ovary syndrome (PCOS) and nonalcoholic fatty liver disease (NAFLD), according to Balachandran Kumarendran, MBBS, MSc, MD, from the Institute of Applied Health Research at the University of Birmingham, England, and colleagues.
"Given the shared risk factors between PCOS and NAFLD, there is a strong interest in exploring the relationship between the two conditions, both in terms of prevalence and shared pathophysiological mechanisms," they wrote.
Kumarendran and colleagues performed a retrospective longitudinal cohort study to examine the incidence of NAFLD in women with PCOS. The researchers enrolled 63,120 women with PCOS and 121,064 controls. The controls were matched to participants with PCOS based on age, BMI and location. They studied two independent cohorts: women with a serum testosterone measurement (n = 71,061) and those with a sex hormone-binding globulin measurement (n = 49,625).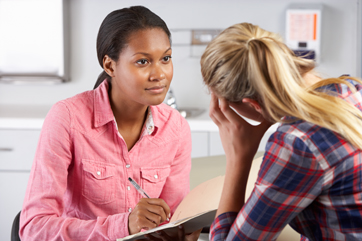 Data indicated that women with PCOS had a twofold increased risk for NAFLD (HR = 2.23; 95% CI, 1.86-2.66). This increased risk remained after adjusting for BMI and dysglycemia.
Women with high serum testosterone levels (>3 nmol/L) also had an increased risk for NAFLD (HR = 2.3; 95% CI, 1.16–4.53 for 3–3.49 nmol/L; and HR = 2.4; 95% CI, 1.24–4.66 for >3.5 nmol/L), as did women with low sex hormone-binding globulin (HR = 4.75; 95% CI, 2.44-9.25 for 20–29.99 nmol/L; and HR = 4.98; 95% CI, 2.45–10.11for <20 nmol/L).
"Our research has highlighted significant and previously unknown health risks in women with PCOS and increased male hormone levels," Wiebke Arlt, MD, director of the University of Birmingham's Institute of Metabolism and Systems Research, said in a press release. "Our findings suggest that regular screening for fatty liver disease should be considered in these women, to make sure the disease is caught early."
"Our research shows that PCOS does not only affect fertility but also comes with significantly increased rates of metabolic complications," she added. "This means that women with PCOS need integrated health care throughout their life and not only when planning pregnancy." – by Alaina Tedesco
Disclosure: Arlt reports consulting for Bayer AG and receiving funding from the Wellcome Trust. All other authors report no relevant financial disclosures.