March 19, 2018
8 min read
Music soothes burnout, increases empathy
We were unable to process your request. Please try again later. If you continue to have this issue please contact customerservice@slackinc.com.

Jacob Cross
Medical students who temporarily put down a medical instrument and picked up a musical one, say doing so helped alleviate their burnout symptoms and made them more empathetic to their patients' needs.
Tulane University Medical School student Jacob Cross will graduate in 2020 with hopes to pursue a career in anesthesiology. The 1,500-plus miles between school and home in northern California, coupled with the academic reality of the first few years of his higher education, left him struggling to find time and energy to do things outside of the classroom.
"The first 2 years of medical school I felt a lot of isolation, since it was a lot of book learning and not what actually happens in the real world," he told Healio Family Medicine. When traditional stress relievers like exercise did not seem to help, he said, he looked for another way to handle the stress.
"I knew that I needed to find a creative outlet during med school, and knew that playing drums had always brought me joy. It was easy to find other students who wanted to come together and play music. Together we formed Radialhead."
Ethan Stern, a fourth-year medical student also at Tulane, was also impacted by burnout from time to time. "Sometimes it was so bad, I didn't want to get out of bed," he said in an interview, noting that attempts to alleviate the symptoms through meditation proved less than effective.
"I didn't always want to do my clinical work, and the feedback I was getting wasn't always making me feel useful either."
A piano player since he could talk, Stern's skill set helped him get into medical school, but he was somewhat concerned his musical talent might sidetrack his dreams of becoming an ophthalmologist.
"I was accepted through the Creative Scholars program, which has recipients specialize their training outside of the normal biology-based route. By enrolling in this program, I thought I was missing out on the important skills that I would need to have for medical school."
Burnout, lack of empathy common
The problem of physician burnout is a real one, and becoming increasingly important to address, experts say. A study in Medical Education Online found that about 55% of 356 medical students at two undergraduate medical schools in the U.K. had high levels of emotional exhaustion, 46.6% reported low levels of personal accomplishment and 34% reported high levels of depersonalization.
PAGE BREAK
Many of these symptoms are also reported by medical professionals as well. A separate study, published in the Journal of the American Board of Family Medicine, found that across all types of physicians 1 out of 2 has experienced burnout, and led the authors to call burnout "a critical issue in a rapidly changing health care environment."

Marc J. Kahn
"Physicians have some of the highest burnout rates among professionals. The medical profession also has a high depression and suicide rate," Marc J. Kahn, MD, MBA, MACP, senior associate dean, Tulane University School of Medicine, told Healio Family Medicine. "What we are currently doing to alleviate burnout is not working. We have to find alternatives."
Empathy is another problem that plagues medical students and may be related to burnout, according to several researchers.
A survey of 717 students of a private osteopathic medical school in the northeastern U.S. that appeared in the Journal of the American Osteopathic Association showed that the mean Jefferson Scale of Empathy level among third-year students was 108.7 out of a possible 120, down from a more empathetic score of 111.3 in these same students when they were surveyed in their first year.
"The findings were similar to what little research exists currently with osteopathic samples in those years of education," Adam J. McTighe, PsyD, MBA of the department of forensics at the Georgia Regional Hospital, and colleagues wrote.
An article in the Journal of Patient Experience reported that empathy levels often go down during medical training, to the detriment of the very patients the students are being schooled to help.
"[Students] without targeted interventions, uncompassionate care and treatment devoid of empathy results in patients who are dissatisfied," Helen Reiss, MD, of the department of empathy and relational science program at Harvard Medical School and Massachusetts General Hospital, wrote. "[Patients] are then much less likely to follow through with treatment recommendations, resulting in poorer health outcomes and damaged trust in health providers."
Seeking solutions
Kahn and colleagues reviewed surveys from 739 medical students at five U.S. medical schools to determine the impact of the humanities, such as visual arts, theater, literature, and music, on students' burnout symptoms and their handling of patients.
Their results, which appeared recently in the Journal of General Internal Medicine, showed exposure to the humanities was a "significant negative predictor of the various components of burnout" and, also, that the exposure led to greater wisdom, empathy, and tolerance for ambiguity.
PAGE BREAK
"This is intuitive considering that the humanities are not only a way to teach compassion and tolerance, but also represent the wisdom of those who came before us," Kahn, his co-author Salvatore Mangione, MD, and colleagues wrote of the findings.
"In fact, wisdom might very well be the single trait that encompasses all of those other traits which define a well-rounded doctor: empathy, openness to possibilities, emotional resilience, mindfulness, humility, altruism, a knack for learning from life, plus a cathartic sense of humor. However, wisdom is not a focus of today's medical education, which concentrates primarily on information and knowledge. Ironically, knowledge without wisdom might be dangerous," they continued.
Students address nonbelievers
Cross admits some might be skeptical to believe music can help decrease burnout and increase empathy. "On paper, it sounds like a terrible idea. When you are feeling overwhelmed, and you have that 'there aren't enough hours in the day' feeling, adding another thing to do like playing an instrument sounds ludicrous."
In practice, Cross said the music helps him maintain the balance he needed to be successful as a student.
"Playing music helps me maintain my sanity and affords me the opportunity to, albeit temporarily, shift my focus towards creativity and musical expression. The beauty of playing the drums is that you get this physical release where you get to beat the you-know-what out of something for a while, and you have that emotional release, you really can live in the moment and be present in the moment," he said.
"As a medical student, you are always worrying about the next test or the next rotation, but playing the drums gives me a chance to focus and engage with the people around me, and that is something that I really cherish. Throughout my education I have noticed that the happier I am, the easier it is to understand new information and keep up with my classes. Radialhead is the only reason I am still in med school," he continued.
Stern, the future ophthalmologist, agreed that music has provided a critical lifeline during his time in medical school.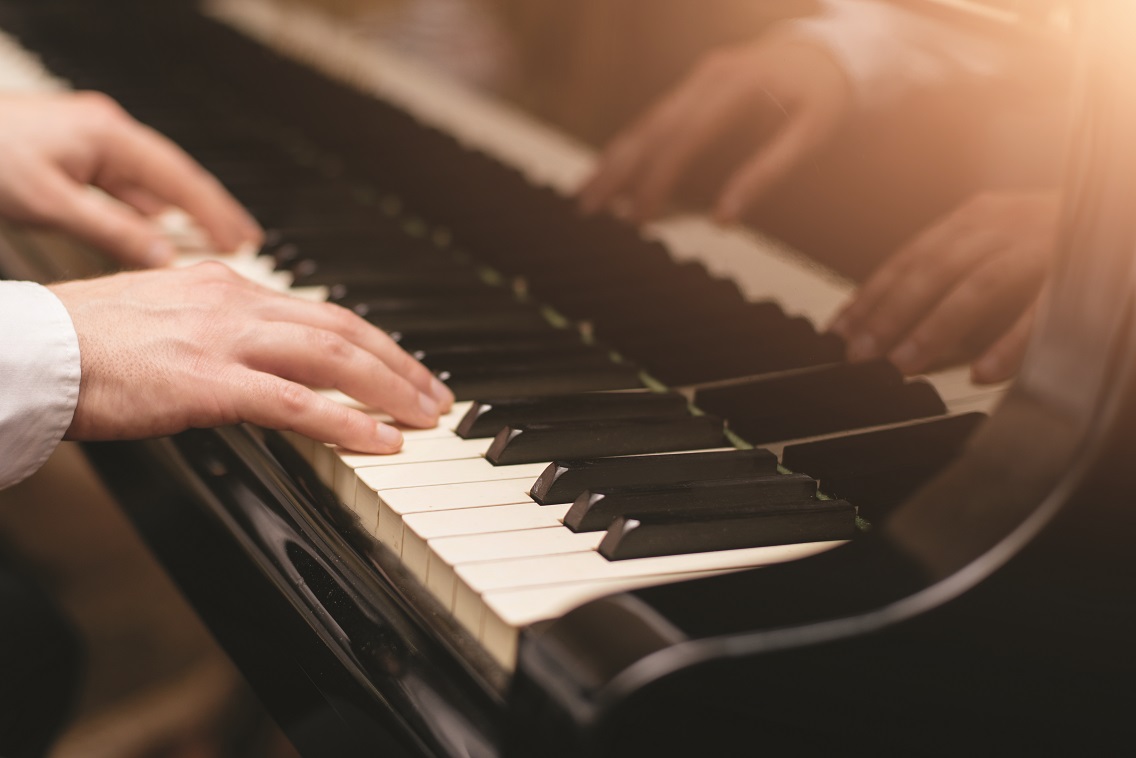 Source: Shutterstock
"Playing the piano gave me an outlet, it provided me with something that provided a tangible product as opposed to the negative side of clinical work, it reset my motivation, my sort of mental framing of everything," he said. "It's a very sort of modern, myopic concept to think that people need to specialize in one thing. As saying the goes, anyone who is a jack-of-all-trades is a master of none."
PAGE BREAK
"Everyone needs a right brained activity to de-stress since the challenges that come with it are not intrinsic to the logic, science, and political side of life," he said, adding that despite his initial misgivings, the Creative Scholars program ending up preparing him "very well" for his career.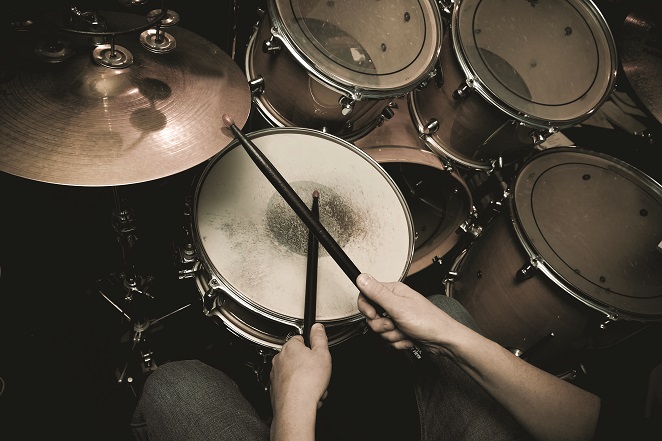 Source:Shutterstock
Cross said playing drums will help him when he is a professional anesthesiologist as well, whether he practices in a large urban area or a small rural one.
"There's not a doubt in my mind I'll continue to play. It might not be with the same people, and it might not be on the same consistent basis, but I'll be in bands my entire life. You don't need to spend a lot of money renting out some top-notch venue in a large city like here in New Orleans, you just need to find people who want to share in this experience, and the rest will fall into place," he said.
He is part of the Music and Medicine and Music Mends programs at Tulane, where students perform for the patients at Tulane Cancer Center. Doing so, he said, brings to life many of the ideas Kahn and his colleagues put on paper.
"We were playing there one day and a patient came to us and said, 'Thank you for lifting my spirits.' Some would say the drums are the least emotive instrument, but I am always listening for those changes in emotions in the music and I am trying to react to that. Kind of like when a doctor needs to be aware of a patient's emotions. That might be part of the reason why doctors who get involved in the arts show more empathy and emotional intelligence."
Cross said one does not need to be an expert in the arts to see the potential of Kahn's research.
"We are not encouraged to be bad at things very often, but when it comes to music helping you, you can be bad at something and still reap the benefits," he said. "Give it a shot, and if you can find something that will make you happy, it will be worth your time," he said.
Although Cross and Stern found a way to bring their burnout under control and increase their empathy with music, other creative outlets, like drawing, could also help medical students and professionals address stress while improving their medical skills, Kahn said.
PAGE BREAK
"Arts and humanities allow us to use a different part of our brain than science. We can teach observation skills, important for physicians, through drawing and art appreciation. We can teach empathy through acting, and we can unlock our brains with music. Einstein would often play the violin when he got 'stuck' in his work," he explained.
Possible avenues for future study
The American Academy of Family Physicians has also addressed the emotional and physical dynamic of burnout, previously telling Healio Family Medicine these concerns cannot be ignored.

Clif Knight
Clif Knight, MD, the AAFP's senior vice president of education, was not part of Kahn's research and had not previously heard of music helping decrease burnout and increase empathy. He reviewed Kahn's study for Healio Family Medicine and pointed out the researchers' work largely positively mirrors many of his personal thoughts on the subjects studied.
"Physicians need to focus on sciences, but it's also important to have interests in areas such as the humanities, which does provide a broader sense of growth professionally and personally," Knight said. "This study reinforces a philosophy I've always had: That to be a good physician, you need to be a well-rounded person as well. Perhaps there is something to the notion that humanities may make you more resilient."
He wondered if the link Kahn and colleagues found was cause and effect or if the students had the traits to overcome the burnout and become more empathetic on their own and offered some other suggestions for future research.
"Is this something that can be passed on through medical school residency and into practice? How long can the effect last? It would be interesting to replicate the study in residents and then physicians who have been practicing for varying lengths of times to see if this is something that persists onto into their career," Knight said in the interview.
"We should [also] try and get a better answer as to whether or not the humanities are good therapy in treating burnout. Implementing some sort of curriculum that incorporates the humanities and makes it a solution to the problem of physician burnout would be an interesting thing to look at," he concluded. – by Janel Miller
References:
Cecil J, et al. Med Educ Online. 2014;doi:10.3402/meo.v19.25209.
Mangione S, et al. J Gen Intern Med. 2018;doi:10.1007/s11606-017-4275-8.
PAGE BREAK
McTighe AJ, et al. J Am Osteopath Assoc. 2016:doi:10.7556/jaoa.2016.131.
Puffer JC, et al. J Am Board Fam Med. 2017;doi:10.3122/jabfm.2017.02.160295.
Reiss H. J Patient Exp. 2017;doi:10.1177/2374373517699267.