March 14, 2018
3 min read
Physical fitness significantly reduces dementia risk in women
We were unable to process your request. Please try again later. If you continue to have this issue please contact customerservice@slackinc.com.
Women with high cardiovascular fitness in midlife are 88% less likely to develop dementia in following decades, according to findings published in Neurology.
"Systematic reviews and meta-analyses of observational studies constantly link physical activity to preserved cognitive functioning and decreased risk for dementia," Helena Hörder, PhD, from the University of Gothenburg, Sweden, and colleagues wrote. "These studies are limited by reliance on self-reported physical activity and not objectively assessed fitness. Thus, it remains unclear whether the association between physical activity and dementia is mediated by social and cognitive stimulation rather than by level of physical fitness."
Hörder and colleagues examined the effect of greater cardiovascular fitness in midlife on the risk for dementia. In 1968, researchers initiated a prospective study of 1,462 Swedish women aged 38 to 60 years. They then created a subsample consisting of 191 women (average age, 50 years). Participants were followed for up to 44 years.
The researchers evaluated the cardiovascular fitness of women in the subsample using results from a stepwise-increased maximal ergometer cycling test. They also examined the incidence of dementia in 1974, 1980, 1992, 2000, 2005 and 2009 using criteria from DSM-III-R.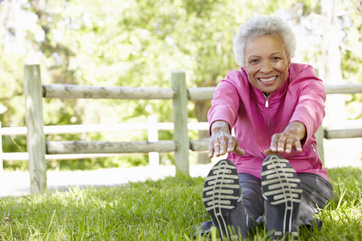 Participants were categorized by fitness level. The high fitness level (n = 40) was defined as achieving an average peak cardiovascular capacity of 120 watts or higher. The medium fitness level (n = 92) was defined as achieving an average peak cardiovascular capacity between 88 and 112 watts. The low fitness level (n = 59) was defined as achieving an average peak cardiovascular capacity of 80 watts or less or having to cease testing due to high BP, chest pain or other cardiovascular problems.
Overall, 44 participants developed dementia over the course of the study. The cumulative incidence of dementia was 5% for women in the high fitness group, 25% for those in the medium fitness group and 32% for those in the low fitness group. Nearly half of the women (45%) who could not finish the exercise test developed dementia.
Dementia was 88% less likely among women with high fitness, compared with those with medium fitness. Women with high fitness who did develop dementia did so at an average of 11 years later than those with medium fitness.
"These findings are exciting because it's possible that improving people's cardiovascular fitness in middle age could delay or even prevent them from developing dementia," Hörder said in a press release. "However, this study does not show cause and effect between cardiovascular fitness and dementia, it only shows an association. More research is needed to see if improved fitness could have a positive effect on the risk of dementia and also to look at when during a lifetime a high fitness level is most important." – by Alaina Tedesco
Disclosure: The authors report no relevant financial disclosures.