March 07, 2018
2 min read
CDC: ED opioid overdoses rise 30%
We were unable to process your request. Please try again later. If you continue to have this issue please contact customerservice@slackinc.com.
The opioid epidemic reached new heights, with opioid overdoses in the ED jumping to 30%, according to a new analysis published in the CDC's Morbidity and Mortality Weekly Report.
"We're currently seeing the highest drug overdose death rates ever recorded in the United States, driven by prescription opioids and by illicit opioids such as heroin and illicitly-manufactured fentanyl," Anne Schuchat, MD, acting director of the CDC, said during a telebriefing on the report.
To determine trends in opioid overdoses, researchers from the CDC examined ED syndromic and hospital billing data from July 2016 to September 2017.
They found that during the study period, opioid overdoses were suspected in 142,557 ED visits, or 15.7 per 10,000 visits, from 52 jurisdictions in 45 states. The rates of suspected opioid overdoses rose by 5% each quarter on average.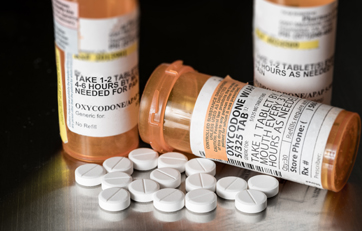 Opioid overdoses in ED visits increased 30% from July 2016 to September 2017. Overdoses related to opioids increased for both men (30%) and women (24%) and all age groups 25 and older (ranging from 31% to 36%).
Significant increases in opioid overdoses were also seen across all five regions in the United States, with the Midwest showing the most dramatic increase (69.7%), followed by the West (40.3%), Northeast (21.3%), Southwest (20.2%) and Southeast (14%). There were variations in these rates among states in the Northeast and Southeast regions, with some states seeing significant increases and others experiencing nonsignificant decreases.
Opioid overdoses in large central metropolitan areas increased by 54%.
"Up until now, we have been reporting on the tragic loss of life from overdoses, but for every fatal case, there are many more nonfatal cases, each one with its own emotional and economic toll," Schuchat said during a telebriefing on the report. "Research shows that people who have had at least one overdose are more likely to have another. However, if the person is seen in the ED, we are presented with an opportunity to take steps toward preventing a repeat overdose, ideally linking an individual to care and potentially preventing an overdose death."
This fast-moving epidemic affects all ages, genders and states and is still increasing across the U.S., she said.
"The science is clear: addiction is a chronic disease and not a moral failing... It is a chronic illness that must be treated with skill, compassion and urgency," Jerome Adams, MD, MPH, U.S. Surgeon General, said at the telebriefing.
PAGE BREAK
Adams stressed the importance of preventing opioid misuse by improving safe prescribing practices and helping patients understand the benefits of opioid alternatives, and how to safely use, store and dispose of prescription opioids.
Schuchat and Adams called for expanding the use of naloxone to first responders, community members and overdose victims and their families to prevent opioid overdoses.
"Local EDs are key players for surveillance because they have direct access to patients who have recently had an overdose... They can serve as important links for follow up for opioid use disorder. EDs can link these patients to mental health and substance abuse treatment centers, which can assist them in gaining access to medication-assisted treatment," Adams said.
This report contains crucial new information regarding opioid overdoses and how to respond, according to Schuchat.
"The sharp increases and variation across states and counties indicate the need for better coordination and readiness for regional or multiple state outbreaks," she said. "Closer coordination between public health and public safety can serve to address changes in the illicit opioid supply and use of illicit opioids, which affects overdose rates," she continued. "Having the right data available at the right time can help direct the right resources to the most impacted areas. We don't have to wait until it is too late." – by Alaina Tedesco