February 21, 2018
4 min read
Former Aetna director's admission on decision process could impact millions
We were unable to process your request. Please try again later. If you continue to have this issue please contact customerservice@slackinc.com.
Authorities in four states are investigating Aetna policy decisions after its former medical director, Jay Ken Iinuma, MD, admitted making decisions on approving or denying a patient's medical care without looking at the patient's medical records first, according to CNN.
CNN was the first to report on Iiunma's comments, which were part of during a sworn videotaped deposition in a lawsuit that a patient filed against Aetna for what the news organization called a "breach of contract and bad faith."
Iinuma, who was a medical director for Aetna from March 2012 through February 2015, said that, per Aetna protocol, he never looked at medical records, basing his decisions off case reviews completed by nurses and provided to him.
Aetna has since issued a statement refuting much of CNN's report.
"We want to be 100% clear with our members, customers, partners and the public: Dr. Iinuma's deposition was taken out of context to create media and courtroom leverage, and is a gross misrepresentation of how the process actually works," the statement from Aetna reads. "Medical records were in fact an integral part of the clinical review process during Dr. Iinuma's tenure at Aetna, consistent with his training."
Aetna also said all its medical directors are trained "to review all necessary available medical information for cases that they are asked to evaluate." The company also indicated it has paid for "each and every treatment" of the patient suing Aetna, that the patient's treatment only stopped when that patient ignored his doctor's orders and refused to provide essential bloodwork, and that the patient is still with Aetna today.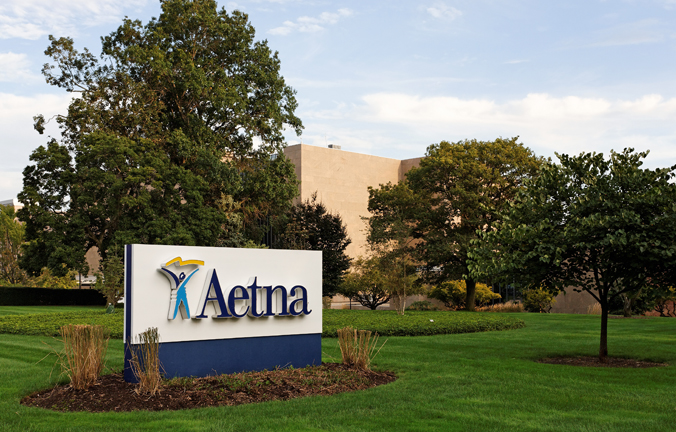 Source: Shutterstock
Rare peek into claims processing
Iinuma's admission sheds light on what had been a largely hidden process, according to a medical ethicist.
"For the first time, we have someone on record saying that they would not do what would be expected in the appeal of a very important set of questions for health care coverage. This case will pry open the door that's been shut on several questions: Is this an unusual situation? Did medical people in receiving appeals ignore or not do anything but rubber stamp what had been prepared for them? How long did they spend thinking about approvals? Is what Aetna is accused of generalizable to other insurers? The investigation is cracking open a door that has been closed," Arthur L. Caplan, PhD, founding head of the division of medical ethics at the New York University School of Medicine, told Healio Family Medicine.

Arthur L. Caplan

He added that depending on how the patient's lawsuit and ensuing investigation play out, future claim processing could be significantly changed.
"If it turns out that Aetna can say this is just unusual, that [Iinuma] didn't do the job properly, we have good minutes and records of appeals and [Iinuma] is just a one in 10,000 case, then I don't think you'll see any changes in how insurance companies do things," Caplan said. "If, however, questions are raised about the thoroughness of their reviews … and if California finds egregious violations in terms of requests for coverage and appeals … insurance regulators will get involved at the state level," he continued. "Congress and the President have no interest in chasing around private insurance, they're shifting health care towards privatizing health care, not regulation."
PAGE BREAK
Potential long-term impact explored
Caplan also told Healio Family Medicine additional fallout from the case includes companies potentially being more transparent in handling coverage requests and appeals moving forward, and that physicians that make such decisions work for either the insurer or the patient — not both.
"People in need of procedures, drugs, benefits have every right to expect that they are going to get a fair hearing that is evidence-based, when the doctor goes to bat for them. If it's not happening, that's morally unacceptable in a fundamental way. It undermines the integrity of insurance completely," he said. "When the doctor makes the appeal to cover something the reviewer should look at it and make a decision based on the best available evidence and on the record of the individual patient. "[Iinuma] said he didn't review anything. The implication is that he reviewed it based on cost and that's not good."
AAFP responds to reports
The allegations raised by the deposition are troublesome and reiterate need for reform in parts of the insurance industry's processes, Michael Munger, MD, American Academy of Family Physician president, told Healio Family Medicine.

Michael Munger

"Without a thorough review of the medical record in considering authorization of coverage, patients may not receive appropriate medical treatment. Justifying treatment for patients takes an incredible amount of physician time, and, if insurance companies and other payers do not provide a thorough review, this may result in patients not receiving the care they need in a timely manner," he said.
Munger added that "this ethical dilemma highlights the need to reduce the volume of required prior authorizations."
The AAFP stated it and 16 other medical societies have also asked health insurers and others "to apply the Prior Authorization and Utilization Management Reform Principles and streamline requirements, lengthy assessments and inconsistent rules in current prior authorization programs."
The AAFP also stated that in response to these requests, CMS recently announced it would implement a Documentation Requirements Simplification Initiative, which would, among other things, put an end to subregulatory paperwork that is no longer needed and make the remaining subregulatory documents easier to complete.
What PCPs with concerns can do
A spokesperson for California's Insurance Commissioner, which was the first state to report it would look into the allegations raised by Iiunma's testimony, declined to answer Healio Family Medicine's questions regarding the allegations — including the impact the allegations could have on future health care decisions and whether such allegations have been made before — citing the ongoing investigation.
Nancy Kincaid did tell Healio Family Medicine that primary care physicians and patients "who believe treatment or care is wrongfully denied by an insurer" are encouraged to file a report by calling the California Department of Insurance Consumer hotline at 800-927-4357. – by Janel Miller
Further reading:
AAFP.org. "Principles for Administrative Simplification." https://www.aafp.org/about/policies/all/principles-adminsimplification.html. Accessed Feb. 19, 2018.
CMS.gov. "Simplifying Documentation Requirements." https://www.cms.gov/Research-Statistics-Data-and-Systems/Monitoring-Programs/Medicare-FFS-Compliance-Programs/SimplifyingRequirements.html. Accessed Feb. 19. 2018.
Disclosure: Caplan reports no relevant financial disclosures. Munger is president of AAFP.