February 14, 2018
2 min read
FDA authorizes first blood test for concussions
We were unable to process your request. Please try again later. If you continue to have this issue please contact customerservice@slackinc.com.

Scott Gottlieb

Today, the FDA approved the marketing of the first blood test to assess concussion in adults, known as the Brain Trauma Indicator, according to a press release.
Most patients evaluated for concussion have a negative CT scan, and this new blood test option would help reduce the need for these scans and prevent unnecessary neuroimaging and radiation exposure for patients with suspected mild traumatic brain injury, according to the FDA.
"Today's action supports the FDA's Initiative to Reduce Unnecessary Radiation Exposure from Medical Imaging — an effort to ensure that each patient is getting the right imaging exam, at the right time, with the right radiation dose," Scott Gottlieb, MD, commissioner of the FDA, said in the release. "A blood-testing option for the evaluation of [mild] TBI/concussion not only provides health care professionals with a new tool, but also sets the stage for a more modernized standard of care for testing of suspected cases."
The new test measures blood for proteins that are released from the brain within 12 hours of the head injury, according to the FDA. Knowledge of these blood protein levels allows health care professionals to predict the probability of intracranial lesions showing up on a CT scan, according to the FDA. Results from the Brain Trauma Indicator (Banyan Biomarkers, Inc.) are available within 3 to 4 hours, according to the FDA.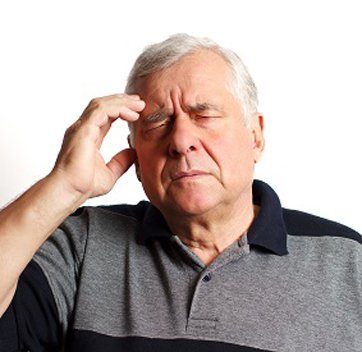 The FDA's decision was based on data from a clinical study of 1,947 blood samples from patients with suspected concussion that compared the blood test results with results of CT scans. The study revealed that the blood test reliably predicted the presence and absence of intracranial lesions on a CT scan 97.8% and 99.6% of the time, respectively, according to the FDA.
The Brain Trauma Indicator can rule out the need for a CT scan in at least one-third of patients with suspected mild TBI, according to the FDA.
"A blood test to aid in concussion evaluation is an important tool for the American public and for our service members abroad who need access to quick and accurate tests," Jeffrey Shuren, MD, director of the FDA's Center for Devices and Radiological Health, said in the release. "The FDA's review team worked closely with the test developer and the U.S. Department of Defense to expedite a blood test for the evaluation of [mild] TBI that can be used both in the continental U.S. as well as foreign U.S. laboratories that service the American military."