WHO, UNICEF: 78 million newborns not breastfed within first hour after birth
We were unable to process your request. Please try again later. If you continue to have this issue please contact customerservice@slackinc.com.

Tedros Adhanom Ghebreyesus
A report issued by WHO and UNICEF before the start of World Breastfeeding Week on August 1 revealed that approximately three in five newborns around the world waited more than 1 hour before being breastfed in 2017. Authors noted that although improvements have been made in the number of infants breasted in low- and middle-income countries — 37% in 2005 vs. 42% in 2017 — there is significant room for improvement.
According to the report, more than 800,000 deaths of children aged younger than 5 years could be prevented with improved breastfeeding practices. Most of these children could be younger than 6 months of age.
"When it comes to the start of breastfeeding, timing is everything. In many countries, it can even be a matter of life or death," Henrietta H. Fore, executive director of UNICEF, said in a press release. "Yet, each year, millions of newborns miss out on the benefits of early breastfeeding and the reasons — all too often — are things we can change. Mothers simply do not receive enough support to breastfeed within those crucial minutes after birth, even from medical personnel at health facilities."
Previous studies have demonstrated that beginning breastfeeding later than 1 hour after birth (2 to 23 hours) was associated with a 33% higher risk of mortality. Those who began breastfeeding at least 24 hours after birth more than doubled their risk of mortality. Neonates who begin breastfeeding later than 1 hour after birth are also at increased risk of infections, including a heightened risk of cough and breathing difficulties in the first months of life.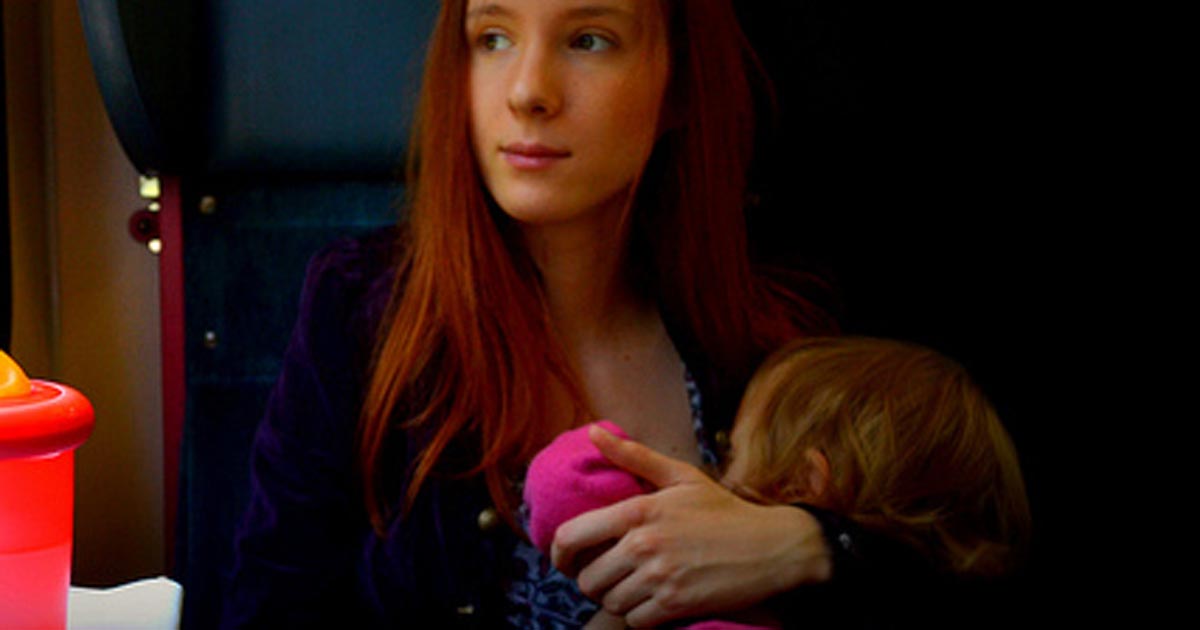 Source: Shutterstock.com
The authors said there are several reasons why infants in many low- and middle-income countries are not breastfed within the first hour of life, including immediate separation after birth, limited knowledge and guidance on optimal breastfeeding practices, inadequate education on breastfeeding following a caesarean section and supplementing infant diets with food and drinks such as honey or sugar water.
Several recommendations were included in the report to increase the number of neonates breastfed within this critical time. Some of the suggested measures for governments, health care institutions and health care workers include:
increasing funding for the support of breastfeeding programs;
implementing the International Code of Marketing of Breast-milk Substitutes and other World Health Assembly Resolutions using "strong legal measures" upheld by a conflict-free, independent organization that monitors health facilities' and professionals' compliance; and
establishing immediate skin-to-skin contact and early initiation of breastfeeding in health facilities in national policy on maternal and neonatal care.
"Breastfeeding gives children the best possible start in life," Tedros Adhanom Ghebreyesus, PhD, MSc, WHO director-general, said in the release. "We must urgently scale up support to mothers, be it from family members, health care workers, employers and governments, so they can give their children the start they deserve." – by Katherine Bortz
Reference:
UNICEF, WHO: Capture the Moment: Early Initiation of Breastfeeding. https://data.unicef.org/resources/capture-the-moment/. Accessed July 27, 2018.
Disclosures: Fore and Tedros report no relevant financial disclosures.