August 06, 2018
2 min read
US youth show conflicting views on gun control
We were unable to process your request. Please try again later. If you continue to have this issue please contact customerservice@slackinc.com.

Kendrin R. Sonneville
Although most U.S. youth in an online survey reported that gun control laws could reduce mass shootings, approximately two-thirds also believed that guns should be allowed in the home, according to a study in JAMA Pediatrics.
"Our study shows that the nuances of gun control in our country are not lost on youth," Kendrin R. Sonneville, ScD, RD, assistant professor in the department of nutritional sciences at the University of Michigan School of Public Health, told Infectious Diseases in Children. "Whereas most youth in our diverse sample are not firmly anti-gun, the majority of youth believe that gun control laws would reduce mass shootings."
In their survey, Sonneville and colleagues included participants from the National MyVoice Text Message Cohort, a large-scale longitudinal mixed methods study of youth. The participants were recruited through Facebook and Instagram ads, using benchmarks to achieve a diverse sample. The researchers asked 1,153 participants questions in a text message survey, including their thoughts on guns in the home, if gun control laws would affect mass shootings and who should be allowed to own guns.
Seven hundred seventy-two participants (59.3% female; 70% white; mean age, 18.32 years) responded to the survey, for a response rate of 67%.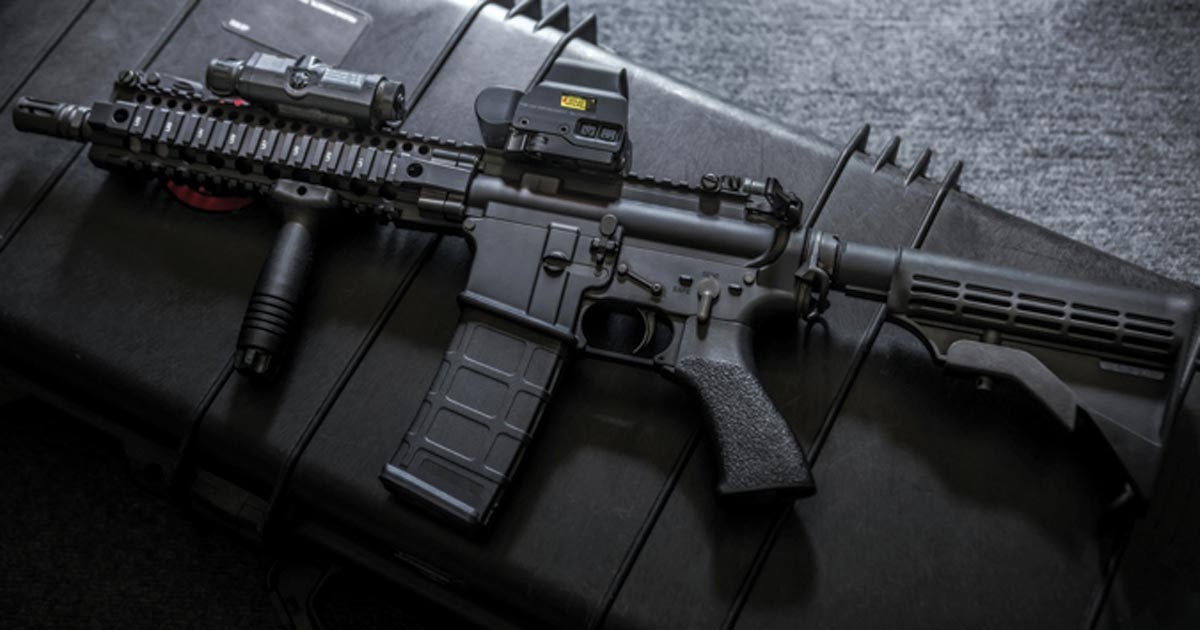 Source: Shutterstock.com
The researchers wrote that 34% survey participants reported being "against" guns in the home, whereas 28% were "pro" guns in the home and 38% reported "conditional" thoughts about guns in the home, including proper storage and being kept away from children.
The majority of respondents (n = 468) reported that gun control laws could decrease mass shootings, whereas 33% said that such laws would not be enough to affect mass shootings.
Survey participants expressed concerns about gun access for people with mental illness, criminal records and a history of violence, the researchers said.
"Our findings also align with recent polls of adults showing the United States is polarized on this issue, with 42% of adults having a gun in the home and 48% in favor of an assault rifle ban," Sonneville and colleagues wrote.
They also noted that American youth have been the target of several mass shootings and are positioning themselves in the gun control debate.
"Like their adult counterparts, most youth are not asking to ban all guns or to repeal the second amendment; rather, they support legislative action that they believe would make their country safer," Sonneville said. – by Bruce Thiel
Disclosures: The authors report no relevant financial disclosures.