September 06, 2018
3 min read
CDC issues guideline for managing mild concussion in kids
We were unable to process your request. Please try again later. If you continue to have this issue please contact customerservice@slackinc.com.
The CDC published 19 recommendations in JAMA Pediatrics to assist physicians in diagnosing, treating and estimating the prognosis of mild traumatic brain injury in children.
According to Matthew J. Breiding, PhD, a behavioral scientist and team lead of the Traumatic Brain Injury Team in the division of unintentional injury at the CDC's National Center for Injury Prevention and Control, and colleagues, more than 2 million outpatient visits and nearly 3 million ED visits were made by children between 2005 and 2009 because of mild traumatic brain injury (mTBI).
"Consensus guidelines on the management of mTBI in adults have been developed. In 2013, evidence-based guidelines related to the management of sports-related concussion in children and adults were published, and the Ontario Neurotrauma Foundation published an evidence-based guideline for diagnosing and managing pediatric concussion in 2014," the researchers wrote.
They noted that no broad, evidence-based clinical guidelines for the diagnosis, prognosis and management or treatment of mTBI in children had been made for patients in the United States. They said clinical guidelines are necessary to promote patient health and safety in "this vulnerable population."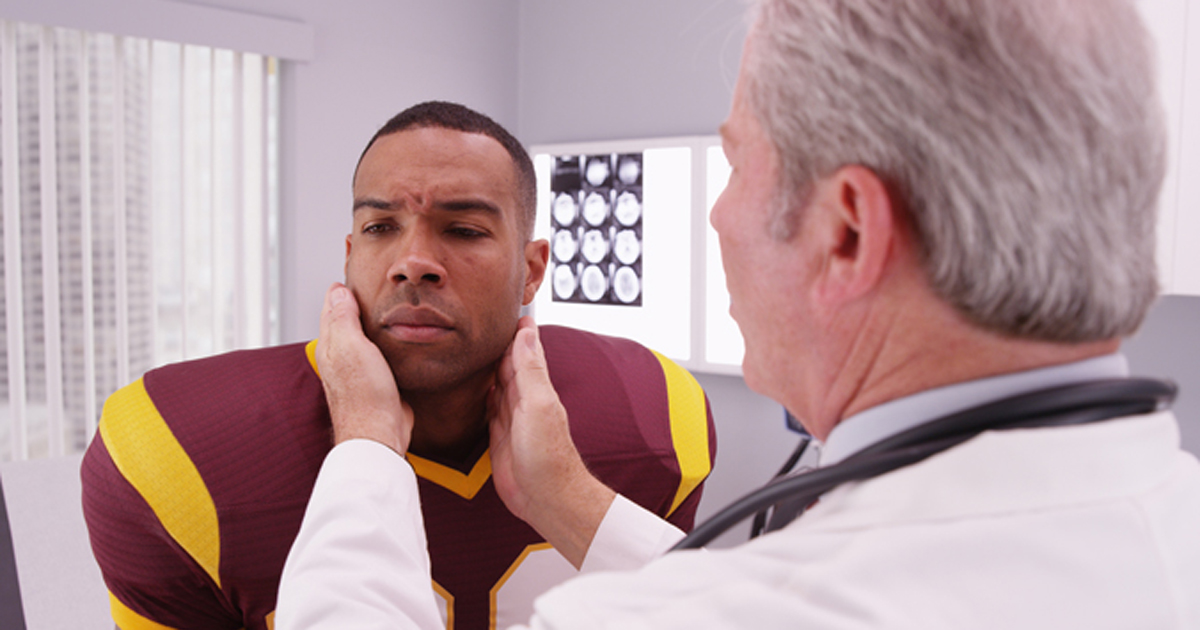 Source: Shutterstock.com
For the diagnosis of mTBI, the researchers have made the following suggestions:
Physicians should not routinely use computed tomography (CT) for the diagnosis of pediatric mTBI, but they should use validated clinical decision rules to recognize those with the condition who are at low risk for intracranial injury (ICI). Children with a higher risk for clinically important ICI may require a CT. The risks of this imaging tool should be discussed with the patient and family in the context of risk factors associated with ICI.
MRIs should not be routinely used to acutely evaluate suspected or confirmed mTBI.
Single-photon emission CT should not be used to evaluate suspected or confirmed mTBI.
Skull radiographs should not be used to diagnose mTBI or screen for ICI in pediatric patients.
The Standardized Assessment of Concussion should not be the only tool used to diagnose mTBI in children aged 6 to 18 years. Instead, the diagnosis of acute mTBI in children should include the use of an age-appropriate, validated symptom rating scale. During the acute period of injury, physicians can also use validated, age-appropriate computerized cognitive testing.
Using biomarkers to diagnose pediatric mTBI is not warranted outside of a research setting.
Breiding and colleagues stressed the need for counseling regarding the prognosis of mTBI in children, and that patients and their families should be informed that 70% to 80% of children do not have difficulties that last longer than 1 to 3 months. Additionally, families should be counseled that each child has a different trajectory for recovery. However, physicians should assess for known risk factors associated with prolonged symptoms and use validated prediction rules to counsel each family and patient on mTBI prognosis in ED settings.
PAGE BREAK
Additionally, they said, families should be educated on the warning signs of more serious injury, the expected course of symptoms for the child and how to monitor symptoms after their concussion. Additional counseling should focus on more restrictive physical and cognitive activity for several days after sustaining an mTBI, and activity should be reincorporated gradually. Children and families should also receive counseling from medical and school-based teams before returning to school. The duration of school-based activities can be increased as tolerated, and these protocols should be dependent on the severity of symptoms experienced after mTBI.
The researchers recommend the following for the treatment of mTBI among children:
Children who have a severe headache after mTBI that worsened later may be clinically observed and should be considered for a head CT to identify ICI. Emergent neuroimaging is needed for children who are clinically observed with acutely worsening symptoms and headache. Nonopioid analgesia, such as ibuprofen or acetaminophen, should be offered to treat these headaches. The researchers noted that 3% hypertonic saline should not be used to treat children with mTBI outside of a research setting.
Vestibular rehabilitation may be recommended for children with subjective or objective persistent vestibulo-oculomotor dysfunction.
Physicians should provide sleep hygiene counseling to promote recovery. They can refer children with sleep problems who take appropriate sleep hygiene measures to a sleep disorder specialist for additional evaluation.
Cognitive dysfunction treatment should be recommended while considering other mTBI symptoms. Those with persisting symptoms may be referred for a formal neuropsychological evaluation. – by Katherine Bortz
Disclosures: Breiding reports no relevant financial disclosures. Please see the guideline for all other authors' relevant financial disclosures.