September 04, 2018
2 min read
USPSTF: All pregnant women should be screened for syphilis
We were unable to process your request. Please try again later. If you continue to have this issue please contact customerservice@slackinc.com.

Jennifer S. Lin

A previous recommendation made by the U.S. Preventive Services Task Force, or USPSTF, suggesting that all pregnant women receive screening for syphilis early in pregnancy has been reaffirmed. This guidance was rated with a grade A.
The recommendation was made after a significant rise in congenital syphilis cases was reported in the U.S. According to the organization, rates declined between 2008 and 2012, but an 87% increase in the rate of cases occurred between 2012 and 2016.
"The USPSTF found no new evidence inconsistent with the benefits of screening for syphilis infection in pregnant women," researchers wrote in the recommendation. "Evidence from observational studies demonstrates fewer adverse pregnancy outcomes among pregnant women screened and treated for syphilis infection compared with pregnant women not treated. In particular, treatment appears to be more beneficial when provided earlier rather than later in pregnancy."
The USPSTF noted that at any time during pregnancy, untreated syphilis in a woman can be transmitted to a fetus in utero or during birth and may result in stillbirth, neonatal death and other morbidities in neonates, including bone deformities and neurological impairments.
An evidence report conducted by Jennifer S. Lin, MD, and colleagues to support the USPSTF updated recommendation found that an increasing number of women were screened for syphilis infection between 2002 and 2012 (89.8% vs. 97.2%). During this time, the researchers observed a significant decline in congenital syphilis cases, with the incidence shrinking from 109.3 to 9.4 cases per 100,000 live births.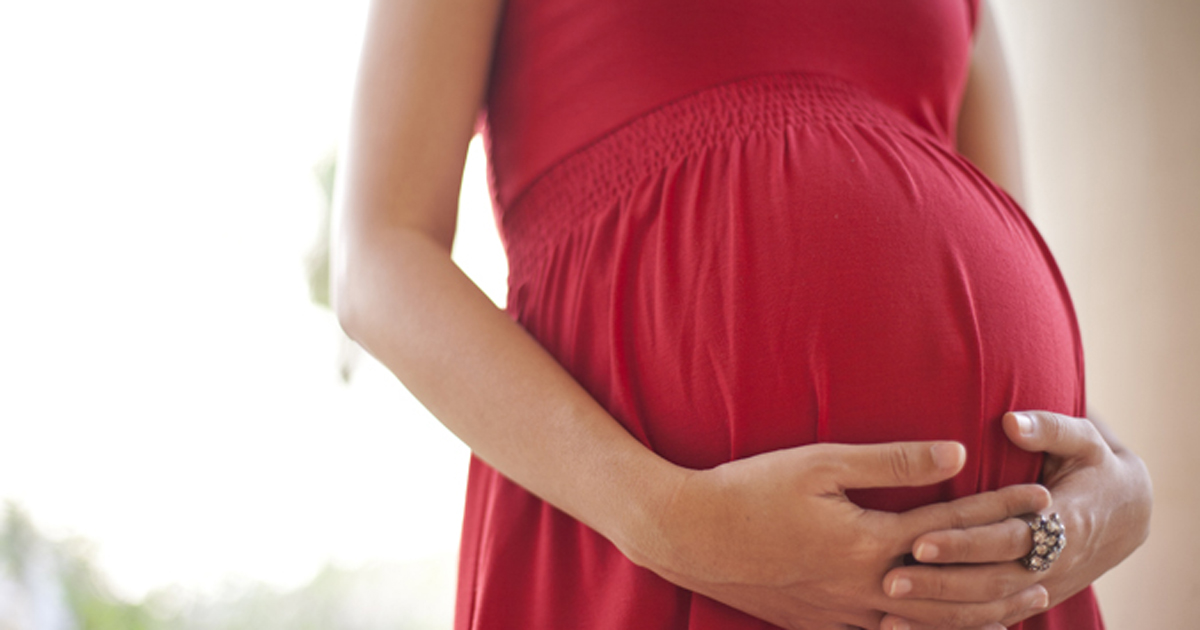 Source: Shutterstock.com
"Screening for syphilis in pregnancy has long been the standard of practice in the U.S.," Lin, director of Kaiser Permanente Research Affiliates Evidence-based Practice Center and senior investigator at Kaiser Permanente Northwest's Center for Health Research, told Infectious Diseases in Children. "We found no new evidence to suggest that this practice should change. Our review also supports the practice of and need for using reflexive testing for positive results using either the traditional or reverse screening algorithm."
Both the CDC and a joint guideline issued by the AAP and the American College of Obstetricians and Gynecologists suggest that repeat screening is beneficial for pregnant women, especially those at high risk for infection, including those who live in areas with a high prevalence of syphilis, those with HIV and those who have been previously incarcerated or have a history of commercial sex work. These screenings should be conducted at the first prenatal visit and at approximately 28 weeks' gestation.
The USPSTF noted that screening and treatment may result in false-positive results, which may cause unnecessary anxiety for pregnant women and result in harms associated with antibiotic use. The USPSTF said that the harms associated with screening are small, and a two-step screening algorithm should be used to reduce the risk of false-positive results.
If a pregnant woman screens positive for syphilis, the CDC recommends treatment with parenteral benzathine penicillin G. However, if a woman reports a penicillin allergy, the USPSTF recommends that these women be evaluated for their allergy. If their allergy is confirmed, they should be desensitized to penicillin and treated with the drug.
"There is convincing evidence that the benefits of early detection and treatment of syphilis in pregnant women are substantial, namely curing the infection and preventing harmful pregnancy outcomes, including fetal and neonatal death," Jill Jin, MD, MPH, wrote in a patient page. – by Katherine Bortz
References:
Jin J. JAMA. 2018;doi:10.1001/jama.2018.12119.

Lin JS, et al. JAMA. 2018;doi:10.1001/jama.2018.7769.
US Preventive Services Task Force. JAMA. 2018;doi:10.1001/jama.2018.11785.
Disclosures: All members of the USPSTF receive travel reimbursement and honoraria for participating in USPSTF meetings. All other authors report no relevant financial disclosures.