Source/Disclosures
Published by:
August 30, 2018
3 min read
Federal legislation generates few antimicrobial trials for children
Source/Disclosures
Published by:
We were unable to process your request. Please try again later. If you continue to have this issue please contact customerservice@slackinc.com.

Joshua Thaden

Most pediatric antibacterial and antifungal medication trials were conducted after the enactment of the Best Pharmaceuticals for Children Act in 2002 and the Pediatric Research Equity Act in 2003. However, the overall number of trials has been low, according to research published in Pediatrics.
"The intent of [these legislations] are to stimulate drug trials in the pediatric population. Historically, drug safety and efficacy have not been well-studied in children, and in many cases, this has led to a lack of information on how to best use medications to treat children, Joshua T. Thaden, MD, PhD, a medical instructor in the division of infectious diseases at the Duke University School of Medicine, told Infectious Diseases in Children.
According to the researchers, the Best Pharmaceuticals for Children Act (BPCA) promotes studies for on- and off-patent pediatrics drugs. The act offers a 6-month extension on marketing exclusivity for on-patent medications studied at the request of the FDA, and it allows the NIH to select and prioritize medications that need additional studies if the industry sponsor decides not to pursue research.
The Pediatric Research Equity Act (PREA) authorizes the FDA to require studies on pediatric medications or biologics to guarantee their safety and efficacy in children.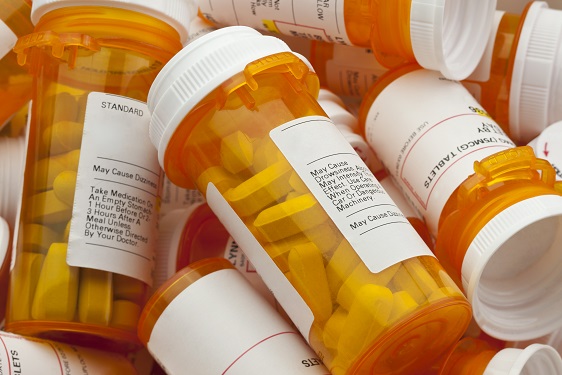 Source: Shutterstock
Although the BPCA and PREA were created with the hope of encouraging pediatric drug development, the effects of these laws on antibacterial and antifungal medication trials in children are unclear. Therefore, Thaden and colleagues identified and characterized pediatric trials registered between 2007 and 2017.
The researchers identified 17,495 pediatric trials conducted during the study period. Of these, 122 were systemic antibacterial or antifungal drug trials, accounting for less than 1% of all pediatric drug trials. Only 1% included both antibacterial and antifungal meditations. Most were focused exclusively on antibacterial (80%) or antifungal agents (19%). Pediatric antibacterial and antifungal trials rarely included neonates between the ages of 0 and 30 days (30% vs. 42% of other trials).
"Pediatric clinical trials are important because children are not simply small adults," Thaden said, "Children have developing organs and differ from adults in how they absorb, metabolize and eliminate drugs. Pediatric drug trials are thus needed to study the formulation, dosing, efficacy and safety of drugs used in children."
Research conducted under the BPCA, PREA or both acts comprised 65% of all trials of pediatric antibacterial and antifungal agents. These trials, according to the researchers, more frequently included pharmacokinetic data than trials not conducted under the BPCA or the PREA (70% vs. 26%).
"Ultimately, there are multiple ways to improve pediatric trial design, enrollment and conduct," Thaden said. "Some of these ways include minimizing the burden of participation for patients and their caregivers, broadening trial eligibility criteria, training research and hospital staff on the challenges of informed consent in pediatric trials, better engaging health care providers to increase their involvement in pediatric trials and early engagement of the trial sponsor with the FDA to ensure a clear understanding of the FDA's recommendations." – by Katherine Bortz
Disclosures: Thaden reports no relevant financial disclosures. Please see the study for all other authors' relevant financial disclosures.