August 27, 2018
3 min read
Nearly 25% of teens have asked their parents for a tattoo
We were unable to process your request. Please try again later. If you continue to have this issue please contact customerservice@slackinc.com.

Gary L. Freed

Tattoos are becoming increasingly popular among teenagers, with nearly one-quarter of teens aged 16 to 18 years asking for parental approval; however, many parents are concerned about the risk for infection and the social stigma associated with body modification, according to a C.S. Mott Children's Hospital National Poll.
"All states require children younger than 18 years of age to have parental consent [before getting a tattoo]," Gary L. Freed, MD, MPH, a professor of pediatrics at the University of Michigan, told Infectious Diseases in Children. "However, 10 states have absolutely no regulation regarding tattoo parlors themselves. Pediatricians should make sure that parents and children know that there are potential health risks associated with getting a tattoo and that they should inquire about the safety and cleanliness practices of the tattoo artist being considered."
Freed and colleagues surveyed a nationally representative sample of parents with children between the ages of 13 and 18 years about their concerns on this topic.
According to the results of the survey, over one-quarter of teenagers aged between 16 and 18 (27%) had asked their parents for permission to get a tattoo, and 11% of teens aged between 13 and 15 years had asked for permission. Five percent of adolescents within this age range had already been tattooed.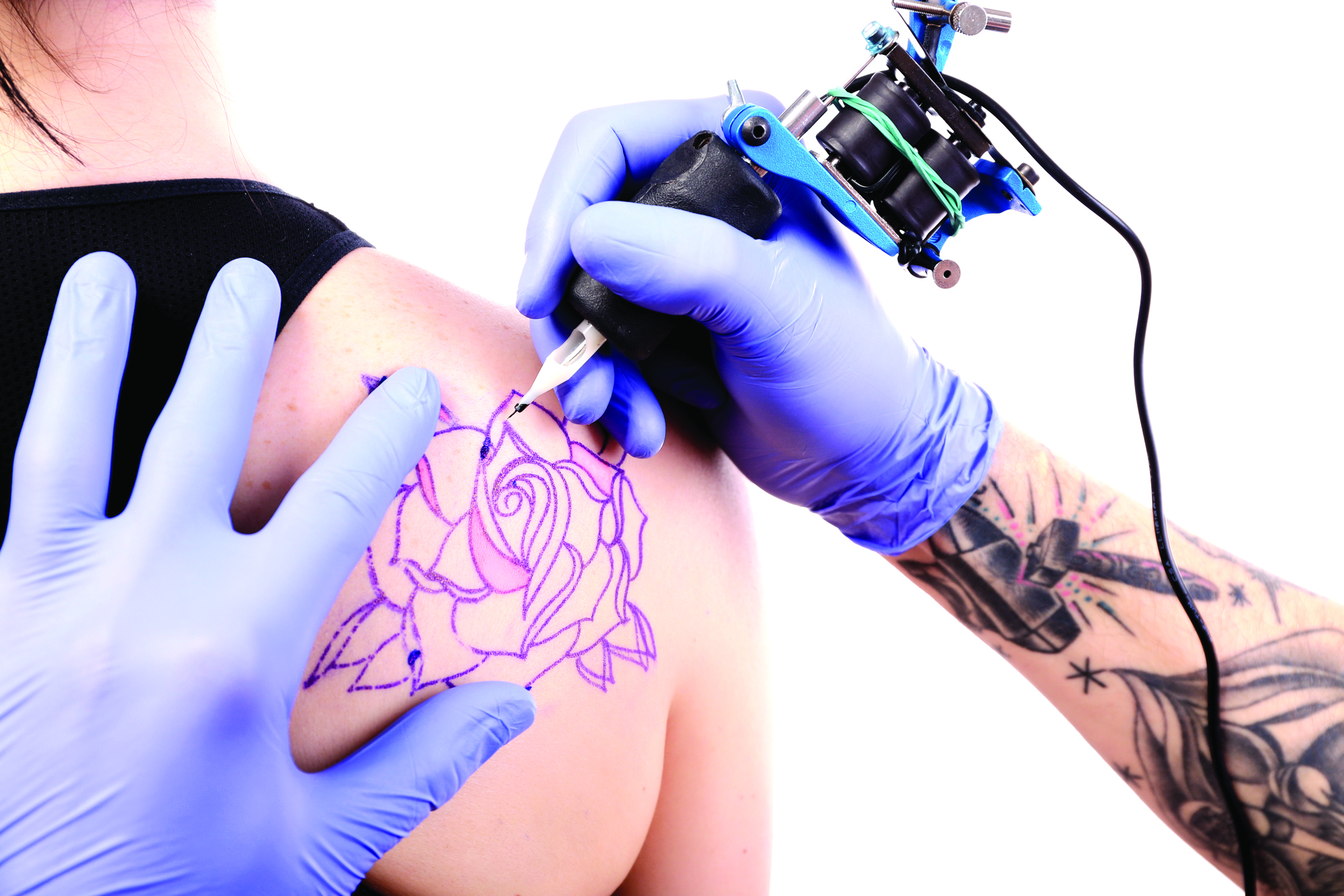 Source: Shutterstock
Although 78% of parents with children aged between 16 and 17 years reported that they would "absolutely not consider" approval for a tattoo, 10% reported that tattoos would be appropriate as a reward or to commemorate a special occasion or remembrance. These parents also agreed that a tattoo was OK if it could be hidden.
One major concern reported by parents regarding their teenager being tattooed included potential health consequences. Over half (53%) said they were "very concerned" about infection or scarring from being tattooed, and 50% were concerned about unsanitary needles and the risk for transmissible diseases like hepatitis or HIV.
Freed stressed that pediatricians advise parents and teenagers that tattoos should be conducted in a professional setting. Improper cleanliness and safety practices, such as an artist not wearing gloves when tattooing, increase the risk for subsequent infection, including hepatitis B and C, HIV and other transmissible diseases.
The most commonly reported concern was the possibility of regret in the future, with 68% concerned that their child might not like their tattoo choice as they age.
"There are things that a teenager might find fashionable when they are 16 years old that they might not find fashionable at 36 years of age," Freed said. "Parents expressed concern that their children should not be impulsive in the decisions that they make regarding tattoos because of the potential for regret."
Additionally, half of the parents surveyed were "very concerned" about the effect their tattoo might have on future employment opportunities, and nearly one-quarter believed that others might believe that they are a bad parent if they let their teenager get a tattoo.
Freed and colleagues write that although tattoos carry a sense of permanency, removal is a possibility for almost all tattoos; however, this process can be expensive. – by Katherine Bortz
Disclosures: Freed reports no relevant financial disclosures.