Q&A: Recognizing suicidal thoughts in pediatric patients
We were unable to process your request. Please try again later. If you continue to have this issue please contact customerservice@slackinc.com.

Sansea L. Jacobson
The CDC recently issued an MMWR that reported that approximately 45,000 deaths by suicide occurred in the United States in 2016, making it one of the leading causes of deaths in all states between 1999 and 2016. This report found that 54% of those who died by suicide had no prior record of a mental health condition.
Suicide has become the third leading cause of death in American youth, with rates of hospitalization for suicidal ideation and attempts increasing among all age ranges. Infectious Diseases in Children spoke with Sansea L. Jacobson, MD, assistant professor in the department of psychiatry at the Psychiatric Institute & Clinic at the University of Pittsburgh Medical Center, to better understand the pediatrician's role in screening for signs and symptoms of mental illness and to prevent future suicides.
Question: What are some of the key signs, symptoms and possible risk factors associated with suicidal ideation in children and teenagers?
Answer: The signs and symptoms of struggling youth are different than the ones you see in adults. Teenagers may not look sad or tearful all the time when they are depressed. In fact, most do not. Depressed teens might pull back from previously enjoyed activities or withdraw from social interactions. Parents might notice that their teenager's appearance has changed, or they have changed their group of friends. Additionally, they might also have more classic symptoms of depression like changes in sleep, appetite or academic achievement.
Young children often present with somatic symptoms and complain about physical symptoms like headache, stomachache and fatigue. They may also refuse to attend school as opposed to expressing or labeling their depressed emotions.
I think it is really important to note that some youth may present with mood changes of anger or irritability rather than sadness. Sometimes, this can be accompanied by other behavior changes like drug and alcohol experimentation, rebellious behaviors or aggressive actions. These can be overlooked, and adults may not interpret these as signs of depression or struggle.
Q: Since over half of those who died by suicide since 1999 had no record of previous mental health concerns, what are some recommended screening strategies, and how effective are they for the pediatric population?
A: Pediatricians can perform formal screening. In fact, different websites, such as Integrated Care for Kids, provides a variety of different screening tools. One that is certainly evidence based is the Patient Health Questionnaire (PHQ) 9. This tool has nine questions that specifically help clinicians understand whether there may be a risk for depression.
However, it is important that a human aspect remains when we talk about screening. We know that pediatricians, teachers, coaches, leaders in the community and religious realms and others can be the gatekeepers to mental health treatment. These young people need the time and space to talk about their emotions, and we need to educate adults and professionals alike that talking and asking about suicide does not increase the risk of suicide. Frankly, it is silence that is dangerous.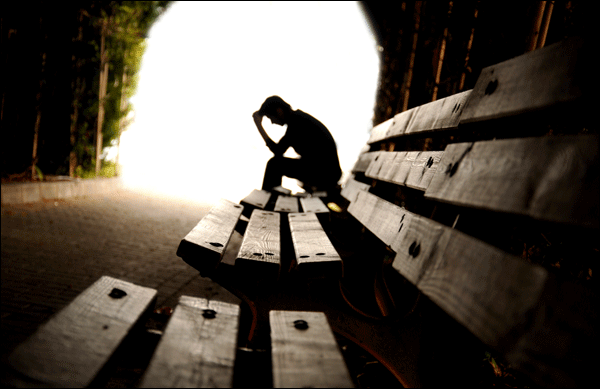 Source: Shutterstock.com
Q: How much of a role do you think the stigma that surrounds mental health care plays in the number of people who died by suicide but had no previous diagnosis or care?
A: We need to continue to destigmatize mental illness so that someone who is suffering from mental anguish can be as comfortable reaching out as someone who is struggling with cancer or heart disease. Mental pain should be talked about as easily as we discuss physical pain. It is important that we foster a culture that feels connected and capable of helping others. If adults can notice changes in the appearance, words and behaviors of young people around them, there should be no hesitation to say something.
Q: What can be done to help view mental illness as a condition that should be treated in children and teens at risk of suicide?
A: There is a need to instill a mission of hope in the youth that we see. When a person is suffering from mental illness, they may not have the capacity to muster up hope or imagine a future of their own. The very nature of depression itself makes it challenging for a young person to imagine a brighter future or even recall feeling OK in the past. When there is such a large focus on suicide in media and in our culture, vulnerable individuals — including youth — are at risk of having suicide becoming normalized as an option.
Although we do need to talk about suicide, we need to help those who are struggling know that there are options that are safe and effective. Treatment works and is evidence based. If the child or teenager is depressed or struggling with situational stress, there is support for them.
As a child psychiatrist, I also believe that it is critical that we strive to do better in helping youth learn skills to talk about their emotions, think about their behaviors and pass these skills on to others. By doing this and by making time and space for these communications to happen, not only will we be modeling listening behaviors, but we will also be teaching children healthy coping skills. We will be encouraging a culture of upstanding as opposed to bystanding, building a community and interpersonal connectivity, helping people feel less alone and perhaps even saving lives.
Q: Do you have any advice for pediatricians who want to be more aware of the signs and symptoms of suicidality in children and teenagers?
A: Pediatricians should be aware that the signs and symptoms of suicidal thoughts in youth may present in subtle ways. As a community with access to mental health care, it is important that we know how to have conversations about suicide and ask the important questions not only about suicidal thoughts, but dark thoughts, hopelessness, feelings of worthlessness, disconnection or that the child or adolescent is a burden.
These statements and behaviors that may be expressed verbally or in writing should never be ignored. It is much better to overreact than underreact, even in the case where the youth was not actually making a lethal statement. By acting appropriately and taking their words seriously, we are helping that person find the right words in the future to express their emotions and get the help they need. – by Katherine Bortz
Editor's note: The National Suicide Prevention Lifeline is a free, 24/7 service that can provide suicidal persons or those around them with support, information and local resources. The lifeline can be reached at 800-273-TALK (8255).
For more information:
Integrated Care for Kids. Pediatric Integrated Care Resource Center. http://integratedcareforkids.org.
Plemmons G, et al. Pediatrics. 2018;doi: 10.1542/peds.2017-2426.
Stone DM, et al. MMWR Mob Mortal Wkly Rep. 2018;doi: 10.15585/mmwr.mm6722a1.
Disclosure: Jacobs reports no relevant financial disclosures.