UTI prophylaxis increases likelihood of multidrug-resistant infection
We were unable to process your request. Please try again later. If you continue to have this issue please contact customerservice@slackinc.com.
Children with vesicoureteral reflux, a condition in which urine flows backward from the bladder to the kidneys, are at increased risk for urinary tract infections; however, those who receive prophylaxis are 6.4 times more likely to develop multidrug-resistant infections, according to a recent meta-analysis.
"Children being treated with prolonged administration of antibiotics have been found to have an increased risk of resistance," Rachel E. Selekman, MD, a urology clinical fellow at the University of California, San Francisco, and colleagues wrote. "In addition to causing uropathogen resistance to the prophylactic agent used for UTI prevention, the development of antibiotic multidrug resistance may also occur."
The researchers examined results from randomized controlled trials in which pediatric patients no older than 18 years of age were treated with uninterrupted prophylaxis regimens for the prevention of UTIs resulting from vesicoureteral reflux. The outcomes of these patients were compared with those of patients who received no treatment or placebos. The studies included in the analysis had information regarding antibiotic susceptibility profiles.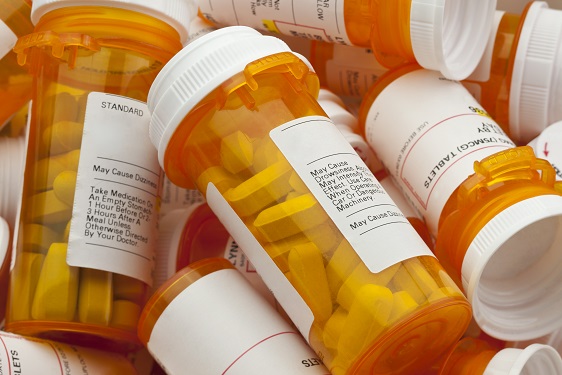 Source: Shutterstock.com
Of the 1,299 children included in the review, 224 had UTIs. Approximately one-third (33%) had multidrug-resistant infections when treated with prophylaxis. This percentage was significantly smaller — 6% — in children who did not receive prophylaxis. Additionally, those who regularly received antibiotics for preventing UTIs had a higher likelihood of being prescribed broad-spectrum antibiotics (68% vs. 49%).
According to Selekman and colleagues, children receiving prophylaxis were 6.4 times more likely to develop multidrug-resistant infections (95% CI, 2.7-15.6). These infections were also frequent, with one multidrug-resistant infection reported for every 21 patients with vesicoureteral reflux receiving prophylaxis.
"We recognize that oral broad-spectrum antibiotics are often appropriate empirical choices for the management of recurrent UTIs given the risk for multidrug resistance," Selekman and colleagues wrote. "However, use of broad-spectrum antibiotics may potentiate the cycle of resistance because antibiotic use is a major risk factor for the development of antibiotic resistance." – by Katherine Bortz
Disclosures: The authors report no relevant financial disclosures.