Five stories to promote awareness of congenital cytomegalovirus
We were unable to process your request. Please try again later. If you continue to have this issue please contact customerservice@slackinc.com.
Congenital cytomegalovirus — or CMV — affects approximately one in 200 infants. The CDC reports that one in five of these children will have long-lasting health concerns related to the infection.
Infants who become ill from CMV may develop rashes, jaundice, microcephaly, low birth weight, enlarged liver and spleen, seizures or retinitis at birth, according to the agency. Additionally, infants who are symptomatic may later develop hearing and vision loss, as well as delayed developmental and motor skills.
Even if infected newborns have no symptoms at birth and have passed hearing tests, they may develop hearing loss later in life because of the infection.
A review published in Current Opinion in Pediatrics stressed the importance of universal screening for early detection and intervention in newborns in addition to preventing the spread of infection from mother to child. One study in the review highlighted the improved clinical outcomes of children who were screened early. Researchers suggested that thousands of children could benefit from annual neonatal CMV screenings.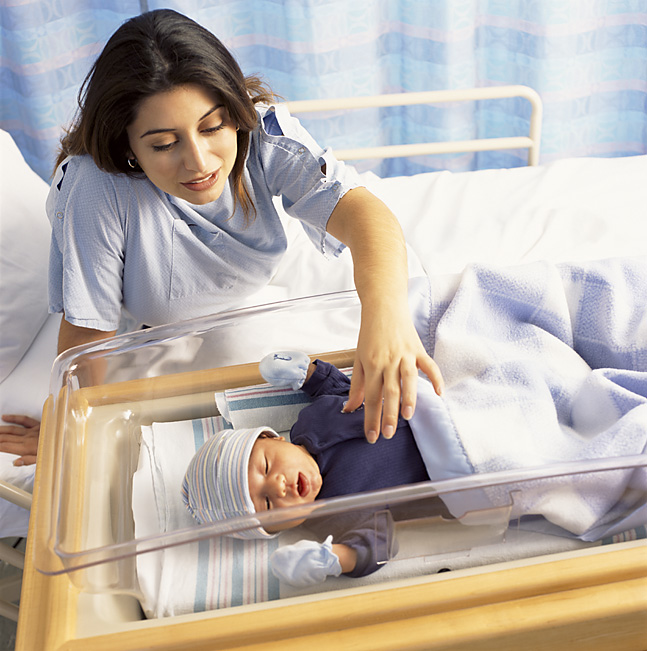 Source: Shutterstock.com
June is National CMV Awareness Month. To help raise awareness of the infection's potential effects, Infectious Diseases in Children has compiled a list of five stories that promote screening and early care of infected children and their mothers:
Hearing-targeted early CMV screening identifies infected children
Using hearing-targeted cytomegalovirus testing for infants failing newborn hearing screening can lead to earlier detection of hearing within 90 days, according to a study published in Pediatrics. Read More
Mothers with CMV more likely to transmit HIV to infants
Among women with HIV who did not receive ART during pregnancy, those with evidence of cytomegalovirus, or CMV, in their urine at the time of labor and delivery were five times more likely to transmit HIV to their infants than women without CMV, according to recent findings. Read More
Congenital CMV screenings cost-effective, warrant implementation
Universal and targeted newborn screening programs for congenital cytomegalovirus infection were cost-effective in the United States, according to a study published in JAMA Pediatrics. Read More
Seronegative pregnant women at high risk for CMV infection
Pregnant women who were seronegative for cytomegalovirus infection in the first trimester had an approximately 14% chance of acquiring the virus during their pregnancy, according to research published in The Journal of Infectious Diseases. Read More
CMV linked to bronchopulmonary dysplasia in low-birth-weight infants
Postnatal cytomegalovirus infection among infants born weighing less than 1,500 g increased their risk for developing bronchopulmonary dysplasia, according to data in JAMA Pediatrics. Read More
References:
CDC. Babies born with CMV (Congenital CMV Infection). https://www.cdc.gov/cmv/congenital-infection.html. Accessed June 20, 2018.
James SH, Kimberlin DW. Curr Opin Pediatr. 2016;doi:10.1097/MOP.0000000000000305.