Pet dogs carry flu strains that pose risk to humans
We were unable to process your request. Please try again later. If you continue to have this issue please contact customerservice@slackinc.com.

Adolfo García-Sastre
Influenza viruses, including H1N1, H3N2 and H3N8, have spread from swine to pet dogs in the Guangxi Zhuang autonomous region in China, according to findings published in mBio. These viruses pose a potential risk to humans, researchers said.
One virus collected from nasal swabs of infected dogs was unique — an H1N1 virus typically carried by swine but modified by other viruses found in dogs.
"Canine influenza viruses are becoming more prevalent. At this moment, they are mainly associated with dog shelters due to the crowding conditions," Adolfo García-Sastre, PhD, director of the Global Health and Emerging Pathogens Institute at the Icahn School of Medicine at Mount Sinai, told Infectious Diseases in Children. "It is probable that in the near future, these viruses will also be detected in many household dogs."
"If they become highly prevalent, one might consider vaccination of dogs, but vaccination alone does not take care of the problem, although it does certainly contribute to reducing the circulation of the virus," he said. "More proactive surveillance to identify dogs with influenza and reducing the contact between diagnosed dogs and other dogs and people could reduce the [risk of influenza]."
According to the researchers, dogs are present in multiple settings within Guangxi Zhuang autonomous region (Guangxi), where they are kept as pets, run stray and are raised for meat. This prevalence of the animals allows multiple opportunities for transmission to humans.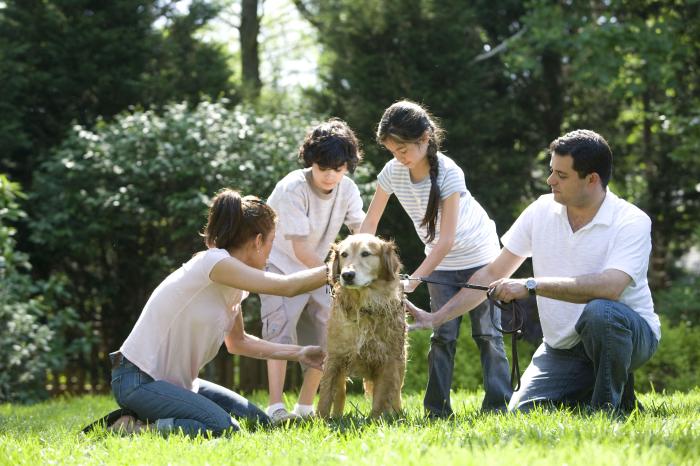 Source: Cade Martin/CDC
To gain further understanding of canine influenza viruses in this region, García-Sastre and colleagues investigated influenza A viruses found in 800 nasal swabs collected from dogs between 2013 and 2015. Most of these dogs were pets and were brought to a veterinary clinic for respiratory symptoms, including coughing, sneezing, nasal discharge and fever.
Of the 800 samples collected, 14.5% were positive for influenza. All but one dog that tested positive for influenza were pets (n = 115). The most commonly affected dogs were purebred, and breeds included Alaskan malamute (n = 16), bichon frise (n = 3), border collie (n = 3), chihuahua (n = 3), German shepherd (n = 7), golden retriever (n = 9), Siberian husky (n = 6) and poodle (n = 20). Approximately 67% of dogs were aged younger than 1 year (median age, 5.5 months; range, 34 days-9 years); however, no significant difference was reported in the age of influenza-negative dogs (median age, 4 months; range, 2 days-15 years).
From these samples, 16 viruses were isolated. Once genome sequencing was conducted, García-Sastre and colleagues observed five reassortant genotypes of influenza, including H1N1(sw1), H1N1(sw2), H1N1r, H3N2r and H1N2r. The researchers observed that nine of the viruses were an H1N1(sw1). The researchers observed one virus that had seven segments and clustered phylogenetically with a virus found in swine that has a genotype similar to H1N1(sw1). Hemagglutinin was not sequenced in this virus.
According to the researchers, all genotypes of influenza were traced back to the transmission of H1N1pdm viruses from humans to pigs during the 2009 pandemic.
"Canine influenza viruses are not generally transmitted from dogs to humans, so there is no reason to be worried at this moment," García-Sastre said. "However, if the diversity of canine influenza viruses continue to expand, and if canine influenza viruses become more prevalent in dogs, they might become a possible source of pandemic influenza due to the proximity of dogs with humans." – by Katherine Bortz
Disclosures: García-Sastre has received grants from the HHS, NIH and the National Institute of Allery and Infectious Diseases. Please see the study for all other authors' relevant financial disclosures.