Source/Disclosures
Source: Santos AF, et al. J Allergy Clin Immunol. 2018;doi:10.1016/j.jaci.2018,03.011.
New test shows high specificity in diagnosing peanut allergy
Source/Disclosures
Source: Santos AF, et al. J Allergy Clin Immunol. 2018;doi:10.1016/j.jaci.2018,03.011.
We were unable to process your request. Please try again later. If you continue to have this issue please contact customerservice@slackinc.com.

Alexandra F. Santos
A laboratory test that used children's plasma in cell activation to diagnose peanut allergy showed 98% specificity, according to recently published study results in The Journal of Allergy & Clinical Immunology.
"The mast cell activation test (MAT) has high specificity to diagnose peanut allergy; in other words, when MAT is positive, it means allergy, as opposed to currently used tests (such as skin prick test and test for IgE in the blood) that have a high rate of false-positive [results]," Alexandra F. Santos, MD, MSc, PhD, senior clinical lecturer at King's College London, told Infectious Diseases in Children.
"The MAT is most useful in patients with equivocal results for skin prick test or IgE test and can enable us to reduce the number patients who need a food challenge to confirm whether or not they are allergic; and especially those with a positive challenge, sparing patients from experiencing allergic reactions." Santos said.
Santos and colleagues investigated whether passive sensitizations of LAD2 mast cells with patients' plasma could be used to determine peanut-induced cell activation.
Clinical assessment, skin prick tests and blood collection for immunoglobulin measurement were conducted for 174 children, including 73 with peanut allergy (PA), 60 with peanut sensitization but not allergy (PS) and 41 nonsensitized nonallergic children (NA).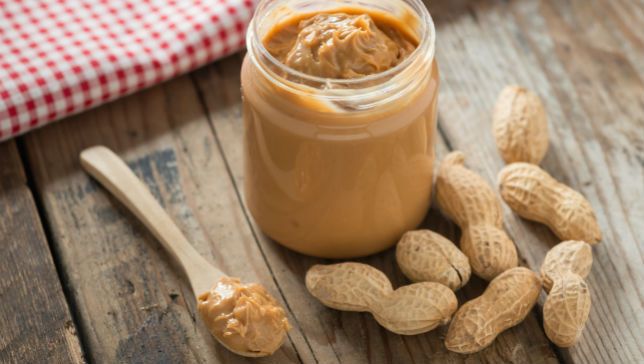 Source:Shutterstock.com
The researchers conducted whole blood basophil activation tests (BATs) and MATs.
FcεRI and CD32 were expressed on the surface of LAD2 cells. IgE was detected on the cell surface after patients' plasma was added.
The MAT tested plasma samples from children in the PA, PS and NA cohorts.
There was a higher activation of mast cells sensitized with plasma of the children with PA after stimulation with peanut extract compared with children in the PS and NA cohorts (P < .001, both), and a similar response to anti-IgE. Children with PS and PA had significant differences in mast cell activation (P < .001) and similar levels of P-sIgE.
The MAT had a sensitivity of 73% (61%-82%, 95% CI) and specificity of 98% (92%-99%, 95% CI) with an optimal diagnostic cutoff of 17.2% and Parmenter of CD63+ LAD2 cells.
There was a strong correlation between BAT results to peanut and the MAT results (P < .001).
"BATs showed greater diagnostic accuracy compared with MATs, particularly because of their greater sensitivity; conversely, MATs provided a conclusive result for subjects with nonresponding basophils," the researchers wrote.
"The data reported here support the use of MATs to diagnose PA, namely in cases with equivocal P-sIgE levels, and also validate the application of the MAT as a biomarker of PA."
The researchers noted a very high specificity for both the BAT and MAT.
"Although the sensitivity was of the BAT was superior, the enhanced specificity is the key added value of cellular tests compared with conventional serologic tests when diagnosing food allergy," the researchers wrote. "The MAT can be used to diagnose PA is a sequential way when conventional tests fail … and when it is either not possible to perform the BAT or the patient has nonresponding basophils."
The researchers noted that the MAT can be stored at lower temperatures for a long period of time because it uses plasma, allowing testing samples to be collected away from the laboratory.
"We are adapting this test to other foods, such as milk, eggs, sesame and tree nuts," Santos said in a press release. "This test will be useful as we are seeing more and more children who have never been exposed to these foods because they have severe eczema or have siblings with allergies. Parents are often afraid to feed them a food that is known to cause allergic reactions." – by Bruce Thiel
Disclosures: Santos reports that she and her institution received grants form the Medical Research Council (MRC); her institution received a grant from the National Institute for Health Research (NIHR) and Immune Tolerance Network/national Institute of Allergy and Infectious Diseases and from Asthma UK; received other institutional support form MRC & Asthma UK Centre for Mechanisms of Asthma and the UK Department of Health through the NIHR; being employed by Kings College London; receiving lecture fees from Thermo Scientific, Nutricia and InfoMed; receiving travel fees from the European Academy of Allergy and Clinical Immunology, British Society for Allergy and Clinical Immunology, Academy of Medical Sciences, Portuguese Society of Allergy and Clinical Immunology, Spanish Society of Allergy and Clinical Immunology, French Meeting of Molecular Allergology, Swiss Society of Allergy and Clinical Immunology, Dutch Symposium of Paediatric Allergology, French Society of Immunology and GAPIC (IMM, Lisbon). Please see the study for all other authors' relevant financial disclosures.