Poll: 87% of US adults believe children need more mental health support
We were unable to process your request. Please try again later. If you continue to have this issue please contact customerservice@slackinc.com.

David Axelson

More than four in five American adults report that more mental health care services are needed for children, including greater access to therapy and treatment options, according to results of a Harris Poll conducted by researchers at Nationwide Children's Hospital.
"The survey confirms the public knows what the research shows and what we see in clinic — the need for pediatric behavioral health services is significant," David Axelson, MD, chief of psychiatry and behavioral health and medical director of Big Lots Behavioral Health Services at Nationwide Children's Hospital, said in a press release.
To assess American adult's opinions on the current needs of children regarding mental health, the researchers conducted an online poll in March 2018. All respondents were 18 years of age or older. Of the 2,014 American adults who responded, 670 were parents to children younger than 18 years of age.
The majority of those who completed the survey (87%) reported that they agreed that more support is needed for children in this area, with emphasis on more treatment, therapy and prevention options located within their communities. Of the respondents who are parents to children younger than 18 years, 37% believed that more mental health resources are needed for a child in their life.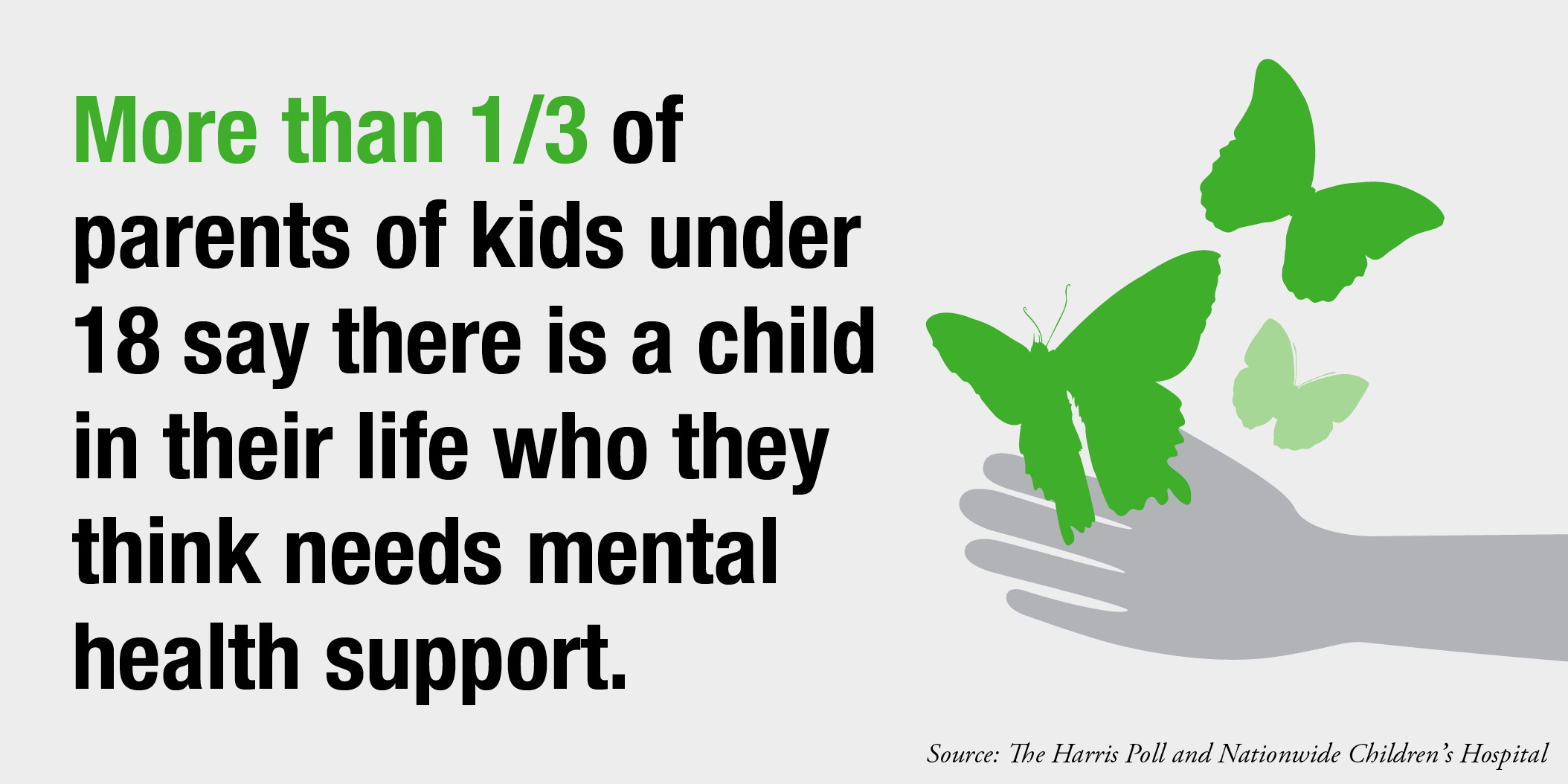 Source: Nationwide Children's Hospital
Axelson and colleagues also observed reported barriers to pediatric mental health care, including the cost of care (37%) and insurance coverage (33%). Furthermore, 22% of adults reported that they were uncertain about the symptoms of mental illness, and 14% reported anxieties about these conditions' associated stigma. A significant portion of adults (13%) were not aware of how to find these services for children.
"There has been growing awareness of the importance of behavioral health disorders in children, which have the potential for long-term, negative impact on their health and society," Axelson said in the release. "Many communities like ours are thinking about how to improve access to high-quality behavioral health services because it is the right thing to do." – by Katherine Bortz
Disclosures
: The authors report no relevant financial disclosures.