April 27, 2018
2 min read
NIH grants $5 million for pediatric firearm injury research consortium
We were unable to process your request. Please try again later. If you continue to have this issue please contact customerservice@slackinc.com.

Rebecca Cunningham
The National Institute of Child Health and Human Development at the NIH has awarded a $5 million grant dedicated to researching pediatric firearm injury and death to the University of Michigan, according to a press release issued by the university.
This grant will bring at least 20 researchers together from 12 universities and health systems across the country to plan, conduct and organize data on this topic, according to Rebecca Cunningham, MD, professor in emergency medicine at the University of Michigan Medical School and professor in the department of health behavior and health education at the University of Michigan School of Public Health.
"This is the largest NIH award [on this topic] that has been given in at least 20 to 25 years," she told Infectious Diseases in Children. "The goal of this grant is to do capacity building and essentially recognize that more dramatic funding is needed in this area given that this is the second leading cause of death among all children and the leading cause of death among urban children in our country."
The collaboration of researchers and institutions created by this grant has been dubbed the Firearm-safety Among Children and Teens Consortium (FACTS). According to the release, this effort will be funded for 5 years and will investigate policy interventions with the help of experts focused on public health, adult and pediatric emergency medicine, pediatrics, criminal justice, psychiatry, psychology, data science and trauma surgery.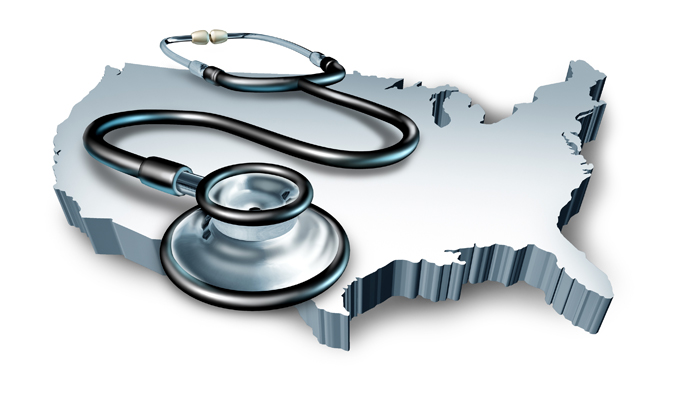 Source: Shutterstock.com
The first task that this group will complete is creating a research agenda that will focus specifically on pediatrics. This agenda will be published in the fall of 2018. This plan will include the completion of five research projects. Once data are collected from these preliminary investigations, the group will create a data archive, which will store information on pediatric firearm injury in the United States.
"In the framework that we have in our research group, we recognize that firearms are a part of the cultural fabric that we have in this country. So are cars." Cunningham said. "We have more cars on the road and more miles driven than we had 35 years ago. We have a lot less kids dying in car crashes and getting injured than we did then because we applied basic public health principles to the model and to the problem so that we could work to find solutions."
Additionally, the grant allows a new generation of researchers to learn about the topic of injury prevention as it relates to firearms. Cunningham said that this consortium will give younger researchers the opportunity to learn from trained scientists and rebuild the knowledge and expertise on this topic among junior faculty and trainees.
"Although the funding for this topic is the largest that we have seen in many years, it is still modest," Cunningham said. "However, it sends a very strong signal to smart, bright researchers across the country who are looking to make a difference and make career choices. This is a field of inquiry that is open and available to them."
"The NIH has funded other research on this in past years, but I think the thing that is different about this grant and opportunity is that it is meant to build capacity, which means that the field did not have enough of that before," Cunningham continued. "I cannot emphasize enough how important it is to send this signal to pediatricians, researchers and others that this is a conversation we can have in science, and we need to have science-based conversations about the solutions to this problem." – by Katherine Bortz
Disclosures: Cunningham reports no relevant financial disclosures.
Resource:
http://ihpi.umich.edu/news/nih-funds-research-consortium-address-firearm-deaths-among-us-children-teens