Source/Disclosures
Published by:
March 07, 2018
2 min read
Teen e-cigarette users exposed to carcinogenic compounds
Source/Disclosures
Published by:
We were unable to process your request. Please try again later. If you continue to have this issue please contact customerservice@slackinc.com.
E-cigarette vapor was found to be less hazardous than tobacco smoke but still contained organic compounds identified as carcinogenic, according to findings in a recently published study of adolescent e-cigarette users.
"More teenagers now use e-cigarettes than traditional cigarettes," Mark L. Rubenstein, MD, of the division of adolescent medicine at the University of California, San Francisco, and colleagues wrote. "Reasons for the dramatic increase in adolescent e-cigarette use include peer influence, enticing favors and extensive marketing presenting e-cigarettes as safer."
"Common messages found on product Web sites are that e-cigarettes do not produce the same cancer-causing agents as traditional cigarettes."
Rubenstein and colleagues used fliers and online advertising to recruit adolescent (aged 13-18 years) e-cigarette users, who were identified as those who used at least one e-cigarette within the past 30 days and had at least 10 lifetime e-cigarette uses. Participants were divided into e-cigarette-only users, who had used no cigarettes in the past 30 days and urine 4-[methylnitrosamino]-1-[3pyridlyl]-1-butanol (NNAL) level of less than 1 pg/mL of creatine, and dual users, who used cigarettes in the prior 30 days in addition to e-cigarettes and had a NNAL level greater than 30 pg/mL. There also was a cohort of aged-matched controls who had undetectable NNAL levels and no e-cigarette or nicotine use.
Analysis of cotinine was conducted through saliva collected within 24 hours of last e-cigarette use, and urine analysis was used to measure NNAL and eight volatile organic chemical compounds.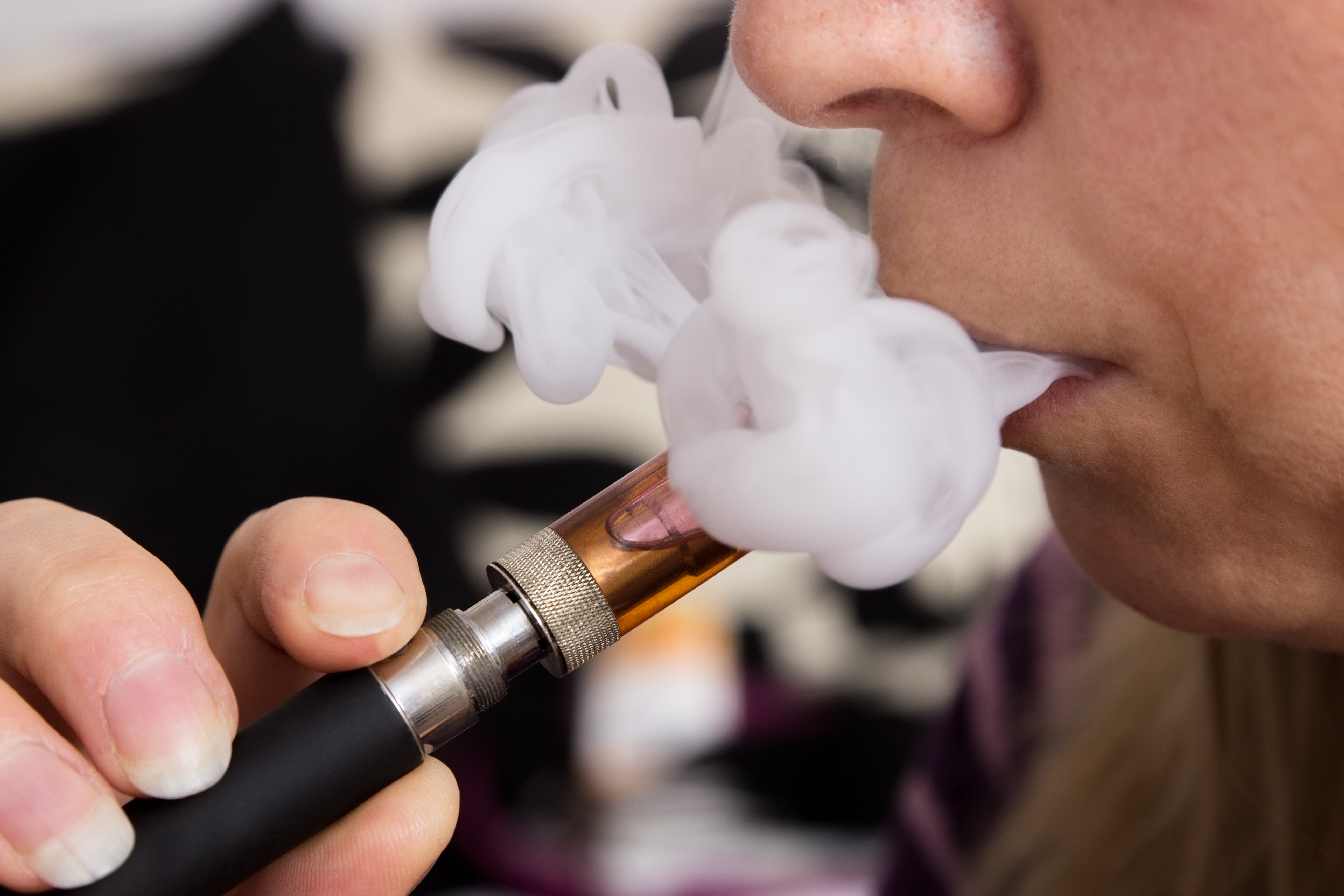 Source: Shutterstock.com
There were 67 e-cigarette-only users, 16 dual users and 20 control participants, with an average age of 16.4 years.
Dual users had a significantly higher level of metabolites of benzene, ethylene oxide, acrylonitrile, acrolein and acrylamide detected in urine compared with e-cigarette only users (all P < .05). When compared with the control cohort, there was significantly higher excretion of metabolites of acrylonitrile, acrolein, propylene oxide, acrylamide and crotanaldehyde in the e-cigarette-only cohort (all P < .05).
"Although e-cigarette vapor may be less dangerous than combustible cigarettes, with lower overall exposure to volatile organic compound toxicants, with our findings, we challenge the idea that e-cigarette vapor is safe," the researchers concluded. "Many of the volatile organic compounds we identified among users are carcinogenic, including propylene oxide, acrylamide, acrylonitrile and crotonaldehyde," the researchers concluded. "With few exceptions, these toxicants were present whether the product contained nicotine or flavorings."
"Consequently, as with traditional cigarettes, messaging to teenagers must include warnings about the potential risk from toxic exposure to carcinogenic compounds generated by these products." – by Bruce Thiel
Disclosures: Rubenstein reports serving as a consultant for Carrot Inc., which makes a tobacco cessation device. Please see the study for other relevant financial disclosures.