Source/Disclosures
Published by:
March 06, 2018
2 min read
E-cigarette use predicts current established smoking in teens
Source/Disclosures
Published by:
We were unable to process your request. Please try again later. If you continue to have this issue please contact customerservice@slackinc.com.
Adolescents who have experimented with cigarettes and have used e-cigarettes but were not yet established smokers were more likely to begin current established cigarette use, according to a study published in Pediatrics.
"Many individuals at low risk of smoking initiation may be included in studies of baseline cigarette never-users. In contrast, youth who have already begun cigarette experimentation represent a population at high risk of progression to greater levels of cigarette use later in adolescence and into adulthood," Benjamin W. Chaffee, DDS, MPH, PhD, from the Center for Tobacco Control Research and Education and the department of preventive and restorative dental sciences at the University of California, San Francisco, and colleagues wrote.
"Although smoking even one cigarette is concerning, becoming an established smoker in adolescence is of substantial clinical and public health concern and is strongly associated with continuing to smoke regularly," they continued.
To assess the connection between teenage use of e-cigarettes and later established smoking in those who have previously tried cigarettes, the researchers analyzed data concerning adolescents aged between 12 and 17 years who had reported smoking one or more puffs of a cigarette but not more than 100 cigarettes in the Population Assessment of Tobacco and Health survey.
Established smoking (smoking at least 100 cigarettes), smoking within the past 30 days and current established smoking (smoking at least 100 cigarettes and smoking within the past 30 days) were examined at a 1-year follow-up. Odds ratios and 95% confidence intervals, which were adjusted for smoking risk factors, were calculated using survey-weighted multivariable logistic regression models.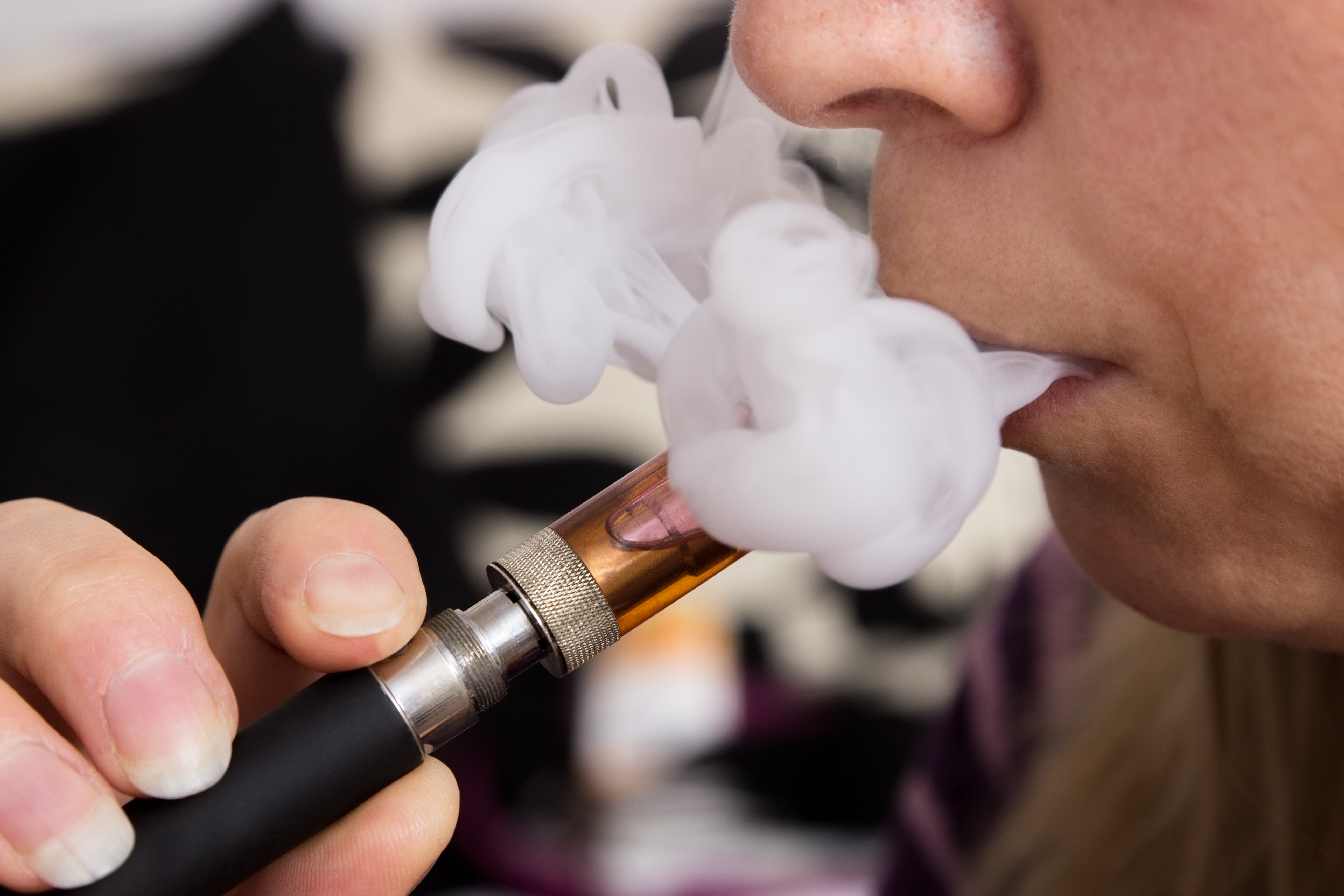 Source:Shutterstock.com
Of the 1,295 adolescents included in the analysis, those who have ever used e-cigarettes were likely to progress to established smoking when compared with those who had never used e-cigarettes (19.3% vs. 9.7%). Those who had ever used e-cigarettes also were more likely to smoke within the past 30 days (38.8% vs. 26.6%) and to be current established smokers (15.6% vs. 7.1%).
When used as a predictive factor, any e-cigarette use was positively associated with current established smoking (OR = 1.80; 95% CI, 1.04-3.12); however, no statistical significance was observed regarding the connection between e-cigarette use and established smoking or smoking within the past 30 days.
"It is indicated in our results that among youth cigarette experimenters, those who have also used e-cigarettes are more likely to progress to current established smoking than those who tried cigarettes alone," Chaffee and colleagues wrote. "As long as e-cigarettes remain attractive to youth, concern persists that these products contribute to greater combustible cigarette smoking among adolescents." – by Katherine Bortz
Disclosures: The authors report no relevant financial disclosures.