April 12, 2017
9 min read
Robotic-assisted systems may lead to more accurate knee arthroplasty procedures
We were unable to process your request. Please try again later. If you continue to have this issue please contact customerservice@slackinc.com.
During the past few decades, robotic technology in orthopedic surgery has advanced well beyond navigation and 3-D imaging. Today, robotic techniques help more orthopedic surgeons improve their surgical accuracy and precision during knee arthroplasty.
"Theoretically, robotics has a number of advantages," David J. Jacofsky, MD, chairman at The CORE Institute, in Phoenix, told Orthopedics Today. "It is theoretically more accurate. It is theoretically safer, and certain systems allow surgeons to have boundaries beyond which they cannot accidentally push a saw or a cutting device. Many systems allow planning around 3-dimensional imaging as opposed to 2-dimensional X-rays and it allows the acquisition of more specific and detailed data in three dimensions than you could get otherwise."
Michael Dunbar, MD, FRCSC, PhD, professor of surgery at Dalhousie University in Halifax, Nova Scotia, said, "Robotic unicompartmental and hip replacements have been going on for a bit longer, but the foray into total knee replacements we are still working out."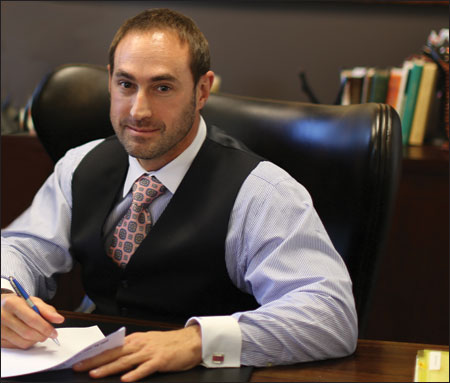 "There have been other devices, like navigation and more stripped-down robots that have been available for a while, but [what] the lay person would consider robotics is just in its infancy," Dunbar said.
Technology platform types
In a study in Orthopedics in 2016, Ken Urish, MD, PhD, assistant professor at the University of Pittsburgh, and his colleagues noted robotic systems have been combined with computer navigation to improve clinical outcomes and the reproducibility of total knee arthroplasty (TKA) procedures. These systems have been classified into passive, active and semi-active robotic systems.
"There are a few systems out now and they take approaches that are somewhat different," Dunbar said. "Some are more navigation heavy and some are more robotic heavy, where the tools are being run by the computer and the human hand is just guiding them more so and you are working within boundary conditions."
Urish, who is also affiliated with the Magee Bone and Joint Center at the University of Pittsburgh Medical Center, told Orthopedics Today when a passive robot is used, the surgeon controls the robot throughout the surgery.
"A great example would be something like the robot places the jig for your femoral cuts, but [the surgeon is] the person doing the cut," he said.
With an active robotic system, the surgeon does the planning, but the robot performs the surgery, Lawrence D. Dorr, MD, professor at University of Southern California Keck Medical Center, said.
He told Orthopedics Today, "[The surgeon puts] the plan into the computer of the robot and the robot does the work and the surgeon is not an active participant in doing the bone preparation."
PAGE BREAK
However, Dorr said when it comes to performing robot-assisted TKA, patients "like the idea of having a computer to help the surgeon, giving them numbers, making the operation more precise." But, patients prefer the surgeon performs the operation, not the robot.

Semi-active robotic systems, known as haptic systems, provide feedback to the surgeon through auditory, tactile and visual cues that prevent over-resection and malpositioning intraoperatively, according to a study by Jacofsky and Mark Allen, DO, in The Journal of Arthroplasty.
Another difference in the functional capabilities of robotic technology is whether 3-D imaging is used.
"The big advantage of 3-D image-based systems is you are determining your target and your plan in three dimensions in a way that could not be otherwise intraoperatively determined and then you know that you will be hitting that target with a level of accuracy that cannot be achieved without a robot, in terms of an individual cut or an individual component's position," Jacofsky said.
He discussed some issues related to the accuracy of the robotic surgical targets that are planned intraoperatively.
"If you do not use 3-D imaging, which some systems utilize, then you are effectively coming up with a plan intraoperatively as you are doing the surgery. In my mind, there are advantages to reviewing, tweaking and finalizing the target plan prior to being in the procedure, especially in more challenging deformity cases," Jacofsky said.
Many orthopedic surgeons could potentially benefit from using robotic technology, according to Craig J. Della Valle, MD, an Orthopedics Today Editorial Board member.
"There are still a lot of total knees done by general orthopedic surgeons who do not do the operation that frequently," said Della Valle, professor of orthopedic surgery at Rush University Medical Center. "The hope is you can get the same type of results in the hands of a surgeon who is not as experienced as you can with someone who has a lot more experience."
He added, "I think that, like all things, people are striving to be 100% accurate and consistent and the bottom line is not every surgeon is able to do that."
PAGE BREAK
Urish noted part of the accuracy in robotically assisted TKA involves the robot providing instant feedback to the surgeon.

"[Instant feedback] becomes a valuable tool to point out how small changes in your technique can improve your accuracy and precision," Urish said.
Aim for precision
According to Dorr, robotic technology has shown improved results when used for UKA, however, research has yet to confirm that using a robot during TKA will improve accuracy and precision.
"In unicompartmental replacements, I think there is definitely an advantage, and that has been proven. But with total knee replacement, I think the jury is still out, and that is why surgeons balk and hesitate," Dorr said.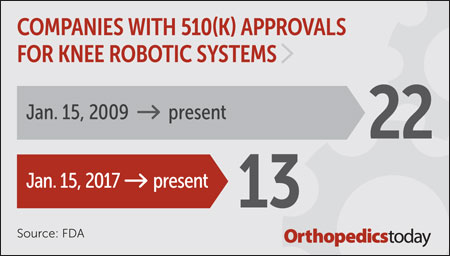 He continued, "We have good materials, we have good implants, we have good fixation and what we need now is to absolutely get more precision of our operations because there are 15% to 25% of knee replacements where the precision of the surgery is probably not right for that patient. The whole concept of using robots and computers in the operating room is a good concept, but it is still a little bit in the primitive stage. That is one reason everyone has not flocked to it."
Substantial costs noted
Along with the uncertainty of the accuracy of robotic-assisted TKA, much remains unknown about whether the benefits of such a procedure are worth the substantial cost of the robot, Urish said.
"If the robot procedure overall cost is the same as the knee [surgery done without the robot], and you had better results with the robot, then you should be using the robot," Urish said. But, he noted, typically the cost related to using a robot and the related technology for TKA is greater than the cost for a standard TKA, with another factor being how much longer it may take to complete the procedure with the robot.
Robotic-assisted technology for TKA may also increase operative time, which would prove inefficient for high-volume surgeons, according to Della Valle.
"If a surgeon is not doing a large volume of TKAs, it may make a lot of sense to do something robotic or computer-assisted because it is an extra set of eyes to make sure [they are] putting these in perfectly every single time," Urish said.
However, Della Valle told Orthopedics Today low-volume hospitals may simply not be able to afford the robot due to its substantial cost.
"[Robotics] can potentially take a low-volume surgeon and bring his game up to where the high-volume surgeons are, but the low-volume hospital is probably not going to be able to afford the technology. It is a little bit of a double-edged sword in that regard," Della Valle said.
PAGE BREAK
Despite a lack of long-term financial studies related to the efficacy of financial costs in robotic TKA, Jacofsky said cost improvement has been shown on a case-by-case basis.
"There is some data now that shows for certain robotic-assisted surgical procedures that the cost is improved certainly on a case-by-case basis and, in some studies, even if you include the cost of the capital equipment," Jacofsky said.
Disadvantages, complications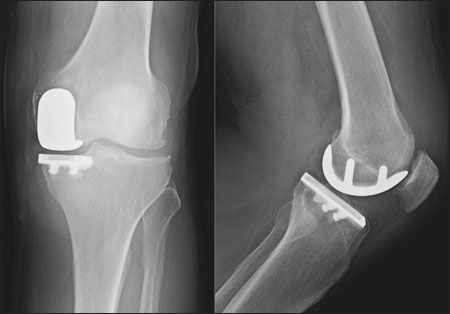 According to Jacofsky, true long-term clinical data are lacking in terms of any difference in clinical outcomes between robotic and non-robotic joint replacement surgery.
Della Valle likewise noted that as of yet there are no data to suggest a lower complication rate or better survivorship for robotic procedures.
"As much as the data have shown that the X-rays look better, it has been tougher for the advocates of these types of technologies to show, one, that there is a lower complication rate; two, that there is better survivorship. Unfortunately, the question of improved survivorship is going to take a decade or more to answer. Finally, it has been a challenge to demonstrate that the outcomes are better," Della Valle said. "The X-rays look better, but that does not necessarily mean the outcomes from the patient's perspective are improved."

Although some sources interviewed for this Cover Story agreed that a randomized controlled trial to compare clinical outcomes of robotic and non-robotic TKA would help show any benefits, Urish remained skeptical such a study will be done.
"I do not know if this study is ever going to be done, that you have a large multicenter, randomized, controlled study between robotic and non-robotic TKAs showing the robotic group has a better patient-reported outcome score at 5 [years] or 10 years," Urish said.
When performing TKA, Jacofsky said the robot itself cannot directly assist in the release and balancing of the soft tissues of the knee, which is one issue with this new technology, although navigated systems indirectly assist with balancing through the alignment data they provide.
"Total knee arthroplasty, specifically, is largely an operation that centers around the balancing and release of soft tissues," he said. "Currently, the robot itself is unable to participate in or assist with the release and balancing of the soft tissue in the knee, although the navigation aspects of certain systems do allow you to know how to better balance the knee in terms of the alignment."
Some other drawbacks to robotic technology, according to Dorr, are that the machines are cumbersome and most require a preoperative CT scan, which adds to the overall cost. Furthermore, the robots need to become more adaptable so these can be more customizable to a patient's specific anatomy, he noted.
PAGE BREAK

"There are articles out there that say you do not have to be within ± 3° of your alignment to have a good result with a total knee. I think part of that is because all these systems are set up to make the cuts on the mechanical axis of the knee and there are a lot of patients who do not live their normal life on the mechanical axis," Dorr said. "That is not the way they are built. They are built outside the mechanical axis. They might be built 3° or more outside the mechanical axis, so for them the knee should not be [aligned] within the mechanical axis."
Continued use
Jacofsky said he believes the use of robotics in TKA remains promising.
Dunbar said he has seen an increase in robotic-assisted TKAs performed in the United States, Europe and the Asian Pacific regions despite many surgeons await the emergence of more data related to robotic-assisted TKA. He said that when it comes to efficiency of processes and quality outcomes that are reproducible, robotics has intersected and impacted nearly every type of large industry.
"It is a natural evolution to consider that we would start to bring in tools that would change what we do from less of an art form to more of a science, and I think that is the genesis of the robot in orthopedic surgery," Dunbar said.
Jacofsky noted that introducing and transitioning robotics into more TKA procedures worldwide is a wait-and-see proposition.
"It is too early to tell how long that transition will take and it is too early to tell what the ultimate technology that will supplant the current market will look like," he said. – by Casey Tingle
References:
Jacofsky DJ, et al. J Arthroplasty. 2016;doi:10.1016/j.arth.2016.05.026.
Urish KL, et al. Orthopedics. 2016;doi:10.3928/01477447-20160623-13.
For more information:
Craig J. Della Valle, MD, can be reached at 1611 W. Harrison St., Suite 400, Chicago, IL 60612; email: craigdv@rushortho.com.
Lawrence D. Dorr, MD, can be reached at University of Southern California Keck Medical Center, 1500 San Pablo St., Los Angeles, CA 90033; email: lawrence.dorr@med.usc.edu.
Michael Dunbar, MD, FRCSC, PhD, can be reached at 1796 Summer St., 4th Fl., Ortho Clinic, Halifax, Nova Scotia, B3H 3A6, Canada; email: michael.dunbar@dal.ca.
David J. Jacofsky, MD, can be reached at The CORE Institute, 18444 N. 25th Ave., Phoenix, AZ 85023; email: david.jacofsky@thecoreinstitute.com.
Ken Urish, MD, PhD, can be reached at University of Pittsburgh, Department of Orthopedic Surgery, 341 Fifth Ave., Pittsburgh, PA 15213; email: urishk2@mail.magee.edu.
Disclosures: Della Valle reports he receives royalties from Zimmer Biomet; is a consultant for Zimmer Biomet, Smith & Nephew and DePuy Synthes; and receives research support from Stryker, Smith & Nephew and Zimmer Biomet. Dunbar reports he receives research support from DePuy Synthes, Smith & Nephew, Stryker, Zimmer Biomet, Kinduct Technologies and Emovi; and receives royalties and consulting fees from Stryker. Jacofsky reports he is a consultant for Stryker Orthopaedics; receives royalties from Stryker Orthopaedics and Smith & Nephew; and his lab receives research support from DePuy Synthes, Stryker, Smith & Nephew, Zimmer Biomet and Arthrex. Urish reports he receives consulting fees from Smith & Nephew. Dorr reports no relevant financial disclosures.
Click here to read the
, "Is there clear evidence that robotic-assisted TKA is more advantageous than standard TKA?"