April 05, 2018
3 min read
OCT has important role in everyday optometry practice
We were unable to process your request. Please try again later. If you continue to have this issue please contact customerservice@slackinc.com.
I have become a big proponent of OCT in optometry practices. We as optometrists have the responsibility of being on the front lines of eye care, whether it be in a private or commercial setting, such as mine. In this capacity, we must embrace technology to provide the most comprehensive care possible.
If we are using only traditional ophthalmoscopy to examine patients, we are missing the complete picture of patients' eye health. The importance of imaging with OCT is that it goes beyond standard technology.
By being able to better visualize the eye's structures we can provide patients with peace of mind. We know that it is imperative to monitor diabetic patients for changes, for example, but I also believe the technology offers benefits in a basic exam. During a recent office visit, using OCT I could show a 35-year-old patient that her optic nerve, macula and vasculature were clear and healthy. This level of service provides comfort for patients. I believe OCT is fast becoming a must-have device.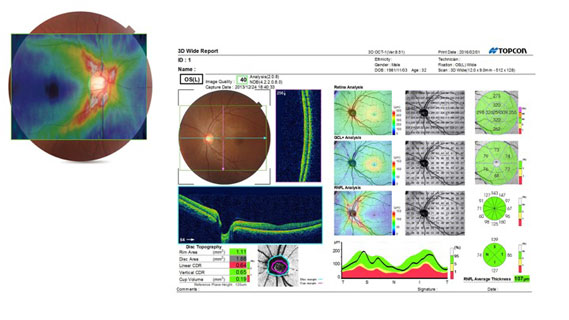 There is no one device that does it all. A good patient history is vital, and a comprehensive ocular examination is essential. Tools such as OCT complement our examination and provide us with an additional quantitative assessment. The data help us monitor patients, referring them out when needed.
Simply put, OCT provides real-time, cross-sectional images of the eye at the tissue level. I believe this also imparts a "wow" factor to patients who have never had the test performed. The level of care this provides will continue to push the technology's penetration. Patients, in turn, will begin to expect it.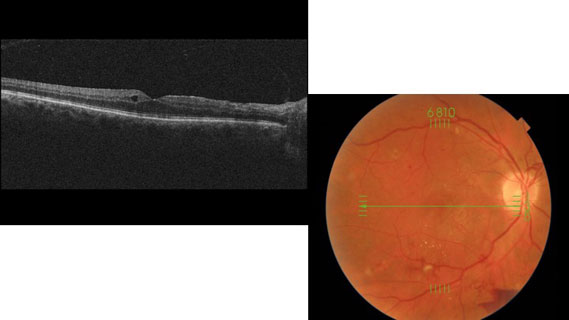 What could we be missing with ophthalmoscopy only? The clinical applications of OCT include:
diabetic retinal evaluation;
ganglion cell complex assessment;
neovascularization elsewhere;
age-related macular degeneration;
retinal pigment epithelium detachment;
central serous chorioretinopathy;
cystoid macular edema, pseudophakic;
optic disc edema vs. optic nerve head drusen;
Current spectral domain OCT technology continues to improve. All available machines are excellent and easier to operate than those of the past. Today's devices have a smaller footprint and are compact compared with those of the past.
Quick start-up time
I have the 3D OCT-1 Maestro (Topcon), and with it, a technician can learn to take images in 1 day. The start-up time is quick, the results are reproducible, and the user becomes more proficient over time.
The device allows my staff and me the ability to perform sequential and trend analyses using consistent data points. Making such comparisons allows me to determine if the patient has any statistically significant changes. The machine has built-in software and a reference database for additional information.
PAGE BREAK
Comanagement best practices
The OCT data allows me to prepare complete reports to share with my referring surgeons. I can fax them timely data and highlight important aspects of the patient's situation, as well as provide screen shots for additional clarity. The surgeon might then ask to see the patient or confirm that routine monitoring is sufficient.
This process is reassuring for patients and allows them to understand that I am in communication with the specialist and we have a plan for their care. If something concerns me, I might talk to the patient and say that I want a retina surgeon to see the images. I tell patients I will call right away to let them know, at least preliminarily, what we see.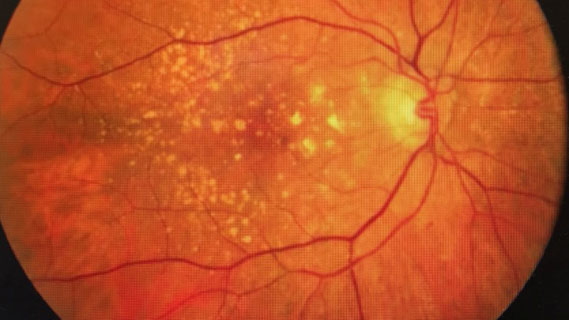 My approach is to take a lot of time and energy with my patients, in terms of educating them on technology. I invest in my patients, and they become an advocate for my practice.
There are many useful imaging devices available to optometrists. The Maestro employs spectral domain technology, which allows for a detailed analysis of the optic nerve and macular structure and is especially beneficial in monitoring my glaucoma and AMD patients.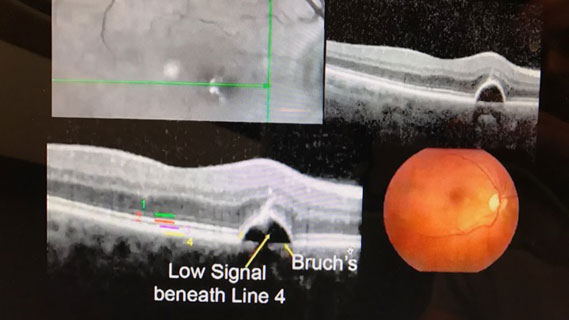 OCT provides numerous benefits to optometrists in their everyday primary care practice. The technology allows for the identification and monitoring of retinal conditions that can be followed in the office and those that require referral to a specialist. The ability to see beyond what traditional instruments can reveal means that patients are treated more efficiently which, ultimately, enhances outcomes and assures patients. – by Travis Johnson, OD, FAAO
For more information:
Travis Johnson OD, FAAO, practices at Music City Eyecare in Murfreesboro, Tenn. He can be reached at austyndj@msn.com.
Disclosure: Johnson reports no relevant financial disclosures.