Sinks possible source of C. indologenes outbreak in ICUs
We were unable to process your request. Please try again later. If you continue to have this issue please contact customerservice@slackinc.com.
An outbreak of Chryseobacterium indologenes that affected 12 patients in ICUs in Spain, resulting in one death, was possibly caused by drainage water from hand-washing sinks, underscoring the need to protect patients and equipment from sink splashes to avoid infection and contamination, according to researchers.
C. indologenes is a nonfermentative gram-negative bacilli mostly found in soil and water, Mireia Cantero, MD, PhD, MPH, of the preventive medicine department at Puerta de Hierro Majadahonda University Hospital in Madrid, and colleagues reported. The pathogen has "intrinsic resistance" to several antibiotic classes, including cephalosporins and carbapenems.
"Since 2009, Chryseobacterium has been identified in environmental samples from hospital tap water, disinfectants and respiratory equipment," the researchers wrote in Infection Control & Hospital Epidemiology. "It has also been postulated to be a potential pathogen in critically ill patients."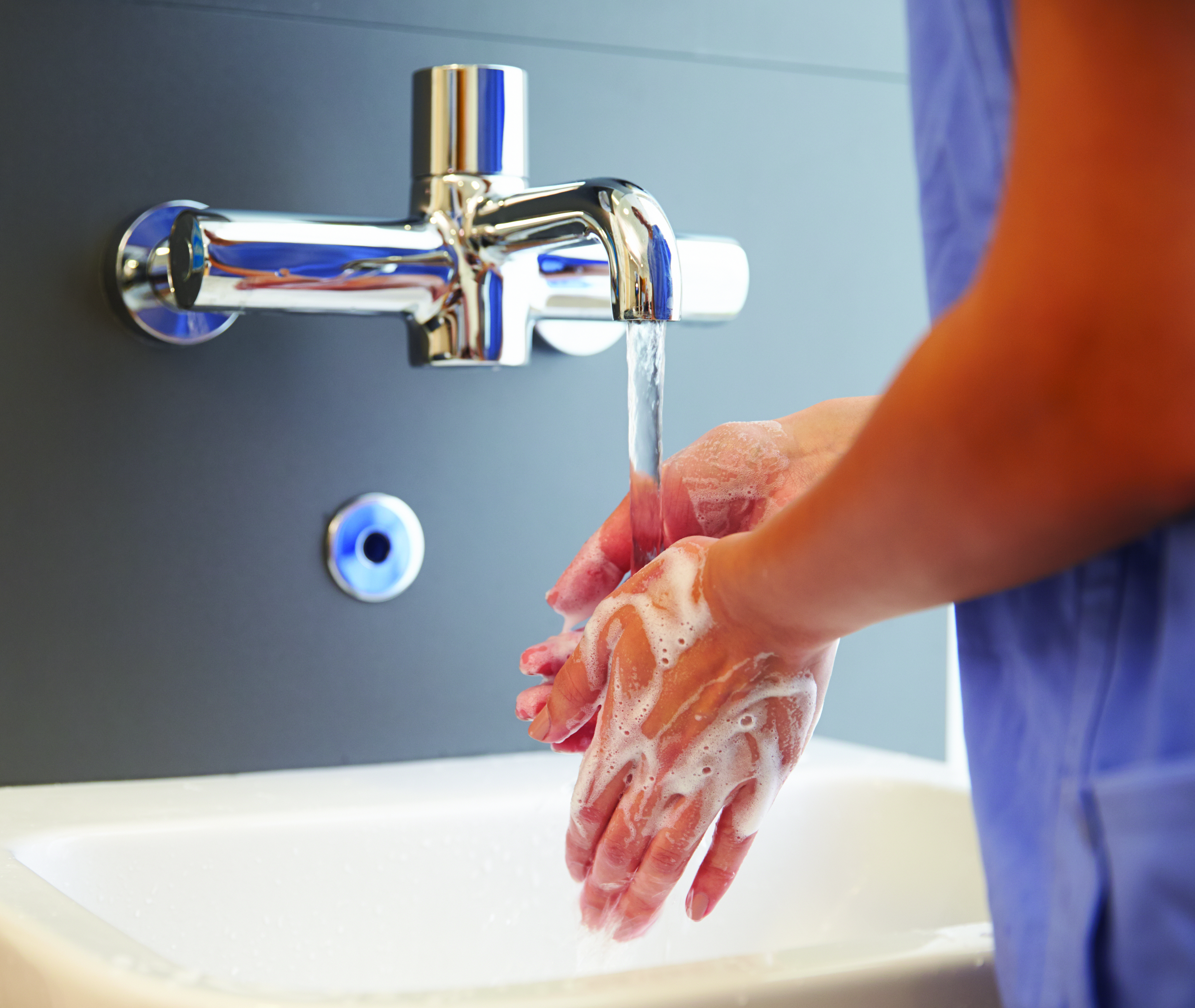 Researchers said an outbreak of
Chryseobacterium indologenes
was possibly caused by contaminated hospital sinks.
Source: Shutterstock.com
At a tertiary-care hospital in Spain, 12 patients in two ICUs were infected with C. indologenes over a 6-week period. Four of the patients developed pneumonia, and three had died. Only one death, however, was attributable to the infection. C. indologenes was isolated from the respiratory tract of all patients. One blood sample from a patient was also positive.
Investigators obtained 232 environmental samples to identify a potential source of the outbreak. They isolated C. indologenes from eight hand-washing sinks in patients' rooms. Pulsed-field gel electrophoresis (PFGE) analyses revealed that five of these isolates were related to patient cases. C. indologenes was also recovered from three air samples that were taken near sinks in a reprocessing room (n = 1) and patients' rooms (n = 2). Other pathogens, including Enterobacteriaceae and fungi, were found in the hospital's drainage system, as well.
Although the outbreak was controlled after wash basins were removed from the affected areas, the researchers were unable to confirm the source of the outbreak because of a lack of data. Still, they said their findings show how sinks can act as a reservoir for C. indologenes and other pathogens.
"The recovery of the same PFGE of C. indologenes, as well as other microorganisms, from drainage sinks and air in its vicinity, demonstrates that contamination of devices close to the sinks is possible by aerosolization of drainage water, which potentially played a role in this outbreak," the researchers concluded. "Also, contamination of respiratory devices during reprocessing could have played an important role because the same PFGE pattern was shared by patients and the air sample close to the sink in the reprocessing room that occasionally serves both ICUs." – by Stephanie Viguers
PAGE BREAK
Disclosures: The authors report no relevant financial disclosures.