Source/Disclosures
Published by:
December 28, 2017
2 min read
Internet-based STI testing nearly doubles uptake vs. clinic visits
Source/Disclosures
Published by:
We were unable to process your request. Please try again later. If you continue to have this issue please contact customerservice@slackinc.com.
Introducing patients to internet-based STI testing services could increase testing uptake compared with traditional face-to-face clinical services, according to study findings.
In a randomized controlled trial of more than 2,000 participants in two London boroughs, patients who were offered STI self-testing kits through a website or mobile phone app — known as internet-accessed STI testing (e-STI testing) — were twice as likely to get tested within 6 weeks than patients who were texted the location and details of local clinics where they could be tested, according to Emma Wilson, MSc, of the London School of Hygiene & Tropical Medicine, and colleagues.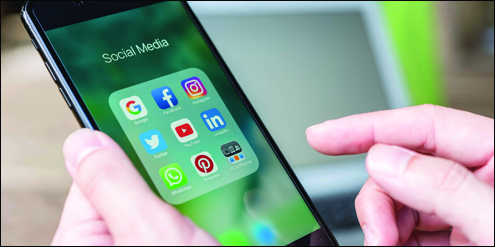 Source: Shutterstock.com
"E-STI testing is currently being implemented in the U.K. as one measure to meet increasing demand for STI testing, but there is surprisingly little evidence on whether it successfully encourages uptake," Wilson said in a news release. "Our study, the first of its kind, aimed to investigate the effectiveness of e-STI testing for syphilis, HIV, chlamydia and gonorrhea."
Globally, more than 1 million cases of chlamydia, gonorrhea, syphilis and trichomoniasis are acquired each day, according to WHO. In the United States, the nationally reportable STDs surpassed 2 million cases for the first time in 2016. And according to Wilson and colleagues, there were nearly 437,000 new diagnoses of STIs in England in 2015.
For their study, they randomly assigned 2,072 participants to receive one text message that included either an internet link to an e-STI testing and results service called SH:24 or a link to a customized website that listed the locations, contact details and websites of seven local sexual health clinics. Participants in the SH:24 intervention group were offered mailed self-sampling test kits for chlamydia, gonorrhea, HIV and syphilis. Upon mailing them back, they received results via a text message or telephone call and were provided with online information about safe sex and sexual health.
The study took place over 9 months in 2014 and 2015 among residents aged between 16 and 30 years in the boroughs of Lambeth or Southwark who had at least one sexual partner in the last 12 months, were willing to take an STI test and had access to the internet. The primary outcomes were self-reported STI testing and STI diagnosis at 6 weeks, verified by patient record checks. Wilson and colleagues said participants were offered a cash incentive equal to about $13 to submit self-reported data. Patients had to attend a clinic for treatment.
PAGE BREAK
According to the results, 50% of the participants in the intervention group completed an STI test within 6 months compared with 26.6% in the control group. Moreover, the proportion of patients who were diagnosed (2.8% vs. 1.4%) and treated (1.1% vs. 0.7%) was also higher in the intervention group. Time from randomization to testing was shorter in the intervention group (28.8 days vs. 36.5 days), but there was no observed difference in time to treatment (83.2 days vs. 83.5 days), Wilson and colleagues reported.
"Sexual health clinics play an important role in community health, but some people may find them inconvenient or stigmatizing, which can stop them attending," study author Caroline Free, MBChB, MSc, PhD, associate professor of epidemiology at the London School of Hygiene & Tropical Medicine, said in the news release. "More long-term monitoring and evaluation of e-STI testing services [are] needed, but our study showed that when e-STI testing was made available alongside face-to-face services, the number of people getting tested for STIs nearly doubled." – by Gerard Gallagher
Disclosures: Free and Wilson report receiving support from Guy's and St. Thomas' Charity via SH:24. Please see the study for all other authors' relevant financial disclosures.