June 22, 2017
14 min read
CDC's EIS program molds clinicians into public health professionals
We were unable to process your request. Please try again later. If you continue to have this issue please contact customerservice@slackinc.com.
The man in the hospital in Puerto Rico had been bitten by a mongoose as he reached inside his backyard chicken coop to retrieve some eggs. The mongoose latched on, locking his teeth in the man's skin, but the man did not seek medical attention. Two months later, in late November 2015, with symptoms of rabies infection, he finally went to the hospital, but the man did not disclose the bite and checked himself out the next morning, against medical advice. He returned later that day and was dead by the evening — the first mongoose-associated rabies fatality in the island's history.
The Puerto Rico Department of Health, including an embedded officer from the CDC's Epidemic Intelligence Service (EIS), investigated the case. They put the man's family on post-exposure prophylaxis and scoured for potentially exposed contacts in his community and among hospital staff. Rabies is common among Puerto Rico's mongoose population, so Emilio Dirlikov, PhD, a second-year EIS officer, and colleagues needed to make sure residents knew to seek medical attention if they are bitten.
"This is exactly what we mean by disease detectives," Dirlikov told Infectious Disease News during a recent interview on the final day of the annual EIS conference in Atlanta. "That term might seem light, but it's actually what we do. We go out into the field, collect clues and we try to confirm reports that might be anecdotal or rare to improve outcomes for patients and the public more generally."
The EIS program is famous in the medical community for investigating outbreaks around the globe. Many of its reports, including Dirlikov's dispatch about the rabies case, are published in MMWR. But the program is less well known by the general public, despite having its boot prints on some of the biggest health crises of the last 60-plus years. EIS officers investigated polio cases linked to an unsafe vaccine in the 1950s, helped launch a worldwide smallpox eradication effort in the 1960s, and discovered bacteria as the cause of Legionnaire's disease in the 1970s. They documented the first cases of HIV/AIDS in the 1980s, investigated West Nile virus in the United States in the 1990s and participated in the 9/11 and anthrax attack responses in the 2000s.
During the recent West African Ebola virus epidemic — perhaps the program's shining moment — all 158 active EIS officers took part in the response, many of them working on the ground in the three countries most affected by the disease.
"Basically, what CDC did in Ebola was to help investigate virtually every cluster in every community, and make sure that isolation, contact tracing and testing was done accurately and effectively to stop outbreaks," then-CDC Director Thomas R. Frieden, MD, MPH, a former EIS officer, said in an interview.
The Ebola response not only had an impact on the outbreak, it greatly affected the CDC, according to Barbara Knust, DVM, MPH, a former EIS officer who became the lead epidemiologist in the CDC's Emergency Operations Center (EOC) in Atlanta during the Ebola epidemic. Knust said the crisis was energizing, giving some CDC employees their first taste of an emergency response. Many EIS officers involved in the response had signed up for positions to manage chronic diseases, only to be pulled into an alarming infectious disease epidemic.
"It's a good idea for EIS officers to be ready for the unexpected," Knust said.
The last two EIS classes have deployed more than 280 times. In 2016 alone, the program was involved in 153 investigations, including the Zika virus epidemic. According to the CDC, between January 2016 and April 2017, 70 EIS officers participated in 99 Zika deployments to eight countries, seven states, two U.S. territories, and the EOC. The CDC has a mandate to protect Americans, which often means EIS officers will respond to epidemics and outbreaks in other countries.
"In an increasingly global world, stopping threats like Ebola in their tracks when they're happening matters to us as well, so we have to be ready to assist in that regard," Capt. Joshua A. Mott, PhD, MA, EMT-P, a former EIS officer and head of the program, said in an interview.
However, like other public health programs, the EIS faces an uncertain future. Due to budget concerns, there are just 71 members in the incoming class — 10 fewer than last year. Officials expect next year's class size to be smaller, as well.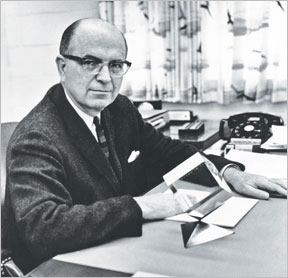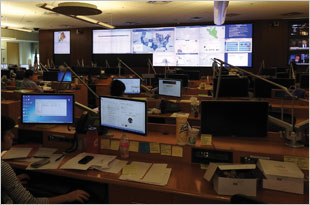 "To have an officer here for 2 years costs money, so we work with the appropriations that come to CDC to bring on as many officers as we can," Mott said.
'A lot of really driven people'
The EIS is strongly identified with infectious disease outbreaks, but the efforts of its officers extend much further. For instance, EIS officers also study chronic diseases and respond to natural disasters. The officers with whom Infectious Disease News spoke tended to be young, conscientious, multilingual and armed with degrees that could earn them a lucrative salary in the private sector. Instead, drawn by a desire to make an impact beyond the clinics and hospitals where they work, they choose to earn a government salary for 2 years while doing what Frieden calls "interventional epidemiology" — the point of their investigations is not always to study, but to stop.
Vikram Krishnasamy, MD, MPH, a first-year EIS officer in the Division of Foodborne, Waterborne, and Environmental Diseases, went to medical school with his twin sister, who is now a cardiologist.
"When I look around at my peers I went to medical school with, I don't think anyone else has gone down this path," Krishnasamy said. "Certainly, there are sacrifices that you make in doing this, but I think you have to ask yourself a bigger question: 'What really is important to you and what are you passionate about?' And for me, that is the work that I do now every day, and I wouldn't give it up for anything. I know how much money my sister is making, but I don't think I could ever take any of it back."
Mott said EIS classes, which usually number around 80, are chosen from approximately 600 applicants each year. About one-third of applicants will be interviewed before a six-person selection committee picks the new class. The CDC has trained more than 3,600 EIS officers since the program was founded in 1951, at the start of the Korean War, in response to fears about biological warfare. Classes might include medical doctors, veterinarians, nurses and even trained anthropologists like Dirlikov.
Editors' note: To read about EIS officers' experience getting accepted into the program, click here.
PAGE BREAK
"Having that diversity of people makes it a dynamic environment to work in," Dirlikov said. "You have to be flexible. You have to be ready to deploy immediately if need be. You have to be able to get along with people and collaborate and, even when you're tired, to try to put a smile on your face and analyze those data because they're important, and sometimes people's well-being depends on that ability."
It is common for officers to go on to leadership positions within the CDC. At its core, the EIS is a program that molds clinicians into public health professionals, according to current and past officers.
"You've got a lot of really driven people," Victoria Hall, DVM, MS, a first-year EIS officer embedded with the Minnesota Department of Health, told Infectious Disease News. "You look at people's backgrounds and it's amazing. I'm in the program, and I'm amazed at my colleagues."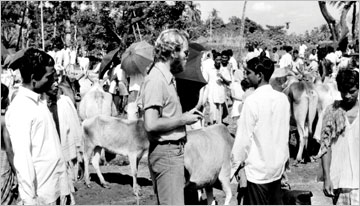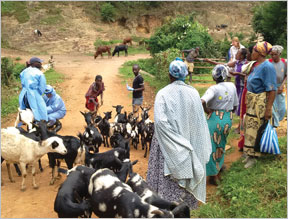 Good grades and a sparkling curriculum vitae are unlikely to be enough to earn a spot in the program, Mott said. Behavior is also an important consideration: According to Mott, the CDC is after people who are inclined to spend their life in public health.
"I think a good application shows that you're moving into a career of public health service," Mott said. "It may be that people who have been doing academics for a long time and then apply to a program like this, it comes off more like a sudden right turn in terms of what your career goals are and not a natural progression into a career of service."
Many EIS officers are drawn to public health from an early age. Some described being inspired by books like The Hot Zone, And the Band Played On and Inside the Outbreaks — stories that dramatize disease investigations.
"It's something I'm passionate about. I do it because I love it," Mary-Margaret Anne Fill, MD, a second-year EIS officer who works in the communicable diseases division at the Tennessee Department of Health, said.
Although their jobs may put them in danger, the EIS officers interviewed by Infectious Disease News did not easily admit to being scared.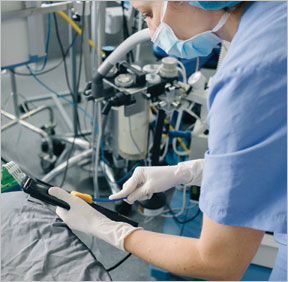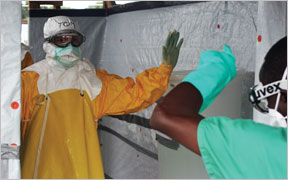 Paige A. Armstrong, MD, MPH, a second-year EIS officer in the CDC's Mycotic Diseases Branch, built latrines in Mexico when she was 16, attended Johns Hopkins University and then joined the Baltimore City Health Department. She was working in an ED when she decided to apply to the EIS.
"I kept coming back to this idea of how can I impact the most people. How can I make the most sustainable, far-reaching change? I think the type of people who get involved in EIS probably have a similar mindset," Armstrong said.
Neil Gupta, MD, MPH, team leader of the International Infection Control Program in the CDC's Division of Healthcare Quality and Promotion (DHQP), said the program changed his life. Gupta's experience as an EIS officer in the DHQP from 2010 to 2012 led to his role in charge of the CDC's infection control response in Liberia during the Ebola epidemic.
"It took me from where I was on an individual patient encounter and made me see and think about health care in a completely different way," Gupta said, "I don't think I would have known how to do that if I wasn't trained in this program."
'What we like to do'
Many EIS officers deploy overseas on investigations. Even those who work in branches where travel is not necessarily part of the job are encouraged to deploy domestically or internationally.
Andrew Boyd, MD, a second-year EIS officer in the CDC's Emergency Response and Recovery Branch, has deployed more than most EIS officers. Born in Iowa, he has studied measles in Sierra Leone, Zika in Mexico, maternal mortality in Haiti, yellow fever in Angola, and tuberculosis in Jordan and Lebanon. One of his most "memorable" assignments involved working with several other organizations to address the threat of infectious disease outbreaks among refugees in Northern Iraq, where Boyd and other scientists lived under military protection.
"I came in thinking I liked global health, I wanted a chance to travel and work on public health issues of global importance, so I looked for those types of positions," Boyd said. "The fact that I have deployed so much is a function of the branch that I work in. That's their mandate, but it's also what I wanted to do. It's what we like to do as EIS officers."
Annabelle de St. Maurice, MD, MPH, a trained pediatrician, is in her second year as an EIS officer in the Division of High Consequence Pathogens and Pathology, working with some of the world's deadliest pathogens, mostly on the ground in West Africa. "My mom was terrified," she said, "but our focus is really on the epidemiology, and we are not really putting ourselves at the highest risk."
Investigations — or what EIS officers call "epis" — can happen fast. During his first week, Krishnasamy was on a plane to Hawaii to investigate a hepatitis A virus outbreak, one of the largest in years. The outbreak was caused by raw scallops imported from the Philippines.
"I don't think I was the first one, but I was among the first five out the door," Krishnasamy said. "I think I had the skills to do it, but of course you're apprehensive the first time you're out there trying to do a field investigation of that nature."
On her first day, Armstrong flew to the Dominican Republic to lead an investigation into a deadly outbreak of histoplasmosis among tunnel workers. "There were 30 men working in these tunnels about 2 kilometers long, filled with bat poop up to their knees," she said. "I can't think of a day that hasn't been exciting. There's also not a single day that I don't think the work I'm doing is impacting and helping to save lives."
Editors' note: To read about EIS officers' experience with presenting research at the annual conference, click here.

PAGE BREAK
There is no typical day on an epi, according to EIS officers. Dirlikov, who has led the response to Zika-associated Guillain-Barré syndrome in Puerto Rico, once spent a day in the foothills in the center of the island with a patient who had just been taken off mechanical ventilation. Rachel Burke, PhD, MPH, a first-year EIS officer on the viral gastroenteritis team who also has worked on the Zika response in Puerto Rico, encountered several pregnant women while conducting house-to-house investigations.
"To be there with those mothers and hear their concern, their real fear, that sticks with you and brings home the impact of what you're doing," she said.
Jesse Bonwitt, BVSc, MSc, a first-year EIS officer embedded in the Washington State Department of Health, became interested in entomology while investigating the case of a man who was infected with Wohlfahrtiimonas bacteremia from a previously undescribed vector, the nonbiting green bottle fly.
"Through our work, we really added some knowledge to the field, and that's quite satisfying," he said.
'Speed-dating' for epidemiologists
EIS officers present the results of their investigations during their annual conference, an experience that frequently fills them with dread. Past EIS officers are notorious for stumping presenters with tough questions.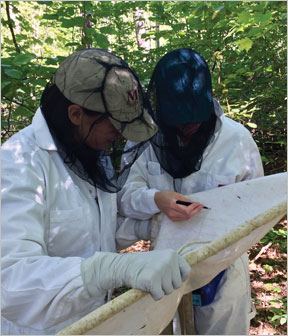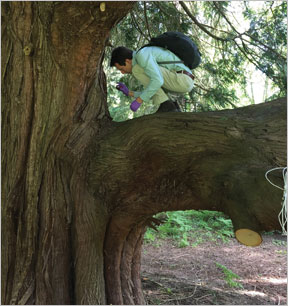 "I once did a presentation on how to present at conferences," Armstrong said. "Then I came here and it's a whole different world."
The conference is also where members of the incoming class will decide what they want to work on for the next 2 years in a matching procedure that Frieden called "exciting and sometimes stressful." This year, a section of the second floor of a downtown Atlanta conference center was cordoned off as an area for CDC groups and state health departments to interview incoming officers.
"It's like a crazy version of speed-dating," Sharon V. Tsay, MD, a first-year EIS officer in the CDC's Mycotic Diseases Branch, said.
Before they begin their new positions, officers attend a month-long orientation at CDC headquarters starting July 1. Sometimes they match with a specialty, preferring to focus on a single area, such as foodborne illnesses. Others choose state or local health departments, where they will encounter a greater variety of infectious diseases.
"On a typical day, I can be doing syphilis outbreaks in the morning, a measles outbreak at lunch and multidrug-resistant tuberculosis in the evening. You never quite know what you're going to be working on each day," Hall said.
Hall said she never imagined spending winters in the Northern U.S. until she developed a rapport with someone from the Minnesota Department of Health during the conference.
"I tell people to get outside their comfort zones," Tom M. Chiller, MD, MPHTM, chief of the CDC's Mycotic Diseases Branch, said in an interview.
He speaks from experience.
Decades ago, after completing an undergraduate degree at Dartmouth, Chiller said he bought a one-way plane ticket to Paraguay with no real plan. He worked in a rural hospital, where he used ether for anesthesia and set up a microbiology lab with no formal training. He delivered TB and leprosy medicine by motorcycle and vaccinated patients against polio in villages so remote they were accessible only by horseback. He described the experience as a catapult.
"That turned me on to the wonderful things you can do in public health," Chiller said.
In many ways, Chiller is the typical EIS officer, drawn to public health by a desire to help. More than 80% of EIS graduates remain in public health, including around 68% between the classes of 2010 and 2014 who stayed with the CDC.
But cutbacks in EIS class sizes will not only mean fewer disease detectives embedded in key departments within the CDC and across the country over the next 2 years. It will have an impact on the number of skilled investigators available to respond to global health crises in the years to come.
"We need to tell the story a little bit more," Gupta said. "Unfortunately, EIS is a secret, and it doesn't need to be a secret. I think we need to get the news out to people who would be really happy on this career path." – by Gerard Gallagher
Editors' Note: To read more about the EIS program's matching process, click here.
References:
Bonwitt J, et al. Unusual pathogen associated with nonbiting flies in a person with bacteremia – Washington State, 2016. Presented at: Epidemic Intelligence Service Conference; April 24-27, 2017; Atlanta.
Boyd AT, et al. BMC Pregnancy Childbirth. 2017;doi:10.1186/s12884-017-1329-1.
Boyd AT, et al. MMWR Morb Mortal Wkly Rep. 2017;doi:10.15585/mmwr.mm6610a5.
CDC. Epidemic Intelligence Service. 2017. https://www.cdc.gov/eis/. Accessed May 17, 2017.
CDC. Epidemic Intelligence Service (EIS): A snapshot of public health achievements. 2015. https://www.cdc.gov/eis/downloads/eis-timeline-booklet.pdf. Accessed May 17, 2017.
CDC. Outbreak of hepatitis A in Hawaii linked to raw scallops. 2016. https://www.cdc.gov/hepatitis/outbreaks/2016/hav-hawaii.htm. Accessed May 17, 2017.
CDC. Overview of the CDC FY 2018 budget request. https://www.cdc.gov/budget/documents/fy2018/fy-2018-cdc-budget-overview.pdf. Accessed May 25, 2017.
CDC. Stories from the field – Disease detectives investigate a histoplasmosis outbreak in the Dominican Republic. 2015. https://www.cdc.gov/ncezid/dfwed/stories/histoplasmosis-dominican-republic.html. Accessed May 17, 2017.
Styczynski A, et al. MMWR Morb Mortal Wkly Rep. 2015;doi:10.15585/mmwr.mm6552a4.
For more information:
All sources in this article can be reached through Abbigail Tumpey at aws8@cdc.gov.
Disclosures: Armstrong, Bonwitt, Boyd, Burke, Chiller, Dirlikov, Fill, Frieden, Gupta, Hall, Knust, Krishnasamy, de St. Maurice, Mott and Tsay report no relevant financial disclosures.