September 26, 2018
2 min read
IBS causes absences, productivity loss at work
We were unable to process your request. Please try again later. If you continue to have this issue please contact customerservice@slackinc.com.
Patients with irritable bowel syndrome are negatively affected by their disease at work, according to research published in The American Journal of Gastroenterology.
Åsa Frändemark, MD, of the department of internal medicine at the Institute of Medicine, Sahlgrenska Academy, University of Gothenburg, in Sweden, and colleagues wrote that both gastrointestinal and non-GI symptoms, as well as anxiety and general fatigue, can lead to not just absenteeism, but also low productivity at work.
"Studies have shown that patients with IBS often report lower productivity at work as well as absence, which calls for an assessment that evaluates the patient's own experiences," they wrote. "There is also a lack of knowledge on how factors related to the patients' illness influences impairment during work."
To find factors independently associated with impairment at work, investigators supplied questionnaires to 525 patients with IBS to assess their work productivity and impairment, symptom severity, IBS-related quality of life and GI-specific anxiety. Another cohort of 155 patients completed a questionnaire about the severity of their somatic symptoms, depression, anxiety and fatigue.
Frändemark and colleagues found that 24.4% of patients with jobs reported that they missed work because of IBS, but 86.8% reported some measure of impairment while at work because of their disease. As the severity of the patients' symptoms and GI-specific anxiety increased, so did their work impairment. While anxiety was associated with absenteeism, IBS-symptom severity was associated with presenteeism, defined as the degree to which IBS affected productivity while at work.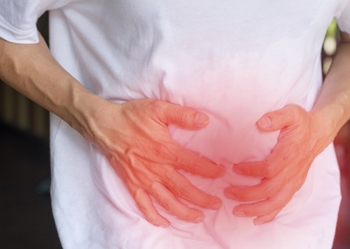 In both cohorts, Frändemark and colleagues found that presenteeism accounted for most of the overall loss of work productivity.
"This supports the assumption that patients go to work, even though they experience symptoms from their IBS, and perform less well while at work," they wrote, adding that a patient in a previous study reported that taking a sick day because of IBS actually made them feel worse.
To tackle this issue of work impairment, Frändemark and colleagues wrote that physicians need to treat patients with IBS for their overall symptom burden — not just disease-specific symptoms — to increase their ability to be active at work.
"To achieve this, clinicians should not only address IBS symptoms, but also overall somatic symptoms, fatigue and GI-specific anxiety," they wrote. "Based on the current findings, a multidimensional treatment approach seems logical for many patients with IBS." – by Alex Young
Disclosures: Frändemark reports no relevant financial disclosures. Please see the full study for all other authors' relevant financial disclosures.