September 30, 2018
3 min read
Diabetes vaccine may follow from celiac disease research
We were unable to process your request. Please try again later. If you continue to have this issue please contact customerservice@slackinc.com.
The venture philanthropy organization JDRF T1D Fund is investing in ImmusanT, a clinical-stage company looking to develop a vaccine to prevent type 1 diabetes following on its peptide immunotherapy program for celiac disease, the two entities announced in a press release.
ImmusanT has been successful in phase 1 studies with a peptide-based therapeutic vaccine (Nexvax2) for celiac disease. JDRF T1D's investment was made to support ImmusanT as it attempts to convert lessons from the celiac program into a "novel vaccine candidate" for type 1 diabetes.
ImmusanT's celiac peptide therapy program identifies the inciting antigens that cause inflammatory responses in people with autoimmune diseases. Once these are identified, the peptide therapy turns off the autoimmune response.
"The composition of the drug is such that you're targeting T cells in patients. Those T cells that are engaged as peptides are distributed throughout the body after the injection, and we see evidence that the T cells are being activated about 2 hours later," Robert Anderson, BMedSc, MB, ChB, PhD, FRACP, chief scientific officer for ImmusanT, told Endocrine Today. "We found that if we gradually increase the dose in patients building up to a maintenance dose level, they become non-reactive to those peptides."
The celiac disease program began in 1998 when Anderson started research aimed at finding and identifying the peptides. The findings were published in 2010, which was the same year Leslie Williams, BS, RN, MBA, director, president and CEO of ImmusanT, founded the company. From there, ImmusanT conducted five phase 1 trials for its celiac therapy, making for a lengthy discovery portion of the process.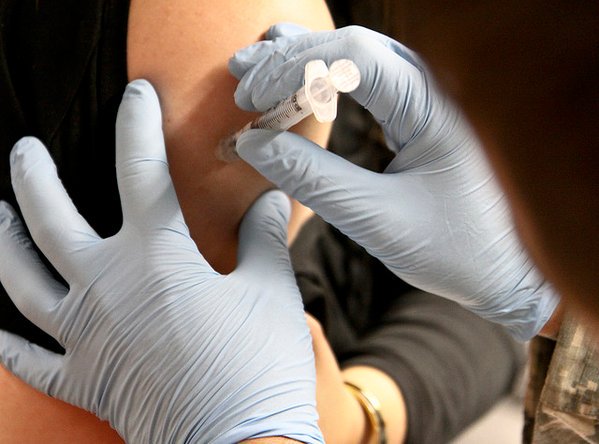 "We've taken a very methodical approach to our clinical development. We have really taken our time in this early stage to understand how best to apply this therapy broadly," Williams told Endocrine Today. "This methodical approach has been demonstrating safety, but also nailing down the right dose and dose regimen."
Fortunately, the development of a potential therapy for type 1 diabetes should be more streamlined due to the lessons learned during the celiac disease program.
"If you look at the five phase 1 [trials] in celiac, I can tell you what we learned from each one starting with general safety and tolerability to confirming relevance of the peptides, correlating symptoms with pharmacodynamics, looking at efficacy by proxy and establishing dosing frequency and administration route and a dose level as well," Ken Truitt, MD, chief medical officer for ImmusanT, told Endocrine Today. "We know a lot more going into type 1 diabetes about how peptide therapy works and how to optimize it than we did when we started celiac disease, where it was a blank slate."
PAGE BREAK
Translating the therapy from celiac to type 1 diabetes will still be a challenge, even if the former serves as an effective prototype disease.
"Type 1 diabetes is a little bit more mixed than celiac disease. We need to consider the condition as the end result of some maybe slightly different genetic backgrounds that generate two similar responses," Anderson said. "One of the real benefits of type 1 diabetes, unlike celiac disease, is that essentially everyone is diagnosed when they develop insulin dependency, and in celiac disease we probably diagnose about a quarter of the people in the community with celiac disease. Type 1 diabetes has the advantage that it's clear who has the condition."
The ideal outcome for the type 1 diabetes program goes beyond waiting for the development of insulin dependency to administer the therapy. The "holy grail" of the program, according to Truitt, is to use genotypes and autoimmune markers to determine the potential for type 1 diabetes in a person and effectively prevent insulin dependency before it even begins. Such lofty aspirations speak to the potential for this type of therapy.
"If you have the means of identifying the peptides, you have this whole realm of highly targeted immunotherapy, which really focuses on the disease-causing component of the immune system and leaves the rest of the body and the immune system alone," Anderson said. "That's really the heart of the disease in terms of understanding the cause, but also in tackling the clinical effects of the disease process and that's the whole new realm of therapeutics." - by Phil Neuffer
Disclosures: Anderson reports he is chief scientific officer for ImmusanT. Truitt reports he is chief medical officer for ImmusanT. Williams reports she is director, president and CEO of ImmusanT.