September 12, 2018
2 min read
Fish oil can improve early childhood growth
We were unable to process your request. Please try again later. If you continue to have this issue please contact customerservice@slackinc.com.
The use of fish oil supplements during the third trimester of pregnancy has been shown to increase children's lean mass, bone mass and fat mass, but not obesity, in the first 6 years of life, according to a study in The BMJ.

Rebecca Kofod Vinding
"In humans, both observational studies on dietary intake of fish and randomized controlled trials of n-3 LCPUFA (fish oil) supplementation in pregnancy and during lactation have consistently shown higher birth weight in children born to women with higher n-3 LCPUFA intake; this is mainly explained by an increase in gestational age, but an increase in size for gestational age has not been excluded," Rebecca Kofod Vinding, MD, a postdoctoral fellow at Copenhagen Prospective Studies of Asthma in Childhood, Herlev and Gentofte Hospital, University of Copenhagen, and colleagues wrote. "However, the long-term effect on anthropometry during childhood is uncertain."
Researchers enrolled 736 pregnant women from the Copenhagen Prospective Studies on Asthma in Childhood cohort between 2008 and 2010 for a randomized, double-blind trial. At the 24-month mark of pregnancy, half of the participants were given 2.4 g omega-3 long-chain polyunsaturated fatty acids (n-3 LCPUFAs; fish oil) each day until 1 week after giving birth. The other half received a similar tablet with olive oil for the same duration.
Following birth, the children of the participants were examined at 1 week, 1 month, 3 months and 6 months, and then yearly after age 2 years, for a total of 11 visits. At age 3.5 and 6 years, children underwent DXA scans to determine fat mass, lean mass, bone mineral content and bone mineral density. A total of 605 children completed all visits and had measurements taken at 6 years, with 523 undergoing a DXA scan at age 6 years.
Researchers found that the children exposed to fish oil supplementation had a higher mean BMI z score from age 1 to 6 years compared with those in the olive oil group (P = .006), regardless of sex. The children in the fish oil group also had greater weight-to-height ratios (P = .03) and waist circumference (P = .04) compared with the olive oil group.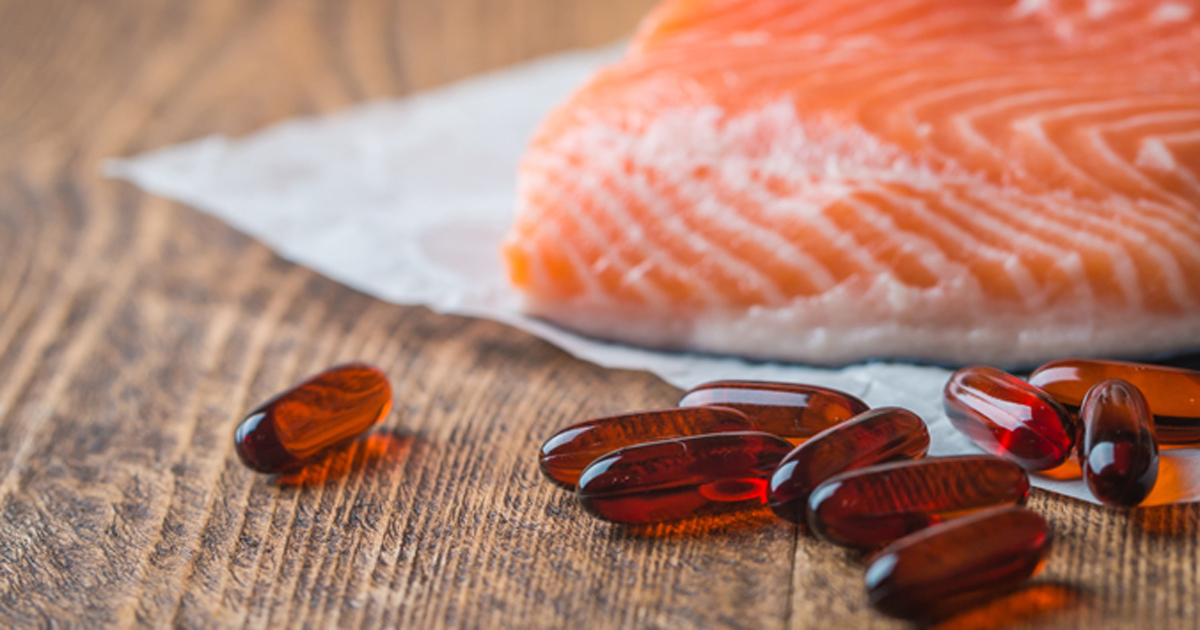 Readings at 6 years from the DXA scans revealed greater body mass (P = .01), including lean mass (P = .002), fat mass (P = .28) and bone mass (P = .01), for the group whose mothers received fish oil supplements compared with their counterparts. However, risk for obesity was not increased in this group.
PAGE BREAK
"The BMI development curves and the significant interaction with age suggest that the effect of n-3 LCPUFA supplementation on BMI was most prominent after age 1 year. Risk of later obesity has been associated with early onset of peak BMI in infancy, which usually occurs at age 6 months," the researchers said. "The lack of an effect of n-3 LCPUFA in the first year of life in our trial could therefore reflect that n-3 LCPUFA supplementation has a general growth-stimulating effect, which does not increase the risk of overweight or obesity." – by Phil Neuffer
Disclosures: Copenhagen Prospective Studies on Asthma in Childhood receives support from the Lundbeck Foundation, the Ministry of Health, the Danish Council for Strategic Research and the Capital Region Research Foundation. The authors report no relevant financial disclosures.