December 12, 2018
13 min read
Diabetes epidemic spurs renewed focus, creative solutions for US endocrinologist shortage
We were unable to process your request. Please try again later. If you continue to have this issue please contact customerservice@slackinc.com.
As the prevalence of diabetes in the U.S. continues to grow, so too does the need for qualified clinical endocrinologists to meet patient demand. In 2015, an estimated 1.5 million new cases of diabetes were diagnosed among adults, according to the CDC.
The statistics paint a stark picture of the current endocrinology landscape: A 2014 study conducted by the Lewin Group on behalf of the Endocrine Society estimated a gap of about 1,484 full-time equivalent endocrinologists between the adult endocrinology services demanded and the amount that can be supplied by the number of adult endocrinologists estimated to be active in 2015.
This gap between supply and demand is likely to persist through 2025, the researchers noted, when it is estimated to fall slightly to 1,344. The figures do not include reproductive endocrinologists. The result has been a strain that is felt by both endocrinologists and their patients.
"Experts often cite a 3- to 6-month wait time for patients to see an endocrinologist, but that is just for patients who can get an appointment with an endocrinologist," Robert Lash, MD, chief professional and clinical affairs officer for the Endocrine Society, told Endocrine Today. "Here in Michigan, there are few endocrinologists. Driving 3 to 4 hours to see a specialist is not a viable option for many patients.
"From the clinician's perspective, it's a never -ending stressor," Lash said. "You never feel caught up. There is always another call from your friend in general surgery who really needs you to see someone tomorrow. The endocrine workforce shortage makes a huge difference in the quality of life for already busy physicians."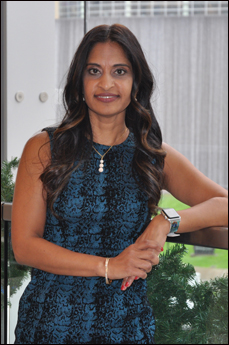 The current demand for endocrinologists' services is driven by diabetes care, which represents 46.1% of coded visits, according to a 2014 analysis published in The Journal of Clinical Endocrinology & Metabolism. Yet, according to recent Medical Expenditure Panel Survey data cited in the report, 85% of all diabetes care is provided by non-endocrinologists, typically primary care physicians. All the while, the availability of new diabetes management technologies and the number of new antidiabetes medications — and their changing indications — has also grown, demanding specialized diabetes knowledge at a time when there simply are not enough endocrinologists to go around.
"Managing diabetes may sound simple, but it is complicated," Andrew F. Stewart, MD, director of the Diabetes, Obesity and Metabolism Institute at the Icahn School of Medicine at Mount Sinai, told Endocrine Today. "There are more and more new drugs and sets of guidelines — even conflicting guidelines — on optimal diabetes management. Drug after drug comes out: This one has cardiovascular benefit, this one doesn't, this one might. The details are complicated, and there is no question that there is a need for more endocrinologists."
PAGE BREAK
But where there is a problem, some see an opportunity. The shortage has spurred some to employ new methods to improve patient access and care in the short term, including increasing physician support with more nurse practitioners (NPs) and physician assistants (PAs), broadening the care team and turning to telehealth methods. Experts are also proposing creative new solutions, such as making the case for "diabetes fellowships" in primary care while also lobbying for changes at the legislative level to put an increased focus on value-based care.
"We need an outside-the-box solution for this," Archana R. Sadhu, MD, FACE, director of the system diabetes program at Houston Methodist in Texas, told Endocrine Today. "We've needed it for a long time, but right now, our hands are being forced to do something. We need innovative training programs that will rapidly expand the workforce, but also ensure high-quality care for patients with this complex disease."
A tipping point

The reasons for the endocrinology shortage, first identified by the Lewin Group in a 2003 report, are multifactorial. Besides a growing diabetes burden, the U.S. population is growing, along with the population of adults aged at least 65 years, who are at increased risk for developing endocrine conditions when compared with younger patients. The median age of adult endocrinologists in 2011 was 51 years, according to survey data. A substantial proportion of the workforce will be retiring by 2020. Increasingly, the providers replacing those retiring are more likely to be women, who make up 70% of current endocrinology fellows, but on average work fewer hours per week compared with men (39 hours vs. 42 hours) and provide fewer patient visits per year (2,484 vs. 3,434), according to survey data reported in The Journal of Clinical Endocrinology & Metabolism in 2014. And while endocrinology fellowships have increased slightly, numbers remain low: According to the American Board of Internal Medicine, the number of adult endocrinology fellows entering the workforce rose from 280 in 2012 to 304 in 2013.
Compensation, too, continues to be an issue for the specialty — the median income of endocrinologists in 2010 was $211,400, according to administrative data from the Medical Group Management Association cited in the Lewin Group report. That figure is among the lowest for all subspecialties and far less than procedure-based specialties, such as noninvasive cardiology and gastroenterology, with median incomes of $431,740 and $436,955, respectively.
"Compensation is the real big issue that we have," Jonathan Leffert, MD, FACP, FACE, ECNU, president of the American Association of Clinical Endocrinologists, told Endocrine Today. "We have a lot of difficulty moving the needle in that direction. We continue to work with the insurance community and government to see the value of the endocrinologist. We prevent disease at many different levels. By doing so, that is cost-effective and can help the overall system. But that is not the basis of our payment system in the United States."
PAGE BREAK
These factors complicate recruiting at a time when quality candidates are needed, Sadhu said.
"We're an eight-system hospital, and I have difficulty recruiting a faculty member dedicated to just clinical diabetes," Sadhu said. "I've interviewed so many young fellows who have or are about to graduate, and when I describe a diabetes -focused position, I almost always get a disappointed look. It is disappointing that our specialty, which is known to be the experts for the disease, has not been able to produce more physician specialists dedicated to delivering the care on the large scale that the U.S. needs."
Increased physician support, efficiencies

The endocrinology shortage has led many providers to increasingly turn to NPs, PAs and certified diabetes educators (CDEs) to expand the reach of a practice, Lash said, noting that such health care providers can be valuable colleagues for busy endocrinologists struggling to fit in patients. Current needs dictate that it will become more common.
"More and more, we're going to see these three groups making a bigger contribution to endocrine care," Lash said. "NPs and PAs can provide superb care to many of our patients, and CDEs are an incredible asset to anyone with an endocrine practice. These are three groups of professionals that can help us turn the tide right now and make a meaningful difference in quality of life, not only for our patients, but also for clinicians."
But reimbursement policies, along with lower pay in the endocrine specialty, can similarly complicate recruitment for mid-level health providers, Stewart said.
"There's good news and bad news there," Stewart said. "The number of people available to fill the slots that are needed is inadequate in those areas, and part of it is for compensation reasons. ERs pay better than endocrine practices can afford to pay for an NP or PA, and ditto for orthopedic practices. I would say it has been challenging in endocrinology to find enough high-quality physician extenders in most practices. They get reimbursed at a lower rate, and only one provider can bill for services."
AACE is currently working on a certification process for NPs, CDEs and PAs to bring more mid-level providers into the specialty, said Leffert, who is an Endocrine Today Editorial Board Member.
"I don't know if it's a solution, but it certainly has benefit in terms of broadening the base," Leffert said.
In October, Methodist Hospital began a pilot program that uses clinical pharmacists, along with a multidisciplinary care team, to help improve outcomes of patients with diabetes, according to Sadhu. So far, she said, the results have been promising.
PAGE BREAK
"We chose patients in our accountable care organization with poorly controlled diabetes seen by a primary care physician, and we have a clinical pharmacist calling them and evaluating their barriers to care. For example, if education is lacking, we connect them with our CDE. If medications are too costly, we explore alternatives or find options to reduce their costs," Sadhu said. "I'm reviewing their therapeutic regimen and advising on changes to the medications. The pharmacist will work with the primary care provider to implement the change."
Providers are also increasingly turning to telehealth, either to reach patients in rural areas or those who have difficulty traveling to a practice.
"We're exploring telehealth to expand the reach because there is just not enough access at this point," Sadhu said. "Once you get a good regimen in place, you follow up with telehealth. At Texas Medical Center, our patients who live an hour or more out of town can't physically come in. You drive in traffic, pay $20 to park, and spend almost half a day here. You might as well be in a rural area."

At the Michigan Medicine Metabolism, Endocrinology and Diabetes Clinic, e-consults, using electronic medical records, work well for primary care issues, Lash said, such as a patient presenting with unusual thyroid function tests.
"Rather than referring a patient to endocrinology, you can do a quick e-consult, and someone in our division will get right back to you," Lash said. "If we can't answer the question in three sentences, you can offer to see the patient in clinic. But if we can provide an easy answer, we've saved that patient a visit and opened a spot in our own clinic, and everybody gets a relative value unit for their work. For straightforward questions, it's a wonderful approach."
Additionally, Lash advocated for helping referring physicians "refer better."
"When a patient is referred to an endocrinologist for an adrenal nodule, how can we make it easier for the primary care provider to order all the tests that we're going to want to see, and make it one clinic visit instead of two or three?" Lash said. "There are ways to make the system more efficient."
'Change the theme'
In the Lewin Group analysis, researchers projected that the endocrinology gap can be closed in 5 and 10 years by increasing the number of fellowship positions by 14.4% and 5.5% per year, respectively.
An increase at those levels has not happened primarily due to a lack of funding, according to Steven Edelman, MD, founder and director of the nonprofit organization Taking Control of Your Diabetes and an Endocrine Today Editorial Board Member. The University of California, San Diego, where Edelman was fellowship director for 10 years, alternates three fellows a year with two the next year.
PAGE BREAK
"If we had funding, we could do three fellows each year," Edelman said in an interview.
But the issues, he said, are not just financial.
"Not that long ago, the academic institutions only wanted fellows interested in doing research," Edelman told Endocrine Today. "That has scared away a lot of people."
Edelman tried to "change the theme," he said, and worked to recruit and train clinically oriented endocrinologists. Today, he said, most fellows at his institution go into private practice.
"There have to be more slots that say up front: We want to train you to be the best clinically oriented endocrinologist," Edelman said. "The jobs are out there. I don't think a fellow has had a hard time getting a job. We need to make [endocrine practice] more inviting, and say, 'Hey, we're looking for people who want to go out into the world and see people with endocrine problems.'
"Like anything in life, there must be rewards," Edelman said. "You have to develop funding that supports the institution."
The tide may be turning as a result of international growth. The ranks of endocrinology increasingly are filled not by U.S. graduates, but by international graduates from China, Europe, India and South Korea, among other nations. In the Lewin Group analysis, researchers noted that international medical graduates represent nearly one-quarter of the endocrinology workforce in the U.S., a proportion that is considered consistent with physicians specializing in internal medicine.
The proportion of international medical graduates in the endocrinologist workforce is likely to increase with time, researchers wrote in the report. In 2010-2011, 47% of endocrinology first-year fellows were international medical graduates.
"The good news is they tend to be highly educated and the cream of the crop," Stewart said. "So, you can fulfill some of the supply need by enrolling people from foreign countries."
Diabetes fellowships
In an article published in the October issue of Current Diabetes Reports, Sadhu and colleagues made the case for diabetes fellowships designed specifically for PCPs as one way to rapidly expand a well-trained workforce to manage patients with the disease. The concept, Sadhu and colleagues wrote, has been more readily adopted in other countries, yet there is a dearth of such programs in the U.S. In their research, the authors identified just two well-established diabetes fellowship programs in the country. One is at Brody School of Medicine at East Carolina University; the other is at the Heritage College of Osteopathic Medicine at Ohio University. Both started in 2014.
PAGE BREAK
"Their biggest challenge — and the challenge for this whole effort — is that it is not a recognized fellowship by anyone," Sadhu said, referring to the two programs. "So, recruitment and investment of time for a primary care doctor to take a year off, lose income and not be certified by any recognized organization, which then translates to a lack of compensation, is the conundrum we are trying to overcome."
Sadhu said she and others are broaching the idea with several professional endocrine societies, asking for support for the concept.
"It's been politically challenging," Sadhu said. "Some of the top leaders in endocrinology do not support this kind of an effort because there is an unfounded concern that diabetes will no longer be under the specialty of endocrinology if we allow primary care physicians [and] internal medicine physicians to be 'experts' in it. But the reality is, 85% of diabetes care is done by them. Of endocrinology practices, only 50% of the visits are for diabetes. There is a growing shortage of endocrinologists. So, I don't understand where that concern really comes from.
"When you talk to academic centers, they typically say, 'I don't get it,'" Sadhu said.
Leffert said such a program could "cut both ways" for endocrinologists.
"From the public perspective, more people who are better trained obviously gives more opportunity to get that type of care," Leffert said. "But, we would want to be sure that that specialized care is an adequate care model. Is it really the best for everyone? I don't know. I would want to make sure it was at the highest quality."
Sadhu said any fellowship program should be formalized, organized and certified by an authoritative body to maintain a standard of high-quality care.
"I don't want just anybody opening up a diabetes fellowship," Sadhu said. "The training you receive is the critical part of this, and it should be supported by an endocrine-based organization."
Promising trends
The endocrine space, Stewart said, has become a specialty on the cutting edge of advances in technology and pharmaceutical breakthroughs. In just the past 2 years, the specialty has seen the approval of the artificial pancreas for type 1 diabetes and new drugs in the GLP-1 receptor agonist and SGLT2 inhibitor classes for type 2 diabetes that offer not only glycemic control, but CV benefit. Additionally, new research has shown that bariatric surgery is beneficial for patients with diabetes and obesity — for some, reversing the disease.
PAGE BREAK
"A lot of good things are happening," Stewart said. "The fun part about my job is that you get to see these amazing things happening. The hard part is getting it translated to the 30 million or potentially 100 million people who actually need it."
Lash said it is now imperative to "talk endocrine up" to get students and residents in internal medicine and pediatrics interested in endocrinology as a specialty.
"When endocrinologists who teach in medical schools identify potential students who want to go into endocrine, take that extra time to help them learn more about endocrinology," Lash said. "Make it possible for them to go to the Endocrine Society meeting. Get them involved in research, either clinical or basic science.
"Many residents in internal medicine and pediatrics are attracted to the procedural specialties, and that's hard to compete with," Lash said. "But, there are tremendous intellectual and clinical rewards that come with a field being an endocrinologist. We need to do a better job showing our trainees that endocrinology is a growing and vibrant field."

Simply increasing traditional endocrine fellowships, Sadhu said, will not address the shortage in the short term — and may not even address the problem in the long term.
"I would focus on policy changes and to convince insurance companies that delivering high-quality diabetes care does result in cost savings," Sadhu said. "That requires an upfront compensation model to incentivize clinicians."
Leffert said he remains optimistic about the future of endocrinology.
"The field is always moving forward," Leffert said. "There is new technology, new medications, new diagnostics and a robust scientific basis for it all. It's an exciting time to be in endocrinology."
"There has to be some way to get the word out that endocrinology is an exciting profession," Edelman said. "You don't have to be a rocket scientist to be an extremely good diabetes specialist. It just takes experience. There must be a more welcoming environment to train diabetes specialists. There has to be an incentive on both ends — both an incentive to caregivers and to the institutions that might be training them." – by Regina Schaffer
Click here to read the
, "Should the 3-year residency requirement be shortened to address the endocrinologist shortage?"
PAGE BREAK
For more information:
Steven Edelman, MD, can be reached at University of California, San Diego, VA Medical Center, 4150 Clement St., San Francisco, CA 94121; email: steve@tcoyd.org.
Robert Lash, MD, can be reached at the Division of Metabolism, Endocrinology and Diabetes at the University of Michigan; email: rwlash@med.umich.edu.
Jonathan Leffert, MD, FACP, FACE, ECNU, can be reached at North Texas Endocrine Center, 9301 North Center Expressway, Suite 570, Dallas, TX 75231; email: jleffert@leffertmail.com.
Archana R. Sadhu, MD, FACE, can be reached at Houston Methodist, System Diabetes Program, 6550 Fannin St., #1101, Houston, TX 77030; email: arsadhu@houstonmethodist.org.
Andrew F. Stewart, MD, can be reached at the Icahn School of Medicine at Mount Sinai, Diabetes, Obesity and Metabolism Institute, 1 Gustave L. Levy Place, New York, NY 10029; email: andrew.stewart@mssm.edu.
Disclosures: Edelman is the founder and director of the nonprofit Taking Control of Your Diabetes. Lash is chief professional and clinical affairs officer of the Endocrine Society. Leffert is president of AACE. Sadhu and Stewart report no relevant financial disclosures.