Finerenone reduces risk for new-onset AF in diabetic kidney disease
We were unable to process your request. Please try again later. If you continue to have this issue please contact customerservice@slackinc.com.
Treatment with the mineralocorticoid receptor antagonist finerenone reduced the risk for new-onset AF or flutter by 29% compared with placebo in adults with diabetic kidney disease, according to new data from the FIDELIO-DKD trial.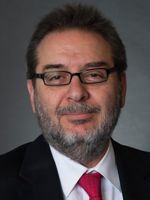 Gerasimos Filippatos

A gradual between-group separation for AF reduction began after 6 months of treatment, followed by a "consistent divergence" in AF outcomes, Gerasimos Filippatos, MD, FESC, FHFA, FACC, professor of cardiology at the National and Kapodistrian University of Athens in Greece, said while presenting new prespecified exploratory analyses at the American College of Cardiology Scientific Session.
"In the overall patient population, finerenone also reduced the risk for kidney and CV events, irrespective of history of AF at baseline," Filippatos said.
Examining AF risk
Adults with CKD and type 2 diabetes are at risk for AF or flutter due to cardiac remodeling and kidney complications, Filippatos said during a presentation. Finerenone, a novel, selective, nonsteroidal mineralocorticoid receptor antagonist, inhibited cardiac remodeling in preclinical models, he said.
FIDELIO-DKD included 5,734 patients from 48 countries who were diagnosed with CKD and type 2 diabetes. The mean age of participants was 66 years; 70.2% were men. Mean estimated glomerular filtration rate (eGFR) was 44.3 mL/min/1.73 m2 at baseline. Almost 90% of participants had severely elevated albuminuria; nearly half the cohort (45.9%) had a history of CVD.
Patients were assigned one-daily oral finerenone 20 mg or 10 mg or matching placebo and followed for a median of 2.6 years.
The primary outcome was time to kidney failure, sustained eGFR decline of at least 40% from baseline or renal death. The key secondary outcome was time to CV death, nonfatal MI, nonfatal stroke or HF hospitalization.
Data presented at American Society of Nephrology Kidney Week in October 2020 and reported by Healio showed finerenone was effective in reducing CV risk and slowing progression of CKD in adults with diabetes.
A new analysis of the FIDELIO data, presented at the American Heart Association Scientific Sessions in November 2020 and also reported by Healio, showed finerenone reduced the incidence of CV events regardless of CVD status among adults with CKD and type 2 diabetes.
For the new prespecified exploratory analyses, Filippatos and colleagues examined the effect of finerenone on new-onset AF or flutter and cardiorenal effects by history of AF in FIDELIO-DKD.
Effect on new-onset AF or flutter was adjudicated by an independent cardiologist committee. The primary composite outcome and key secondary outcome were analyzed by history of AF.
Within the cohort, 461 participants (8.1%) had a history of AF or flutter.
Consistent risk reduction
New-onset AF occurred in 3.2% of participants assigned finerenone vs. 4.5% assigned placebo (HR = 0.71; 95% CI, 0.53-0.94; P = .016).
"A gradual separation was seen after 6 months, followed by a consistent divergence throughout the trial," Filippatos said during the presentation. "The lower incidence of new-onset AF with finerenone was generally consistent across subgroups of age sex, eGFR and urinary to albumin creatinine ratio at screening, with no significant P values for interaction."
The effect of finerenone on primary and key secondary kidney and CV outcomes was not significantly impacted by baseline AF, Filippatos said.
The results were simultaneously published in the Journal of the American College of Cardiology.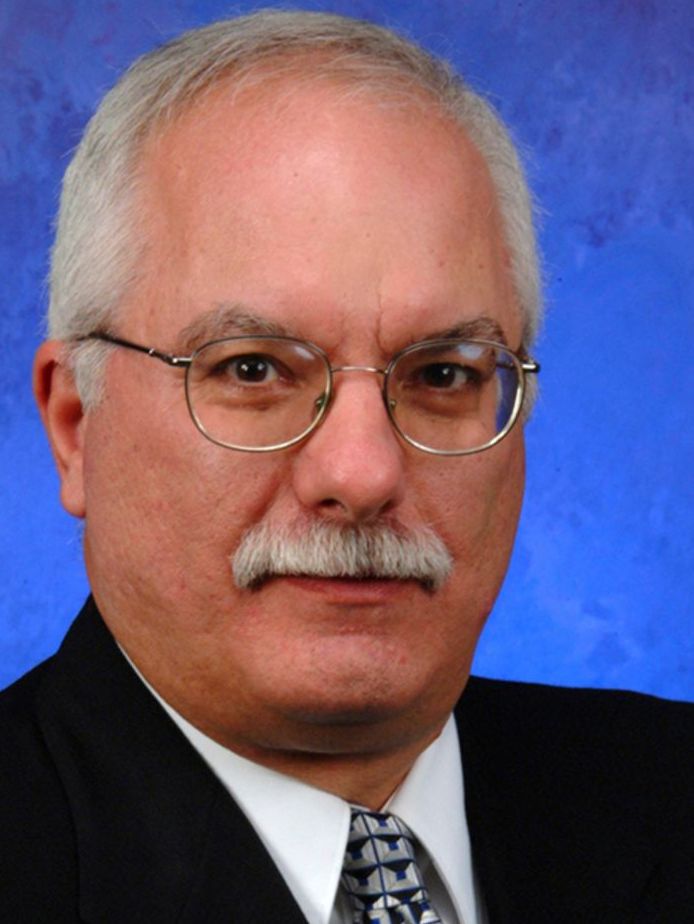 Gerald V. Naccarelli

In a related editorial, Gerald V. Naccarelli, MD, professor of medicine and chief of the division of cardiology at Penn State Heart and Vascular Institute, and colleagues said the findings are "hypothesis-generating." The editorial authors said the secondary analyses are not adequately powered for the endpoint assessed.
"Until we have more information, upstream therapies, including mineralocorticoid receptor antagonists, should be used in appropriate patient populations based on defined benefits with the hope that they will also reduce the development of AF or flutter over time," Naccarelli and the editorial authors wrote.
References: