Multivitamins, minerals fail to improve CV outcomes
We were unable to process your request. Please try again later. If you continue to have this issue please contact customerservice@slackinc.com.
Patients who took multivitamins and minerals did not have improved CV outcomes, according to a review and meta-analysis published in Circulation: Cardiovascular Quality and Outcomes.
"Although multivitamin and mineral supplements taken in moderation rarely cause direct harm, we urge people to protect their heart health by understanding their individual risk for heart disease and stroke and working with a health care provider to create a plan that uses proven measures to reduce risk," Joonseok Kim, MD, assistant professor of cardiology in the department of medicine at University of Alabama at Birmingham, said in a press release. "These include a heart-healthy diet, exercise, tobacco cessation, controlling blood pressure and unhealthy cholesterol levels, and when needed, medical treatment."
Review, meta-analysis
Researchers analyzed data from 2,019,862 participants from 18 studies that were conducted between 1970 and August 2016. Studies included in this review were prospective cohort studies and randomized controlled trials on multivitamin and mineral supplementation. Data extracted from the studies included information such as multivitamin and mineral frequency, duration of supplementation and adjustment for known CV risk factors. The dose and type of multivitamin and mineral supplement were detailed in five studies included in the review.
During a mean follow-up of 11.6 years, multivitamin and mineral supplementation was not associated with CVD mortality (RR = 1; 95% CI, 0.97-1.04), CHD mortality (RR = 1.02; 95% CI, 0.92-1.13), stroke incidence (RR = 0.98; 95% CI, 0.91-1.05) or stroke mortality (RR = 0.95; 95% CI, 0.82-1.09).
Multivitamin and mineral supplementation was also not associated with CVD or CHD mortality in a subgroup analysis based on mean age, mean follow-up period, sex, period of multivitamin and mineral use, study site, exclusion of participants with a history of CHD and adjustments for diet, physical activity and smoking.
Decreased risk
Participants who took multivitamin and mineral supplements had a decreased risk for CHD incidence (RR = 0.88; 95% CI, 0.79-0.97), although the association was no longer significant in the pooled subgroup analysis of randomized controlled trials (RR = 0.97; 95% CI, 0.8-1.19).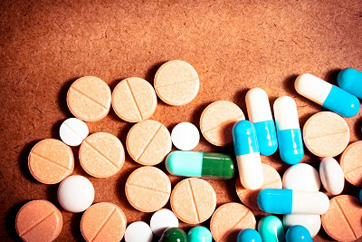 "It can be postulated that the marginal inverse association with CHD incidence seen in the studies done outside of the United States is because of the more unmeasured confounding variables in non-U.S. studies and not because of regional benefits of [multivitamin/mineral] supplementation," Kim and colleagues wrote.
"Preventing or treating disease with vitamin supplements was relatively simple when foods were limited, frank vitamin deficiency was possible and common diseases had a clear etiology, such as vitamin C deficiency for scurvy or thiamine deficiency for beriberi," Vinay Prasad, MD, MPH, assistant professor of medicine at Oregon Health and Science University in Portland, and Alyson Haslam, PhD, of the Knight Cancer Institute at Oregon Health and Science University, wrote in a related editorial. "Now that diets are more varied, supplemented and fortified, diseases of frank vitamin deficiency are rare, and the most commonly occurring diseases have a multifactorial etiology. It may be unlikely for a supplement ingested once a day to confer a health benefit, and the study by Kim and colleagues provides no reason to take one." – by Darlene Dobkowski
Disclosures: The authors and Haslam report no relevant financial disclosures. Prasad reports receiving payments for contributions to Medscape.