Air pollution does not offset CV benefits of exercise
We were unable to process your request. Please try again later. If you continue to have this issue please contact customerservice@slackinc.com.
High levels of air pollution did not alter the benefits of physical activity on the incidence and recurrence of MI, according to a study published in the Journal of the American Heart Association.
"While exercise is known to reduce cardiovascular disease risk, pollution can increase the risk of cardiovascular disease, including heart attacks, asthma and chronic obstructive lung disease," Nadine J. Kubesch, PhD, MPH, researcher at the University of Copenhagen in Denmark, said in a press release. "Currently there is little data on whether poor air quality cancels out the protective benefits of physical activity in preventing heart attacks."
Researchers analyzed data from 57,053 participants (mean age, 57 years; 52% women) aged 50 to 65 years from the Danish Diet, Cancer and Health cohort. Information on relevant confounders for MI and physical activity were collected between 1993 and 1997 through an extensive questionnaire. Other information that was collected included smoking, diet, education, alcohol consumption, history of diseases and medication, occupation, hormone therapy use, reproduction health and other health-related information. Participants also had their height, BP and weight measured at enrollment.
The physical activities that were focused on in the questionnaire were sports, gardening, cycling, housework, walking and "do-it-yourself" activities. The Danish AirGIS dispersion modeling system was used to estimate concentrations of nitrogen dioxide.
Nearly all participants in the study (97.6%) did not have a history of MI at baseline. During a mean follow-up of 17.8 years, 2,936 participants developed incident MI.
Among those who had a history of MI at baseline (2.4%), recurrent MI was seen in 324 participants during a mean follow-up of 14.4 years.
At baseline, the mean concentration of nitrogen dioxide was 18.7 µg/m3.
There were inverse statistically significant associations between incident MI and participation in cycling (HR = 0.91; 95% CI, 0.84-0.98), sports (HR = 0.85; 95% CI, 0.79-0.92) and gardening (HR = 0.87; 95% CI, 0.8-0.95). The association was statistically nonsignificant with incident MI and walking (HR = 0.95; 95% CI, 0.83-1.08).
Recurrent MI was positively associated with sports participation, although it was statistically nonsignificant (HR = 1.06; 95% CI, 0.83-1.35). There was a statistically nonsignificant inverse association between recurrent MI and walking (HR = 0.82; 95% CI, 0.57-1.16), cycling (HR = 0.8; 95% CI, 0.63-1.02) and gardening (HR = 0.91; 95% CI, 0.71-1.18).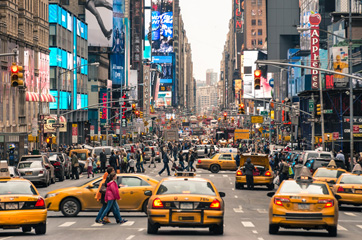 The association between MI and physical activity was not affected by nitrogen dioxide levels.
"We can conclude that the long-term benefits of physical activity in preventing the development of MI in healthy, middle-aged participants, and possibly as effective disease control in patients with prior MI, can outweigh the risks associated with enhanced residential exposure to traffic-related air pollution during physical activity," Kubesch and colleagues wrote. – by Darlene Dobkowski
Disclosures: This study is supported by the Novo Nordisk Foundation. The authors report no relevant financial disclosures.