April 29, 2018
4 min read
Plant-based diets reduce CV risk
We were unable to process your request. Please try again later. If you continue to have this issue please contact customerservice@slackinc.com.

Kim Allan Williams
LAS VEGAS — Plant-based diets can reduce risk for CV-related events and mortality as effectively as pharmacotherapies, according to a presentation at the National Lipid Association Scientific Sessions.
CVD has become a growing epidemic both in the United States and globally, Kim Allan Williams, Sr., MD, MACC, FAHA, MASNC, past president of the American College of Cardiology, James B. Herrick Professor and chief of the division of cardiology at Rush University Medical Center in Chicago and Cardiology Today Editorial Board Member, said in the presentation.
The American Heart Association has released Life's Simple 7 to inform patients of approaches to stay heart healthy, but despite such awareness campaigns, only 3% of Americans achieve these targets, according to the presentation.
Nutrition can be one of the issues preventing patients from achieving these targets, he said, noting that portion sizes have increased over the past few decades.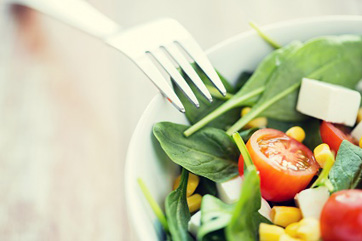 "We've had big meals, refined grains, unhealthy sugary drinks, fewer fruits and vegetables, whole grains and nuts," Williams said. "If it wasn't for that, we'd be doing pretty well."
Animal products are calorie-dense, which lead to weight gain, but people can benefit from eating a plant-based diet, as it is less calorie-dense, Williams said.
In the Adventist Health Study-2, researchers found that patients who ate a plant-based diet reduced their BMI by 20% to 30% compared with those who ate meat in their diet, the incidence of diabetes and hypertension was extremely low in patients who ate a vegan diet and the vegetarian group had a 30% decrease in ischemic heart disease and CVD compared with other groups.
In a meta-analysis of studies that focused on vegetarian diets and their effect on BP, researchers found that the patients that adhered to a vegan diet had greater changes in BP compared with other diets. These data are reflected in current guidelines, according to the presentation.
Non-pharmacologic interventions available to prevent and treat hypertension include physical activity, moderation in alcohol intake, diet and reduced dietary sodium intake, Williams said.
"The No. 1 [non-pharmacologic intervention] is diet," Williams said. "It dwarfs pretty much everything else you do."
Data have shown that sugar is one of the worst ingredients patients consume, he said, noting that more focus should be placed on governing fiber intake compared with fructose intake.
"A lot of people ask, 'Fructose isn't normal sugar, it's a fruit sugar. It has got to be natural and it's OK,'" Williams said. "When you juice it, you're dumping the fiber. If you're eating certain things like grapes, there's very little fiber and a lot of sugar."
PAGE BREAK
Sugar in any form results in an insulin response, which accelerates atherosclerosis and vascular damage, but reducing the amount of sugar intake reverses the damage that it is associated with, according to the presentation.
The REGARDS study found that the Southern diet, defined as a combination sugar, cholesterol and saturated fat, was worse than any other American diet, as it results in an increased risk for heart disease and stroke, and an increased risk for death in patients with renal disease.
"These are the kinds of things we could avoid if we were to change that diet," Williams said.
An unhealthy plant-based diet, which consists of foods such as fried potatoes, refined grains and sugar-sweetened beverages, increased the rate of heart disease more than a diet that includes meat, according to the presentation.
A study published in JAMA found that a variety of factors from an American diet increased the risk for mortality, including increased sodium, insufficient seeds, increased processed meats, decreased seafood consumption, increased sugar-sweetened beverage intake and a lack of vegetables, fruits and whole grains.
Low-carbohydrate, high protein diets are popular among patients due to its weight loss effects, though they are associated with increased mortality in the general population and in those post-MI. This may be explained through red meat consumption, particularly processed red meat, according to the presentation.
"The best thing you can do is take every piece of processed meat and substitute it with a nut, and you would dramatically decrease the risk," Williams said.
The Mediterranean diet can potentially reduce the risk for mortality if it is more plant-based, according to the presentation.
Williams said all animal-product-based diets are potentially problematic.
"Eggs cause more cancer than processed red meat, and processed red meat is on the World Health Organization's class I carcinogen list," Williams said. "Cardiovascular disease is more related to the intake of processed red meat, but for total mortality, all-cause mortality, there are no safe animal products."
In a study that assessed the benefits of the Portfolio Diet, which is a modified vegetarian diet emphasizing foods that can lower LDL, researchers found that the diet and statin therapy decreased LDL and C-reactive protein, and the diet may achieve these goals faster compared with statin therapy.
PAGE BREAK
Protein intake is not adversely affected by a plant-based diet, especially since beef and peanuts have the same amount and the beef we eat eats nothing but plants for protein, according to the presentation.
The lack of formal diet education in cardiologists and other health care providers is preventing patients from decreasing their risk with diet, according to the presentation.
"We have enough data now to say that no one should be eating processed red meat, sugar or saturated fats," Williams said. "We can all sure treat these with drugs and procedures, but we really should be changing our lifestyles and we should be incentivizing everybody to do this." – by Darlene Dobkowski
Reference:
Williams KA. Session IX – Lipids Are My Lifestyle. Presented at: National Lipid Association Scientific Sessions; April 26-29, 2018; Las Vegas.
Orlich MJ, et al. JAMA Intern Med. 2013;doi:10.1001/jamainternmed.2013.6473.
Petterson BJ, et al. Public Health Nutr. 2012;doi:10.1017/S1368980011003454.
Shikany JM, et al. Circulation. 2015;doi:10.1161/CIRCULATIONAHA.114.014421.
Song M, et al. JAMA Intern Med. 2016;doi:10.1001/jamainternmed.2016.4182.
Disclosure: Williams reports no relevant financial disclosures.