August 27, 2018
3 min read
GLOBAL LEADERS: Long-term ticagrelor monotherapy not superior to standard DAPT
We were unable to process your request. Please try again later. If you continue to have this issue please contact customerservice@slackinc.com.

Patrick W. Serruys
MUNICH — In patients who undergo PCI, 1 month of combination ticagrelor and aspirin therapy followed by ticagrelor alone was not superior to 1-year standard dual antiplatelet followed by 1-year aspirin monotherapy for reducing deaths or MI over 2 years, according to findings from the GLOBAL LEADERS study.
In presenting the findings from GLOBAL LEADERS, a randomized, open-label superiority trial with more than 15,000 patients with ACS and stable angina, Patrick W. Serruys, MD, PhD, professor of medicine at Imperial College London, also noted that a lack of adherence to the experimental strategy during the study's second year of follow-up may have compromised the assessment of superiority. At 2 years, 78% of patients in the experimental arm remained on ticagrelor monotherapy (Brilinta, AstraZeneca) vs. 93% of patients in the reference arm who remained on aspirin monotherapy, he said.
"What is amazing is if this trial had been stopped at 1 year with ticagrelor monotherapy vs. dual antiplatelet therapy, that trial would have been highly positive," Serruys said during a press conference at the at the European Society of Cardiology Congress. "The fact is that in in the second year, the adherence, especially in the experimental arm, went down to 78%. There are many reasons for that. One is the dyspnea that is well known with ticagrelor. The other is that whenever there was a PCI, and bleeding — and rates were equal in both groups — a physician not put the patient back on the experimental treatment. That's a process of education and good monitoring, probably."
Serruys and colleagues analyzed data from 15,960 patients scheduled to undergo PCI for stable CAD or ACS, recruited from 130 centers in 18 countries. Patients underwent PCI with a drug-eluting stent, were treated with bivalirudin (Angiomax, The Medicines Company) during the procedure, and then randomly assigned to 1 month of aspirin plus ticagrelor followed by 23 months of ticagrelor monotherapy, or to a control regimen of standard DAPT for 1 year (aspirin plus ticagrelor or clopidogrel) followed by 1 year of aspirin monotherapy.
The primary endpoint at 2 years was a composite of all-cause mortality or non-fatal Q-wave MI confirmed by ECG at discharge, 3 and 24 months; the secondary safety endpoint was site-reported bleeding.
At 2 years, the primary endpoint occurred in 3.81% of patients in the monotherapy group and 4.37% of patients in the standard treatment group (rate ratio = 0.87; 95% CI, 0.75-1.01). All-cause mortality occurred in 2.81% of patients in the monotherapy group and 3.17% of the standard treatment group (RR = 0.88; 95% CI, 0.74-1.06), whereas nonfatal MI occurred in 1.04% and 1.29% of patients in the experimental and control arms, respectively (RR = 0.8; 95% CI, 0.60-1.07).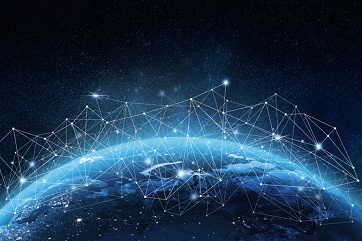 Rates of moderate or severe bleeding were 2% vs. 2.1% in the experimental and control arms, respectively (RR = 0.97; 95% CI, 0.78-1.2).
"Having stopped aspirin 1 month post-procedure, the trial showed that, at least up to 1 year in patients with ACS and stable angina, the feasibility, safety and potential efficacy of a monotherapy with a potent and consistent antiplatelet P2Y12 inhibitor when compared to standard dual antiplatelet therapy," Serruys said. "After stent implantation, interruption of aspirin at 1 month and continuation of one specific antiplatelet therapy may be further explored as a preferred strategy in the near future."
Serruys noted that the trial was not designed to assess noninferiority and that further studies are needed to confirm that monotherapy is not less effective than extended DAPT.

Deepak L. Bhatt
In commentary accompanying the study published in The Lancet, Deepak L. Bhatt, MD, MPH, executive director of interventional cardiovascular programs at Brigham and Women's Heart and Vascular Center, professor of medicine at Harvard Medical School and chief medical editor of Cardiology Today's Intervention, wrote that aspirin should remain the preferred antiplatelet therapy for secondary prevention, noting the higher rate of discontinuation and increased frequency of dyspnea in the experimental arm, as well as the higher cost associated with ticagrelor therapy.
"The best way to optimize the balance between reduction of the risk of ischemic events and avoidance of bleeding risk could be to use biological assays or simple risk scores to establish the ideal intensity and duration of antithrombotic therapy in individual patients," Bhatt wrote. "Thus, the field of tailoring therapy remains ripe for investigation." – by Regina Schaffer
References:
Serruys PW, et al. Hot Line Session 3. Presented at: European Society of Cardiology Congress; Aug. 25-29, 2018; Munich.
Bhatt DL. Lancet. 2018; doi:10.1016/s0140-6736(18)31884-1.
Vranckx P, et al. Lancet. 2018; doi: 10.1016/S0140-6736(18)31858-0.
Disclosures: The study was sponsored by the European Cardiovascular Research Institute with grants from AstraZeneca, Biosensors and The Medicines Company. Serruys reports he has received personal fees from Abbott Laboratories, AstraZeneca, Biotronik, Cardialysis, GLG Research, Medtronic, Sino Medical Sciences Technology, Société Europa Digital Publishing, Stentys France, Svelte Medical Systems, Philips/Volcano, St. Jude Medical, Qualimed, and Xeltis.