April 30, 2018
2 min read
Opioid epidemic spurs increase in infective endocarditis, health care costs
We were unable to process your request. Please try again later. If you continue to have this issue please contact customerservice@slackinc.com.
SAN DIEGO — The number of patients hospitalized with infective endocarditis rose dramatically during the past decade in West Virginia, in a pattern that mirrors the increase in IV drug use, according to a new study presented at the Society for Cardiovascular Angiography and Interventions Scientific Sessions.
The nearly decade-long retrospective study analyzed all patients admitted to West Virginia's largest tertiary care medical center with endocarditis and concomitant drug abuse, based on ICD codes. Patients had been using or handling cocaine, oxycodone hydrochloride (OxyContin, Purdue Pharma), meperidine hydrochloride (Demerol, USP), acetaminophen/oxycodone hydrochloride (Percocet, Endo Pharmaceuticals) and other opioids in large doses. According to the CDC, drug users with infective endocarditis are 10 times more likely than other patients to die or require a second valve-repair surgery months after initial discharge.
From 2007 to 2015, 462 patients were hospitalized with infective endocarditis and concomitant illicit drug use. Cases of infective endocarditis became more frequent in recent years, from 26 in 2008 to 66 in 2015.
Mixed drug was the most common variety of reported illicit drug use and the researchers reported that infective endocarditis appeared to track increases in mixed drug use (P = .001).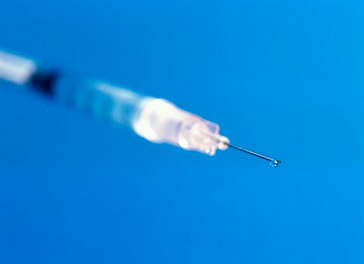 Mark Bates, MD, told Cardiology Today's Intervention that he left an academic practice in West Virginia in 2005 to start a translational research program in Southern California and after recently returning to Charleston Area Medical Canter he noticed a dramatic increase in infective endocarditis. He decided to conduct the study with a multidisciplinary team, including expertise in geographic sciences and infectious disease, to analyze why the rise was occurring and whether it was linked to the concomitant increase in illicit IV drug use in West Virginia.
"I began noticing that what used to be very rare now seemed like it was occurring nearly every day: a patient with infection in a heart valve from IV drug use," Bates, director of Cardiovascular Research Advancement at Charleston Area Medical Center in Charleston, West Virginia, said in an interview.
This study looked only at admissions in West Virginia, which leads the United States in mortality from drug overdoses among 12- to 25-year-olds, at a rate of 12.6 per 100,000 people.
In other findings, most patients in this study were insured by federal and/or state programs; however, 10.4% were uninsured.
"It was compelling when we started seeing how much the hospital was billing [for these cases]," Bates said. "Over the last decade, there has been over $15 million in costs, and nearly $13 million of these costs went unpaid. This is a huge burden on the hospital and the community."
PAGE BREAK
In 2015 alone, the hospital billed $4.2 million for illicit drug-associated endocarditis, $3.5 million of which was not paid.
Although this study focused on West Virginia specifically, the drug crisis continues to be a public health issue throughout the United States.
Bates said the goal is to "set up a full-court press to fight the drug epidemic," including raising awareness of illicit drug-associated endocarditis in the cardiology community and beyond.
"The take-home [message] for me is that illicit drug-associated endocarditis is a problem and we have to do something about it. That means doing more studies like this one and looking at cost analyses," he said.
Additional interests include further analyzing the benefits of intensive preventive measures through heat mapping, such as selecting high-risk communities for needle exchanges, creating various support groups and educating users on the dangers of IV drug use, including on the heart. – by Katie Kalvaitis
Reference:
Bates M, et al. The impact of the IV drug epidemic on incidence of endocarditis and health care costs. Presented at: Society for Cardiovascular Angiography and Interventions Scientific Sessions; April 25-28, 2018; San Diego.
Disclosure: Bates reports no relevant financial disclosures.